Film and TV
8 Of 2015's Best And Worst Film Actors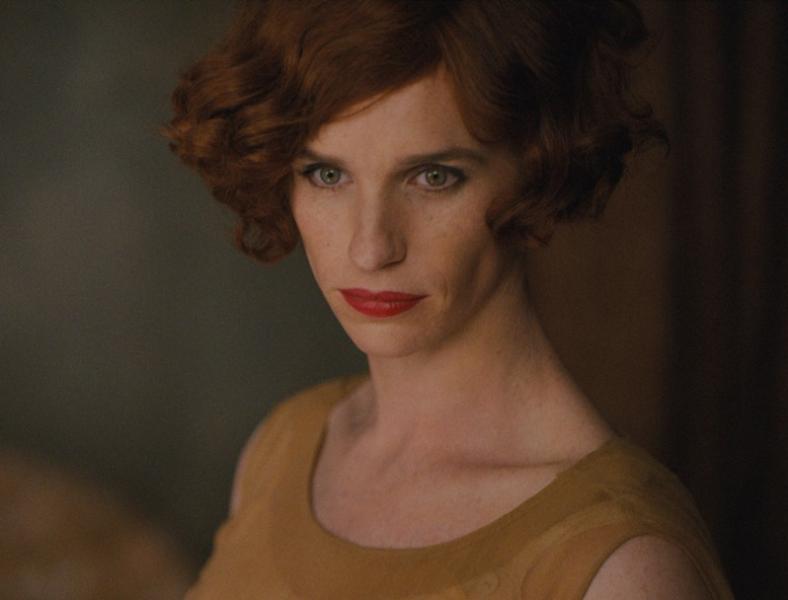 Donald Trump is running for president, One Direction is taking an indefinite break, and a rat carried pizza through New York—it's clear that 2015 was quite a newsworthy year. The same could be said of the movie industry; from Oscar-worthy heavy-hitters such as "Selma" at the start of the year to summer blockbusters like "Magic Mike XXL" to the recent record-breaking office success of "Star Wars: The Force Awakens," 2015 has graced us with some of our favorite films.
It is not just the plot or the special effects or the director of a film that dictates its success, though; the actors and actresses of a cast can truly make or break a film. As 2015 comes to a close, here are the actors who made it their year and those who... well… better luck in 2016.
And the award goes to…
The Best Performances:
The Grand-Slam Champ of the Year: Eddie Redmayne
The competition was tough, but the award for consistency in performance goes to none other than… Eddie Redmayne. From winning an Oscar at the beginning of the year for his ability to replicate the intricacies of Stephen Hawking's debilitating ALS in "The Theory of Everything" to wowing audiences with his honest portrayal of the transition of artist Lili Elbe in "The Danish Girl," Redmayne proved he can play real-life characters with a captivating accuracy. Now, if we could just wipe our memories of his role in "Jupiter Ascending"…
The Comeback Kid: Will Smith
There's no denying that Will Smith is a talented actor. Anyone who has gone from laughing to crying within one episode of "The Fresh Prince of Bel-Air" knows he is a versatile performer, but after a string of not-so-memorable movies, Smith's latest role in "Concussion" is a much-needed reinforcement of this favorable opinion. With some of his more recent films, the problem became that Will Smith the Actor was being muddled with Will Smith the Entertainer and thus suddenly the appeal became about watching Will Smith rather than seeing the character he was playing. With "Concussion," though, gone are the exaggerated antics of Smith's blockbuster films and in place is a raw and subtle performance that dials down on grand gestures and special effects to rely more on the emotions. Smith completely disappears into his role as forensic pathologist Dr. Bennet Omalu, bringing a moving performance that has not been seen since his part in "The Pursuit of Happyness." Here's to hoping he goes back to more dramatic, meatier roles.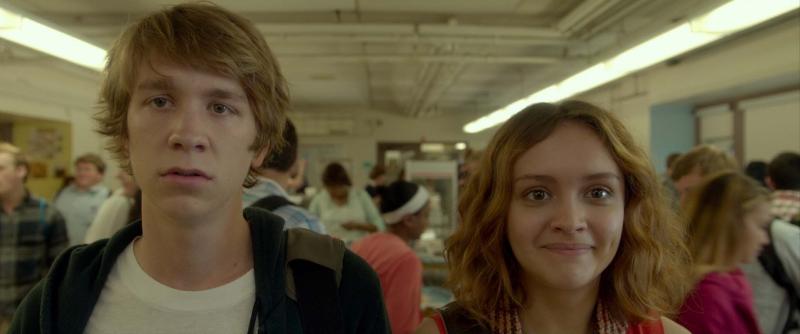 The One That Made us Laugh and Cry: Olivia Cooke
"Me and Earl and The Dying Girl" is not like most films about a teen with cancer—it balances between the realms of comedy and drama to bring a refreshingly realistic take on a unfortunate situation. Aside from the script and story, much of the beauty of the film comes from Olivia Cooke's performance as 'The Dying Girl' or Rachel, a teen with cancer who forms a unique friendship with two of her classmates. Cooke manages to play the role with both authenticity and vulnerability, evoking the sadness and anger that comes with dealing with cancer while still upholding the laughter and lightheartedness of a quirky teen who has not yet been hardened by all life has thrown her way. She is able to accomplish the difficult task of making an audience not necessarily feel bad for her, but rather just empathize with her. Then, just as quickly as she has made them cry, she has them genuinely laughing alongside her.
The Breakout Star: Jacob Tremblay
Prior to nine-year-old Jacob Tremblay's buzzworthy performance in this year's "Room," he had only a few small roles in relatively unknown films that did not showcase just how immensely talented he is. Now, with the relative success of "Room," breakout star of 2015 Tremblay is getting the recognition he deserves and could quite honestly be giving the adults a run for their money come awards season. Unlike most child performers who often just read their lines and hit their marks, giving films a somewhat cheesy quality, Tremblay conveys that he understands the necessity to completely immerse oneself into a role. He portrays the confusion and fear of a child who has known nothing other than the homemade prison cell he was born into, but brings in a grown-up understanding of the world that comes with a life that forced him to grow up much faster than other children. His every gesture and word is calculated and captivating and it draws the viewer into his mixed-up world of innocence and corruption. Tremblay brings a realness to the story that can take other actors years to perfect.
The Underrated Performer: Emily Blunt
Emily Blunt's portrayal of FBI agent Kate Macer in the crime-thriller "Sicario" is subtle yet brilliant, one that certainly earns her the title as one of the most underrated actors of the year. It is in this understated performance that Blunt proves her acting range, approaching each scene as an observer, internalizing her thoughts and emotions through her reactions rather than through an external expression. She upholds strength and power as a female in a male-dominated career, yet conveys a vulnerable struggle regarding her morals in a less-than-virtuous world. Her realistic take on this character is enthralling, but unfortunately lacks a certain "showy" quality to qualify it as Oscar-bait.
The Worst Performances: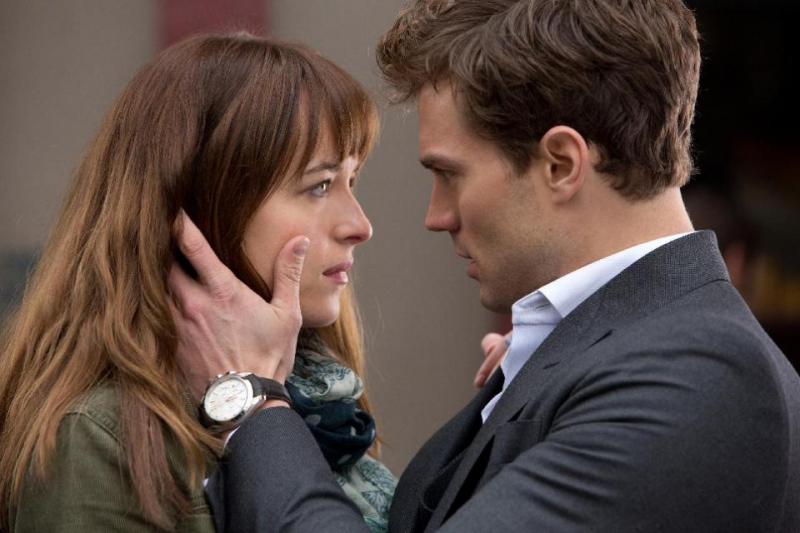 The "I-Don't-Want-To-Be-In-This-Movie" Actor: Jamie Dornan
Other than giving viewers some eye-candy to look at for a few hours, Jamie Dornan and his static portrayal of Christian Grey in "Fifty Shades of Grey" proved that honestly anyone else could have earned the role of the suave billionaire and been just as convincing. The problem with Dornan's performance was it did not procure an ounce of believability; his one-dimensional take lacked the charisma and confidence needed to conceivably woo Miss Anastasia Steele. Whether it was the terribly cheesy lines or the stigma surrounding being the leading male of this film, Dornan approached the role with less excitement than a turkey on Thanksgiving.
The Genre-Confused Performer: Mila Kunis
Sure, a lot of this can probably be pinned on the awkward script of "Jupiter Ascending," but Mila Kunis as Jupiter Jones -- the next in line to rule the intergalactic world -- seemed to be a perplexing miscast that left viewers even more confused than they were by this smorgasbord-of-genres film. Whereas Kunis usually shines in comedies, in "Jupiter Ascending" she was left to create a multidimensional character that moved between romance and fantasy and science fiction, but fell short of this with a rather stiff and dull character portrayal. She lacked the chemistry needed to convince viewers she and Channing Tatum had a budding romance and she struggled to place herself within the realm of the CGI-world of special effects and green screens, distracting her from giving an authentic performance.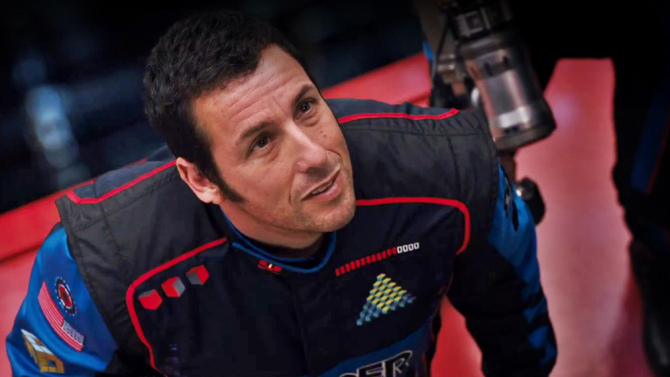 The "Doesn't Even Try Anymore" Star: Adam Sandler
No "Worst Actor" list would be complete without longtime-Razzie Award winner Adam Sandler. This is not to say that Sandler is not a talented actor—one re-watch of "Punch-Drunk Love" or "Billy Madison" will prove he has the acting chops, but unfortunately Sandler is stuck in a rut of playing lifeless characters that frankly all seem the same. In fact, all of these characters seem like highly-contrived versions of the actor as if he is just playing a somewhat more exaggerated version of himself. With two movie bombs this year: "Pixels" and "The Ridiculous 6," Sandler only seems to be contributing to his title as the worst actor in Hollywood. Much like his no-effort tracksuit look during publicity rounds of his films, Sandler appears to have given up in his acting efforts, as if he is completely aware of his reputation and is now embracing it. There is no longer a charisma or a unique approach to his characters, instead opting for monotonous recitation of lines and no variation of emotions. It's not too late, though—if Sandler goes back to the comedic, original work he did at the beginning of his career, he could certainly have the comeback we are all rooting for him to have.
Reach Staff Reporter Bella Shary here.