Music
Sturgill Simpson Takes The Stage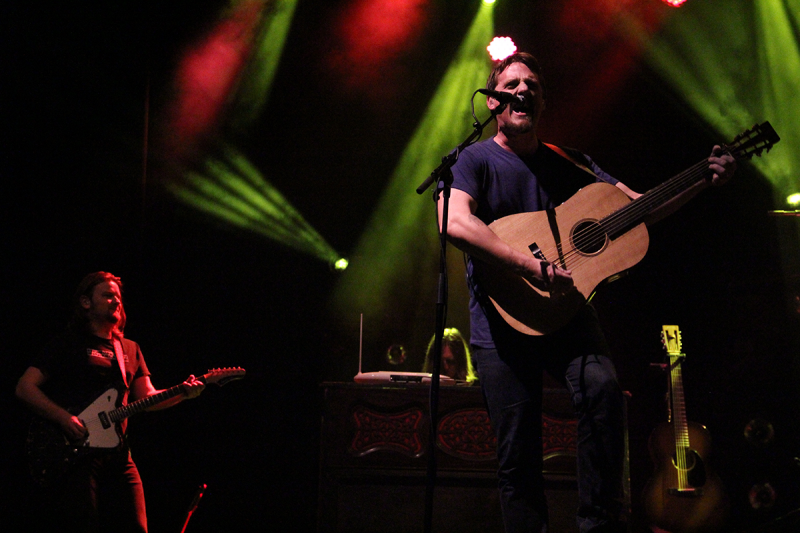 Sturgill Simpson looks like a very unassuming man. He has a regular short cropped haircut, wears nondescript boots, loose-fitting jeans and a blue t-shirt. His look isn't stylized at all, and you could place him just about anywhere in America. If you were to see him on the street, only his goatee would give a hint to his southern roots. But then he opens his mouth.
This weekend at the Ace Theater downtown, the old United Theater next to the Ace Hotel, Sturgill Simpson played an encore show at the Ace. There was no opening band, just a southern comedian from Tennessee that got the crowd warmed up. The crowd was diverse - cowboys and cowgirls, hipsters, punks, old couples in expensive clothes, and your average people that you might see in line for a movie on a Saturday night. They walked through the historic United Theater to their seats wearing sneakers, cowboy boots, loafers, designer heels, and SAS shoes with a supportive arch. When the last joke was told, the lights went down, the curtains opened up.
READ MORE: '25' By Adele: Album Review
In the low lit theater, over half the crowd was out of their seat dancing. As the band progressed from song to song, Simpson used more and more of the stage, working around his support players and pulling songs out into jams where each musician showcased skills. "Life of Sin" brought people into the aisles, and security had to keep running up and down to keep people contained to seating areas. "A Little Light" was a complete crowd sing-a-long.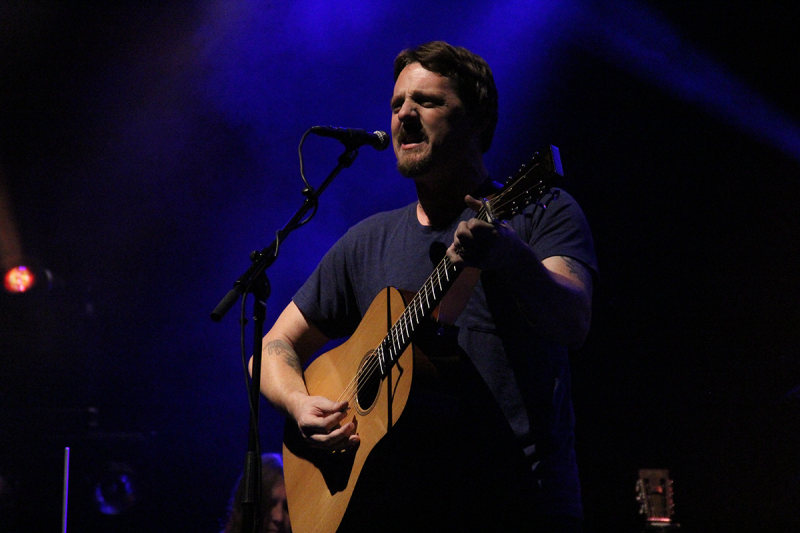 Simpson hails from Kentucky. He's only recently picking up momentum in terms of people knowing about his music, but he's been playing for years. His first band called
Sunday Valley
played toured and recorded for almost a decade. Simpson took a break for a few years in the late 2000's and lived in Salt Lake City working on the railroad, but returned to Kentucky and picked up playing again with Sunday Valley until they broke up in 2012.
Simpson married in Kentucky and briefly returned to Salt Lake City with his wife until they both decided the songs he was writing were worth sharing. So they sold their stuff, loaded the dog in their Bronco and moved to Nashville. Simpson put an entire album together, funding himself and releasing on a label he created in order to stay away from major or independent labels, keeping full creative control.
"High Top Mountain" was his first release, a traditional country album, songs about drinking and working. His latest album, also self-released, is "Metamodern Sounds In Country Music." It's a record about transcendental ideas, but ultimately about love.
Simpson feels strongly about his choice to remain even more independent than the independence an indie label would offer him. In his own words, in an interview with Fader magazine in July 2014, Simpson says he wants to stay as close and in control of his music as is possible, and that means never being in a meeting where he has to discuss his haircut, or even slightly change his sound to guarantee appeal to a certain demographic.
And it seems that his approach is working. Simpson played "David Letterman" on in July 2014 and has been picking up speed ever since. Though he's not well known, his fans are ferocious and dedicated. Simpson's crowds are impassioned and involved and know all the words to his songs. Only time will tell what is to become of what Rolling Stone refers to as "Country Music's Savior."
Reach Contributor Sarah Peyton here.