Entertainment News
Shonda Rhimes Speaks To The Los Angeles Times About Her 'Year Of Yes'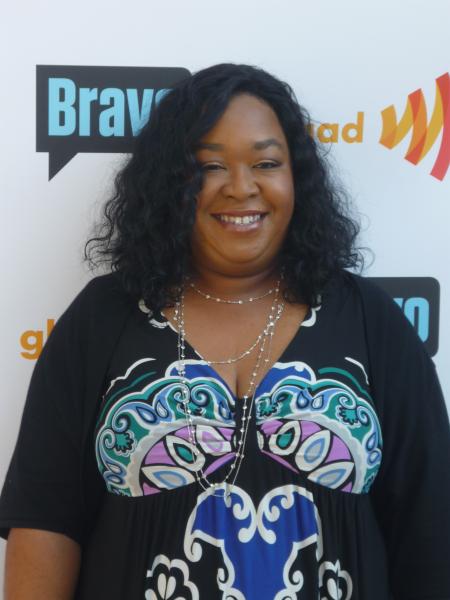 Shonda Rhimes has become a household name in Hollywood – she created, produces and writes ABC's hit shows "Grey's Anatomy" and "Scandal," as well as executive produces "How to Get Away with Murder." Her other writing credits include the classic film "The Princess Diaries 2: Royal Engagement" and "Introducing Dorothy Dandridge." Rhimes could probably go on and on about how she crafts her classic character's thoughts, expressions and famously bold statements, but on Monday night in USC's Bouvard Auditorium, Rhimes wasn't there to talk about any of that (or at least, she tried not to).
Rhimes participated in the Los Angeles' Times "Ideas Exchange" talks to discuss her new book "Year of Yes." The memoir's premise is how, for an entire year, Rhimes forced herself to say "yes" if she was asked to do something that scared her or made her nervous. Such things included delivering the commencement speech to Dartmouth College's Class of 2014 and allowing Jimmy Kimmel to interview her.
What was the tipping point that caused Rhimes to go on this mission? Her older sister Delorse confronted her while they made preparations for Thanksgiving dinner two years ago. Rhimes was listing off all the invitations she had received to attend conferences, luncheons, parties and talks – and revealed she had no intention of attending any of them. Delorse dismissed her excuses and said one simple quote that Rhimes couldn't get out of her mind for the next month: "You never say yes to anything."
READ MORE: "How To Get Away With Murder" Season 2, Episode 8 Recap
"After a month of convincing myself that Delorse was wrong, I realized that she was absolutely right," Rhimes revealed to a crowd of hundreds. "I was sheltering myself. The bigger the characters I wrote, the smaller my real life felt. When you're not making the most out of your life, that's not a life." Powerful words from a woman who revealed that if she had been asked, not told, to sit with President Obama and First Lady Michelle Obama at the Kennedy Center Honors, she would have said no due to the fear. Admitting that she considers it a little dangerous to live in her own imagination, even though she is much more comfortable typing than talking, Rhimes recounted many childhood stories and spoke about her famed characters.
One of Rhimes most beloved characters is Christina Yang, who was brilliantly portrayed by Sandra Oh for ten years on "Grey's Anatomy." Yang's characterization and Rhimes relationship with Oh is explored a lot in "Year of Yes," and Rhimes chose to speak about it during her talk. "Christina Yang is definitely one of my best friends and ride-or-dies, even though she's not real," Rhimes laughed. "The year that I went through my "Year of Yes" coincided with Sandra Oh's last season on 'Grey's.'" Yang was known for being outspoken about her indecisiveness towards marriage and children, as well as proudly acknowledging that she was a workaholic. When ending Yang's storyline, it was then that Rhimes realized that she had channeled her hidden extroverted side into Yang. Yang's famed lines, from "If you want crappy things to stop happening to you, then stop accepting crap and demand something more" to, "If you want to appease me, compliment my brain," were all the things Rhimes had been wanting to say but didn't due to anxiety. It was amazing to hear how Rhimes realized that there truly was a part of her in Christina Yang.
Beautiful and eloquent, Rhimes is easily personable. It is hard to think she could ever be nervous giving an interview because she was so calm and friendly. She joked about how she used to not be able to remember anything she said during interviews and revealed that while she does not have dreams where Meredith Grey (Ellen Pompeo), Annalise Keating (Viola Davis) and Olivia Pope (Kerry Washington) interact with each other, she does solve a lot of her writing problems in her sleep.
"Year of Yes" is on bookstands now.
Reach Staff Reporter Adrianne Ramsey here.