Music
Do Rappers Make Good Leaders?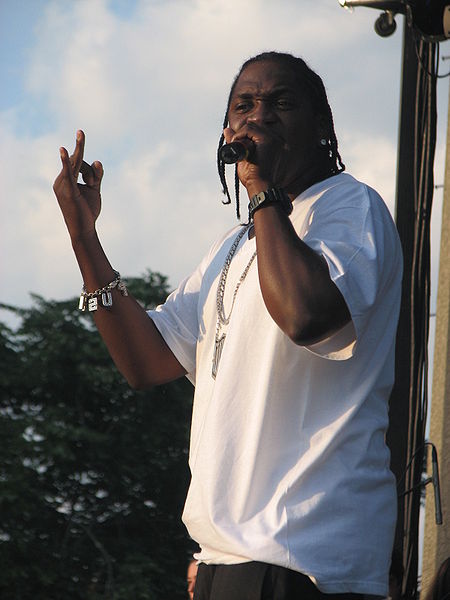 It was recently announced that rapper Pusha T has been named as Kanye West's G.O.O.D. Music label's new president. According to BET, Kanye was looking for someone who could manicure the label, make it profitable and be business-oriented about the process. Pusha T was chosen by Kanye because he displays a certain aptitude for recognizing talent.
With these events occurring, people may ask themselves if rappers make good leaders in the music business or if they are merely a figurehead?
Rappers have been holding label positions for a very long time. Jay-Z is with Def Jam, Tyler the Creator is with Odd Future Records, Eminem is with Shady Records and the list goes on. The success of their labels is largely from their knowledge of the ins and outs of the music industry, with a strong team behind them. It is true that the bulk of the money they earn does not come from being the performer, but from being behind the grand scheme of things. Think, talent who can seek out talent can push a new generation of music means more royalties for the label.
According to Complex, being both a rapper and having a position in a record label is no easy task. Not only do they have to manage a double life of being a working performer and dealing with the business side of creativity and innovation that comes with running a record label. One must be able to seek out new talent while keeping old talent fresh.
READ MORE: Shonda Rhimes Speaks To The Los Angeles Times About Her 'Year Of Yes'
Rappers are an example of individuals who, for the first time, have had the privilege to see the opportunity in a world where such perspectives and opportunities were not available. Aplus shows interested readers how many rappers have defeat the odds in order to reach unimaginable success. Passionate individuals with dreams will always prosper because they see no other choice. However, there must be acknowledgment that opportunities differ and have a giant impact on those we see as representatives of leadership.
Society has created cliches of what a successful leader is, limiting the options and crippling confidence. These rappers as leaders should serve as a catalyst towards exploration of self. Not everyone needs to hit rock bottom in order to understand the potential within themselves to survive and prosper as a human. Perhaps since so many of these individuals have been subjected to the extremes of societal poverty or social constructs is the reason for there being such a limited concentration on them as leaders who made it.
There are a lot of people who are in the richest people in the world who are not looked to as leaders by society. Why? Because there is no popular identification as there is with the minorities like Jay-Z and Tyler the Creator who hold favorable positions in their record labels today. Therefore, a problem which needs acknowledgment within society is the way we identify each other and ourselves. It's wrong to consider a rapper's only sign of success as their ability to create music and restrict their capabilities to be just a mere "figurehead." It limits the idea of what success can be and constrains their abilities as leaders within whichever path they wish to pursue in life.
In essence, rappers who can handle both aspects of being talent and managing a business seem to make good leaders for the industry because they know what it is like to try to make it big in the business from their previous life experiences. Their individual style prompts them to have an ear for the type of music they want to hear and exhibit in today's society. In addition, their flexibility to work behind the scenes as well as work on their own career has prompted them to achieve commercial success.
Contact Staff Reporter Gabriela Fernandez here.