Los Angeles
Metro To Recruit Women For Construction Jobs In Male-Dominated Industry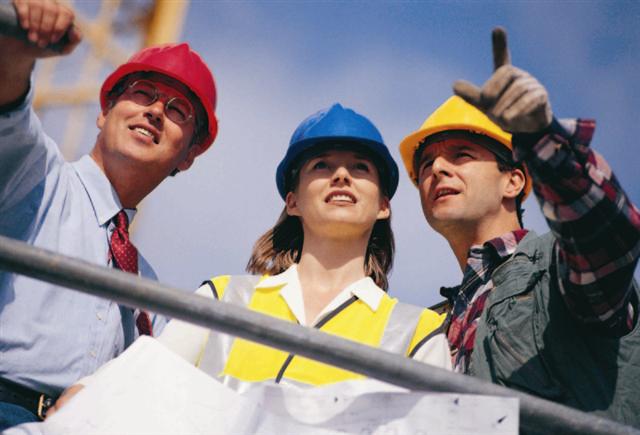 The Los Angeles County Metropolitan Transportation Authority's board has given the transportation agency a directive: 6.9 percent of all hours worked on the $40 billion worth of construction planned for the next 30 years should be completed by female workers.
Less than seven percent may not seem like a lot but currently women only hold 2.6 percent of all construction jobs nationwide, according to a study published by the National Women's Law Center.
National Women's Law Center senior counsel Neena Chaudhry said that compared to other non-traditional jobs for women, construction is lagging far behind.
According to Miriam Scott Long, regional manager of strategic business and career opportunities for Metro, the Women Build Metro networking event scheduled this month is just one of many steps Metro is taking to recruit more female help.
Long said her team at Metro also attends events and partners with agencies to bring in more diverse workers, including more women.
Long was unable to provide statistics regarding Metro's current gender distribution in its construction projects, but she did say that the gender of workers is reported to the board each month.
"We've made progress," Long said. "But every month, the board looks at the number and says give me more. They want more. They aren't satisfied."
According to researchers, part of the reason why the construction industry sees such a gender disparity is women are discouraged from the field in the first place.
"Women are subtly or not so subtly steered into fields that are aligned with traditional stereotypes," Chaudhry said.
See also: Working Women Will Be Impacted by Minimum Wage Proposal
Susan Moir, director of the University of Massachusetts Boston Labor Center, called this trend "occupational segregation."
Because construction is seen as a job for men, Moir said, women are encouraged to seek other, lower paying work.
The NWLC study also shows women are underrepresented in apprenticeships, making up only 2.2 percent of active apprentices in the construction industry. These apprenticeships are often considered a gateway into a well-paying, steady construction job.
Even if a woman is offered a job in the field, the workplace environment can also be discouraging.
When National Association of Women in Construction president Riki Lovejoy was working in the field, she said she encountered men who underestimated her abilities based on her gender.
"I had to work harder," she said. "I had to do it so the guys wouldn't be able to come back and say 'you need help because you're a woman, here, let me help you.'"
Lovejoy said things have gotten better over the past 30 years, but harassment still is a concern in the field.
According to the U.S. Department of Labor's Occupational Safety and Health Administration, 88 percent of female construction workers reported being harassed based on their gender while on the job.
"One of the big barriers that women face is sexual harassment, men stereotyping their abilities, and outright hostility," Chaudhry said.
Moir said that the problems of harassment and discrimination will naturally address themselves once there are more women in the industry.
"Our goal is 20 percent by 2020," Moir said. "If there is five, 10, 20 percent women working in the industry, the whole issue of individual personal discrimination and prejudice goes away."
Moir said that in her work with contractors and developers, very few of them will explicitly say that women are not capable of completing the same jobs as women do. However, some will use coded language.
"I'm working with a guy who says women don't want to do construction, and the few women who wanted do it it, 'we've already got them,'" Moir said. "He is wrong."
Even though construction jobs are often considered difficult and dirty, the pay is rather competitive.
"Construction work is really well compensated," Metro's Miriam Scott Long said. "It can be a ticket to the middle class."
Long said she could not identify a specific wage, but that construction workers with Metro are subject to a prevailing wage requirement as set by the federal government. She said electrician journeymen with Metro make between $40 and $50 an hour.
"Especially for disadvantaged women like single mothers, construction is a great industry to be able to work in and make better money doing it than working as a secretary or a hamburger flipper," Lovejoy said.
Chaudhry, of the National Women's Law Center, also said there is a smaller wage gap between male and female workers in construction than in other male dominated fields.
See also: Working Women Must Keep Asking For Equal Pay
Not only do women workers need construction jobs, but construction jobs also need women workers.
"Women bring a different skill set," Lovejoy said. "Women are more detail oriented, more conscientious about a finished product, and these inherent female traits would be beneficial to any construction project."
The construction industry also needs more workers in general. According to the Associated General Contractors of America, 86 percent of contractors say they are having a difficult time filling jobs.
"This industry needs to change to survive," Moir said. "There are poor people, people of color, and women who would love the opportunity for construction jobs, if you let them in."
Metro will host a "female-focused construction networking event" called Women Build Metro on Nov. 17 at Los Angeles Trade Technical College. Recruiters from trade unions, construction-related business, pre-apprenticeship training programs, and contractors are expected to attend.
Reach Staff Reporter Carla Javier here.