Entertainment News
12 Life Lessons From Shonda Rhimes' 'Ideas Exchange' With The Los Angeles Times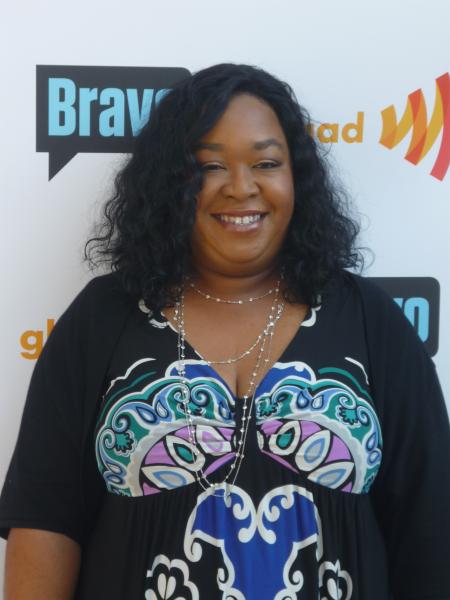 I quickly rushed from dinner to the Bovard Auditorium, grabbed my signed copy of "Year of Yes" and shuffled inside the crowded theater. I immediately realized I came drastically underdressed in my ripped jeans, sweatshirt and sneakers. Everyone around me was in their Sunday best, as I should have been. We were about to be enlightened by one of the most passionate and engaging speakers, a fellow Trojan, the woman behind "Grey's Anatomy," "Scandal," and "How To Get Away With Murder": Shonda Rhimes.
Rhimes primarily spoke about her new autobiography: "The Year of Yes," in which she writes about learning how important it is to say yes to new, sometimes daunting opportunities.
Here are some life lessons and pieces of inspiring advice from Rhimes' interview at the Los Angeles Times-hosted Ideas Exchange.
1. You can't be afraid to live your life how you want to: "Everyone's life is their own and when you are not making the most [of your life], whatever it is, it's not a life."
2. Your imagination has the map to take you wherever you want to go: "Part of loving what I do is that I can live inside of my imagination."
3. There are few things more important in life than having a group of friends that you can count on or as Rhimes calls them: "The people you call when you need to bury a body – your tribe."
4. It is important to know how to accept a compliment: "It insults the person who gives the compliment if you try to deny it."
5. Conquering your fears is the most freeing things you can do: "There is something odd that happens when you conquer a fear… you feel invincible… [you feel] in control of your life… the more you conquer fears the happier you become."
6. Take time to get to know the people around you: "Every single person you meet is incredibly fascinating if you try hard enough to [meet] them."
7. Inspiring role models come in all shapes and sizes: "Whether or not they are perfect isn't important, whether or not you know them isn't important… you don't have to know the person, you just have to be inspired by them."
8. All you have to do is have a little faith that anything is possible: "When we know it's possible, it becomes probable."
9. Sometimes, you have to let go of people that are toxic in your life, no matter how hard it is, even if they yell and get mad: "[Losing a friend is] terribly freeing because what comes out of that is the discovery that you know who they are now."
10. Live life without regrets: "Why spend time looking back at something and worrying about something I can't change?"
11. Saying "yes" shouldn't mean sacrificing time for yourself: "[At that point] you aren't saying yes to everything, you are saying no to yourself."
12. Last, but not least: Say yes, to anything and everything, no matter how scary it may seem.
For more of Shonda's inspiration and to learn about her journey to saying yes, read her book: "Year of Yes."
Reach Staff Reporter Sophie Sanders here.