Theater and Dance
USC Alum Kirsten Guenther is 'Breaking Through' In Musical Theatre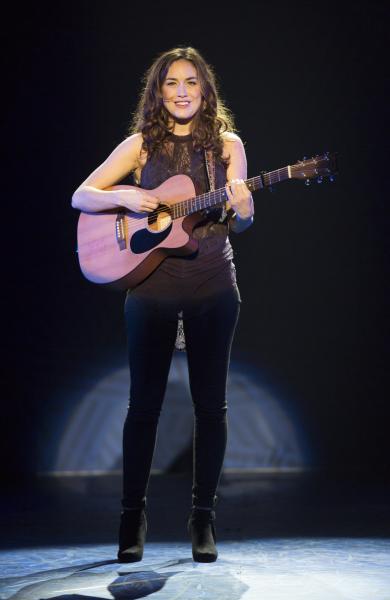 Kirsten Guenther did not go to USC to write musicals. A BFA Acting student in the Class of 2003, she was cast in a new musical during her junior year for which she was asked to pen her own songs. Initially, she balked, concerned that "it would be awful," but she quickly found herself having so much fun that she ended up writing the entire show. She followed up this spoof entitled, "Not Another College Musical," with an original sequel, "I Know Who You Did Last Summer." Cast in a comedic student show, Guenther had accidentally found her life calling.
Fellow Trojans and Angelinos will get the chance to see Guenther's work with the world premiere of "Breaking Through" at the Pasadena Playhouse, for which she penned the book. The show is the story of a young singer-songwriter finding her way in the music industry, who ultimately must choose between fame and fortune and preserving her authentic voice. The story is based on co-composer Katie Kahanovitz's own experiences in the music industry. Yet, finding your own path in the entertainment industry is a journey that Guenther can relate to as well.
Hearing Guenther discuss her past, her writing career seems like kismet. On acting, she says, "the actual performing wasn't very interesting to me, I was more interested in and excited about the wondering what it was like to be different characters."
She had a long-standing love of writing, serving as the editor of her high school newspaper and even penning shorts plays as a child. Yet, she says, "it honestly did not occur to me that I could be a professional writer 'cause . . . the people that I admired, none of those examples were women." In a twist of fate, today Guenther gets called into meetings specifically because she's a woman. Though she finds the notion of the "female writer" odd, stating, "I don't really know what that means and what they think females write like."
After writing the two musicals at USC, Guenther says she was "changed forever." Still, with no knowledge of many female role models, she was uncertain about her next steps. She secured a job as a journalist in Paris immediately following graduation and went there to find out if she could actually be a writer. While there, she clung to her college experiences, telling people "Oh I'm a journalist, but what I really do is write musicals." Consumed by this idea and inspired by Cole Porter, one day she googled "learn how to write a musical score" and eventually found herself at NYU working towards an MFA in Musical Theatre Writing.
She's found her early experiences as a journalist integral to the process of creating "Breaking Through." With access to composer Kahanovitz, as well as meetings with music industry professionals arranged by the producers, Guenther conducted numerous interviews as a means of doing research. For her previous works "Mrs. Sharp" and "The Cable Car Nymphomaniac," Guenther did extensive research, ranging from reviewing 2500 pages of court transcripts to getting a feel for various eras.
In addition to her journalism honed interviewing skills, Guenther found the research for this show easier because of the enormous amount of material already existing giving an inside view of the music industry. As she says, "there's no shortage of things that take place in the music business even on Broadway now." She references everything from "Jersey Boys" to "Beautiful" but explains that "Breaking Through" stands apart because "it's not really a glory story."
Guenther feels they are consciously referencing the popular narrative of the rising star in the music industry, but for the sake of diverging from it. "A lot of them [musicals about the music industry] take place in an earlier time, and it seems like a magical, wonderful place to be a part of and our story is very real and now," she says.
Guenther prefers working as a librettist to other forms of writing because of the collaborative process it entails. She says, "what we end up with is something that I never could've created on my own." "Breaking Through" had already had two other book writers when she came to it, so she strove to maintain their contributions while inevitably finding new ideas flourishing as she worked with the production team. The way she describes their process is akin to a chicken and egg scenario. What comes first? The scene or the song?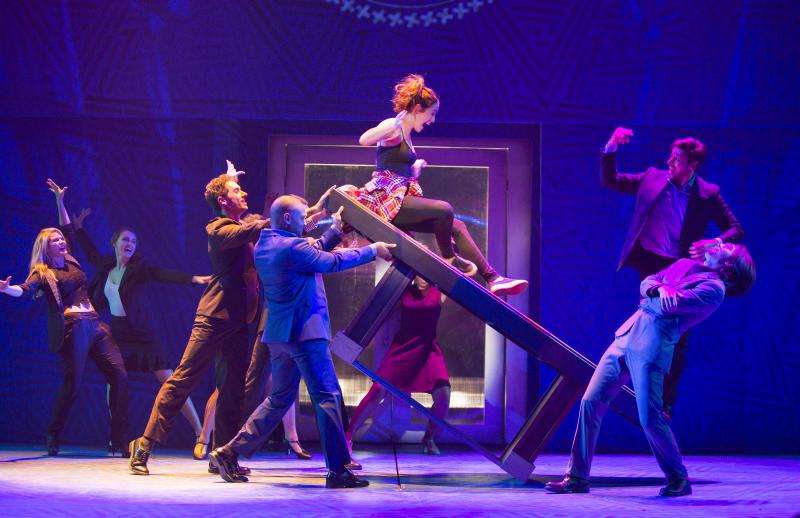 She describes one such situation: "I wrote a speech for the lead actress to say and then they musicalized that, but it was just a song, and then I took it back from them and with the director we created an extended musical sequence where there's singing then dialogue, singing then dialogue. So we basically go back and forth."
A Richard Rodgers Award-winner for her previous work "Mrs. Sharp," NYC-based Guenther gets to bring her USC discovered talents as a librettist full circle, returning to Los Angeles with "Breaking Through." The musical is about finding your most authentic self, a lesson she's still learning herself: "At the end of the day, you kind of just need to write what's true because me trying to write and be a perception that other people had of me just basically got me nowhere."
"Breaking Through" is playing at the Pasadena Playhouse (39 S. El Molino Avenue) through November 22nd. For more information, visit www.pasadenaplayhouse.org. USC students can get a $20 rush ticket one hour prior to the show with valid student ID.
Contact staff writer Maureen Lee Lenker here or on Twitter @maureenlee89.