Podcast
The Hot Seat: Aviation Journalist Brian Sumers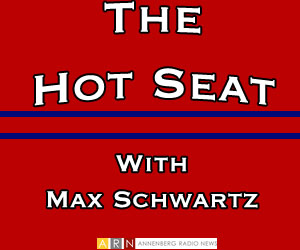 Aviation journalist
Brian Sumers
Skyped into The Hot Seat for an audio interview about recent airline mergers, the state of United Airlines, the latest on the Dept. of Justice's allegation of price collusion and what he has been covering.
American Airlines and U.S. Airways are now one airline. The last part of the merger, the move to one reservation system, took place last month. Sumers said it was an easier transition that some of the other airlines have had. He believes to it is too soon to know how successful and how well managed the new American will be.
Sumers said Oscar Munoz, the new United CEO, is due back from medical leave by the end of the "first quarter" of 2016. He also said United's challenges go deep, and their computer problems may not have been caused entirely by the reservation system.
SEE ALSO: The Hot Seat: Journalist And Professor Atul Singh (Video)
He said he talked to American's general counsel said the company provided the Dept. of Justice everything it has asked for. Sumers does not believe that CEOs "picked up the phone," to tell one another about price increases. He said, however, other platforms for indications are more likely, such as presentations.
In-flight Internet is the big topic in aviation and aviation journalism right now. Sumers said he went to Chicago to test Gogo's new Internet system, which he said is faster, on the company's Boeing 737-500. He said Delta will be the first U.S. airline to put this system in some of their airplanes.
Reach Associate News Editor Max Schwartz here; follow him on Twitter here.
You may need: Adobe Flash Player.