Sports
Fans React to Kobe Bryant's Retirement Announcement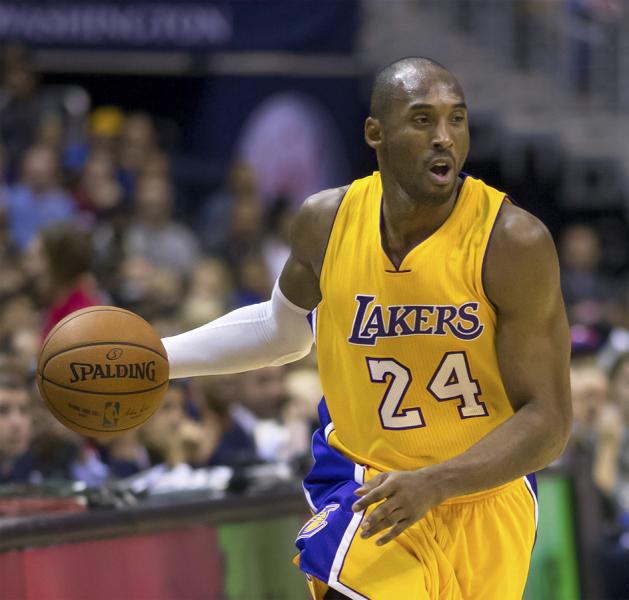 "You gave a six-year-old boy his Laker dream. And I'll always love you for it. But I can't love you obsessively for much longer. This season is all I have left to give."
Thirty-seven-year old Kobe Bryant wrote this in a poem titled "Dear Basketball" which was published Sunday on The Players' Tribune website. In the poem, he announced his retirement from the NBA due to his body condition. He wrote: "And that's OK. I'm ready to let you go."
Though this news is heartbreaking for Bryant's fans, many understand why he is retiring. Andrew Billings, an USC student, said that Kobe is falling apart this season and it is a good time for him to step back.
"I think what he was really looking for is a strong last season that goes out with a bang and he is kind of deteriorated physically," Billings said. "He's done so much for the game. I think people are so appreciative for everything he's done for the past. It's definitely a good time for him to go. "
Bao Jin, USC student and strong basketball fan, agreed.
"It's about the right time," he said. "It's hard to see him struggling on court."
Bryant gave letters to his fans Sunday afternoon at Staples Center. In the letter he said, "What you've done for me is far greater than and anything I've done for you … My love for this city, this team and for each of you will never fade."
Thousands of Kobe Bryant's fans — including celebritieis — expressed appreciation through social media.
Cherished every second out there with you @kobebryant !

— Paul George (@Yg_Trece) November 30, 2015
Thank you for all the great emotions you have us. All-Time Legend @kobebryant pic.twitter.com/fVQ6KqDFnb

— Franco Baresi (@FBaresi) November 30, 2015
Laker's coach Byron Scott said in a postgame presser last Sunday that his goal for Kobe is to finish the season and walk off the court after his last game on his own two feet. "He's right there with MJ," he said.
Bryant addressed the media after Sunday's game with the Indiana Pacers.
"I've known for a while," he said. "You can't make this decision based on outside circumstances. It has to be internal decisions. And finally I just had to accept the fact. I don't want to do this anymore and I'm okay with that."
In the 2015-2016 season, the Lakers have only won two games, landing at the bottom of the Western Conference standings. Bryant is currently shooting a career-low at 31.5 percent. Bothered by injuries, he has only played 41 of a possible 164 games during the previous two seasons. His field goal percentage and 3-point percentage both rank last in the NBA among qualified players.
It is still unclear whether Bryant will join the team of the 2016 Olympic Games in Rio. However, he told The Associated Press earlier this month, "It would mean the world to me to be around those guys."
Reach Contributor Ruoran Wang here.
You may need: Adobe Flash Player.