Music
Justin Bieber's Back And He's Got His 'Purpose'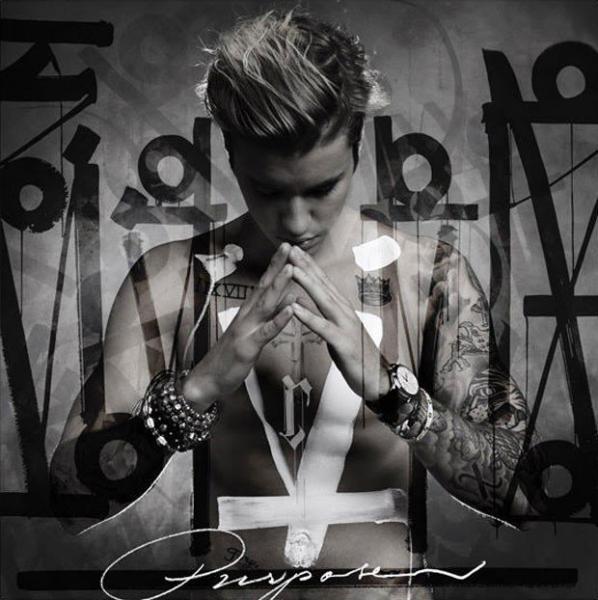 If you've been on iTunes recently and looked at the top songs, you've probably noticed that Justin Bieber has three songs in the top 10 charts: "
Sorry
," "
Love Yourself
," and "
What Do You Mean?
" These are all new tracks from his album "Purpose" released on November 13, which sold about
640,000 copies
in its first week (the biggest opening for a male artist since
Eminem's
"The Marshall Mathers LP 2" in 2013).
After a three-year hiatus, it's safe to say that Bieber's back with a vengeance.
You may be wondering what the main theme or purpose (excuse the pun) of "Purpose" is, so let's hear what Bieber defines it as: "The significance of my album 'Purpose' is basically just to let people know that whether you lost your purpose, or you don't feel like you have a purpose, it's really important you find it." So, yes, you could say that it's relatable.
Now let's take a look at just a few of the reasons that "Purpose" is doing so well.
READ MORE: Roomies Who Review: 'Made In The A.M.' By One Direction
His loyal fan club (the Beliebers) obviously drove a lot of the sales because after three years without a new album, they could not wait for new music. Bieber also spent a lot of time promoting his album on various talk shows and awards shows.
Whether you're confused about a relationship ("What Do You Mean") to whether you just plain old messed it up ("Sorry"), "Purpose" has got you covered. His songs range from piano ballads to upbeat dance songs that discuss themes like trust, purpose, and the pressure of living in the limelight.
He also collaborated with many high profile artists including Diplo, Skrillex, Ariana Grande, Travis Scott, Big Sean, Nas, and Halsey, which potentially attracts their fan bases to his album.
But let's be real: it's also because Bieber also seems to really have grown up over the past few rather scandalous years (events that certainly alienated some of his fans). And these transformations are evident in his new music. He deals with some pretty mature themes that expose not only himself but his newfound view on the world in which he lives. As Bieber says, "I think I've grown over the years just mentally, physically, spiritually, [and] getting better at what I do. I think that if you're not growing, you're not living."
This newfound maturity may have generated some new fans and his new songs may just make you "belieb" – I know I certainly have more respect for him and his music. And this added maturity can only make his fans even more dedicated.
The deluxe version of his album comes with 19 (yes, you read that correctly) tracks – enough new Bieber to keep you going for over an hour
So what are the standout songs on "Purpose"?
Let's start with his song, "Purpose," which is about finding direction in your life and discusses Bieber's spiritual relationship with God. In his lyrics he asks for forgiveness for his sins and in spoken words at the end of his song he mentions that while he tries his hardest, sometimes he's weak and makes mistakes. This openness and vulnerability really connects him with the audience and makes him more relatable.
Then there's the acoustic rendition of "What Do You Mean?" The upbeat version is great to dance to, but this soulful version is a welcome change of pace.
One cannot forget about "Sorry." It has an irresistible Latin beat that'll make you want to drop everything and dance.
But the song that best encapsulates his overall transformation and struggle to mature and live the life of a celebrity? "I'll Show You." His lyrics reveal the immense pressure that he feels to be perfect: "This life's not easy/ I'm not made out of steel/ Don't forget that I'm human/ Don't forget that I'm real." His words reveal the immense pressures of living in the limelight where he is not treated as a human. Sometimes it's easy to forget that celebrities are humans too; when they make mistakes, fame amplifies those normal mistakes even though making mistakes is a part of being human. Just from these few lines that make him real, relatable, and vulnerable, we see that there's more to Bieber than meets the eye.
If that's not reason enough for you to listen to at least a few of the songs on the album and see what all the hype is about, then I'm afraid I don't know how to make you "belieb."
Reach Staff Contributor Emily Deissler here.