Health
Arm Balancing At Radha Yoga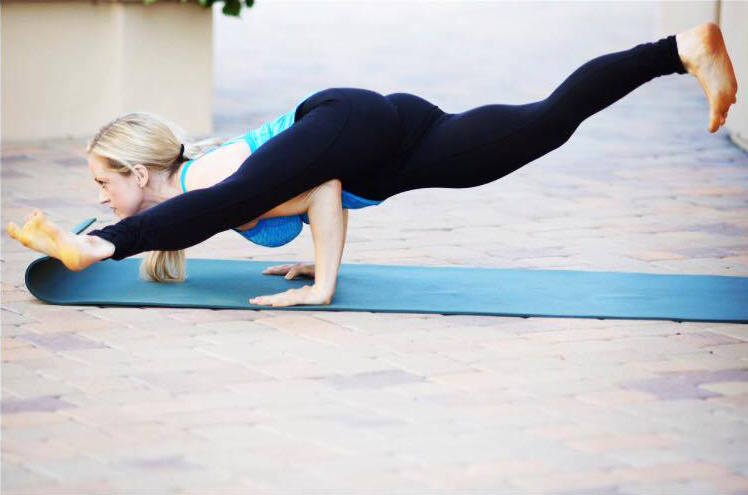 If you've ever walked into a Lululemon, or seen photographs of professional yoga instructors and yoga enthusiasts, you've probably seen an arm balance or two, perhaps a headstand.
To the average person, arm balances may seem like a major feat, and something only the yogis do. Yet with just a bit of learning and practice, anyone can do them, and Radha Yoga is giving you the chance to do just that.
Radha Yoga, located on 2316 Union Ave. next to Nature's Brew, is holding an Arm Balancing Workshop on December 12, 2015 at 10:30-2:30.
READ MORE: How Safe Is Today's Hottest Fitness Trend?
"Arm balances area really about empowerment," said Lo Brown, an instructor at Radha Yoga. Brown will also be leading the workshop.
Practicing arm balances, though it requires full body engagement, focuses less on the upper body and more on the core and legs. However, you will build upper body strength throughout the workshop. If you think you'll be tired by the end of the workshop, there will be an hour of restorative yoga to cool down.
You might be hesitant to try what appears to be a much more advance practice of yoga. However this workshop is for every level of yoga, and will work to modify poses for each individual with blocks, bolsters, and other props needed.
Whether you're new to yoga or an advanced yogi, take the leap and try something new, you might just find that you're good at it.
Arm Balance Workshop
December 12, 2015 10:30-2:30
Radha Yoga
2316 Union Ave. Unit #1
Los Angeles, CA 90007
Visit Radha Yoga for more information.
Reach Associate Arts + Culture Editor Dale Chong here. Follow her on Twitter here.