Music
American Music Awards 2015: The Definitive Ranking Of Every Performance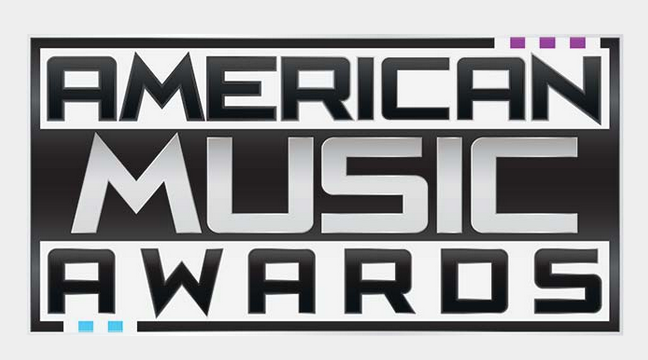 The American Music Awards should make all fans of American music proud. All of the performers delivered strong showings without any major blunders. There were truly no bad performances, but some shined more than others. From best to the "not so good," here's how the AMA performers stacked up:
1. Justin Bieber - Medley
Justin has always been an excellent performer, and his string of recent hits allowed him to showcase this ability. His acoustic version of "What Do You Mean?" displays Justin's great vocals. His take on "Where Are Ü Now" demonstrates his excellent dancing skills and his ability to hype up the crowd. His conclusion with "Sorry" highlights all of the above, along with Justin's passion for performing. Undoubtedly, Justin was the right choice to close out the show.
2. Demi Lovato - "Confident"
Clearly, there's nothing wrong with being confident. Demi brought a jazzy upbeat vibe to her performance with a soaring vocal and energetic movement. Without a doubt, Demi delivered the most attitude-filled performance of the night. After this performance, "Confident" should surely rise in the charts.
3.
Ariana Grande - "Focus"
Ariana also incorporated a classic, throwback style in her performance of her latest single. Despite some breathiness, Ariana's vocals are striking, as expected. Her new approach to her look and her stage design offered something different enough to keep Ariana fresh, but she keeps it similar enough to what we expect to remind us why Ariana has had such a successful breakthrough.
4. Coldplay - "Adventure of a Lifetime"
Coldplay's performance of their newest single shows us why Coldplay is, as 5SOS noted in their introduction, "one of the great rock bands." The dynamic performance included eccentricity, energy, and a fresh sound, which all formed one of the night's most memorable performances.
5. Nick Jonas - Medley

Nick's performance started off slow with a piano rendition of "Chains," which provided a chance of Nick to show off his strong vocals. His next song, "Levels," ironically fell flat and lacked energy. Then, Nick took on drum solo, which allowed for a transition into "Jealous." Nick's performance of his biggest hit featured a sizable choir, a fun addition to the song.
6. Macklemore & Ryan Lewis featuring Leon Bridges - "Kevin"
You can always count on Macklemore for inspirational storytelling in his performances. Leon Bridges' smooth vocals on the chorus of the duo's newest song, and they were a great supplement to Macklemore's moving verses.
READ MORE: American Music Awards 2015: Winners
7. Celine Dion - "Hymne à l'amour"
None of tonight's performers could compete with Celine vocally. Celine matched the emotional context of the performance with an immaculate vocal, and her emotional tribute to the recent attacks in Paris brought many audience members to tears.
8. Alanis Morissette & Demi Lovato - "You Oughta Know"
Twenty years later, Alanis Morissette has still got it, and Demi Lovato added even more fire to the performance. Each singer let the other shine, which made this performance a great duet. However, it could have been slightly more cohesive. Both seemed to be aimlessly wandering around the stage for most of the performance.
9. Walk The Moon - "Shut Up and Dance"
The band behind one of this year's biggest breakout hits delivered a fun performance filled with enthusiasm. Each band member brought great showmanship to the stage, and the band reminded the world why "Shut Up and Dance" was one of the biggest hits of 2015.
10. The Weeknd - "The Hills"
The winner of the Favorite Soul/R&B Male Artist award brought fire (literally) to the AMA stage. The Weeknd's vocals were solid, his energy levels were high, but the performance was noticeably one-dimensional.
11. Carrie Underwood - "Heartbeat"
Carrie performed with the perfect vocals she's known for on her latest single. Her performance was emotional and passionate, but she should really open those eyes more often when she sings. Come on, Carrie. That's American Idol 101.
12. Meghan Trainor and Charlie Puth - "Like I'm Gonna Lose You" / "Marvin Gaye"
On "Like I'm Gonna Lose You," Meghan displayed her great vocals and even threw in some dance moves. When Charlie Puth arrived for "Marvin Gaye," Meghan took a backseat to a slightly inaudible but pleasant sounding Charlie. For whatever reason, Meghan and Charlie decided to end the performance with a kiss that reached "Rock of Love with Bret Michaels" levels of grossness. We could have done without that.
13. Jennifer Lopez - Dance Medley
The host of this year's show opened it up with a slow version of her hit, "Waiting for Tonight." She sounded great, but quickly broke into dance mode with no singing for the rest of the performance. Unfortunately, the performance included lots of wide shots, so we don't see much of J. Lo's dancing. The brief moments that were shown were great, though.
14. 5 Seconds of Summer - "Hey Everybody"
This band filled the punk music void at the show. 5SOS brought high energy to a fun song, but their vocals were far from outstanding.
15. Selena Gomez - "Same Old Love"
Selena was refreshingly confident compared to her vulnerable performance last year; but she did not seem like she was enjoying herself until the second half of the performance. The performance faltered during the gratuitous dance break, as Selena doesn't really do any dancing and mostly just walks around the stage.
16. Gwen Stefani - "Used to Love You"
Gwen's performance was emotional, but it was perhaps too emotional. It was vocally sub-par, which is something we do not usually expect from Gwen. Whether it's a break-up song or an upbeat anthem, Gwen always brings her special spark to her performances. Unfortunately, that spark was missing from this performance.
17. One Direction - "Perfect"
Don't kill me, Directioners. The only thing One Direction seems perfect for is for delivering a low energy, stagnant performance. On a positive note, their vocals were good and they began to start having fun when they walked away from their microphone stands and joined together as a group. Sadly, it was too little, too late.
18. Luke Bryan featuring Karen Fairchild - "Home Alone Tonight"
In this performance, Luke outshined Karen both in his vocals and stage presence. The two country singers very clearly lacked chemistry, which led to an unmemorable performance.
19. Pentatonix - "Star Wars" score
This group's immense talent is just as impressive at the AMAs as it is in their YouTube videos, but the large orchestra drowned out their vocals and rendered their a cappella singing unnecessary.
Reach Staff Reporter Dustin Sloane here.