Arts+Culture
Wang Wenlan Exhibit Showcases Rapid Evolution Of Chinese Society
A new photography exhibit at USC takes viewers through the streets of China, documenting the country's rapid evolution in the last 40 years.
Chinese photographer Wang Wenlan offers a straightforward realist depiction of daily life in a series of raw moments, from a man slumped on his cot looking apathetic to a woman squinting as she carries her baby and a couple baskets on the back of a bicycle.
Curator Judy Polumbaum, a Chinese media scholar who previously worked with Wang describes the imagery as "spontaneous, natural" and "real."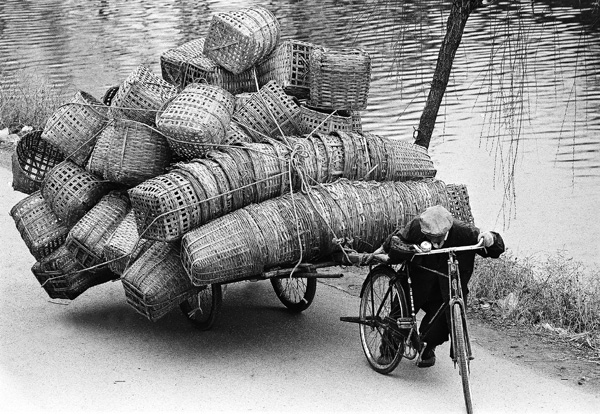 "He's very straightforward and not at all sentimental in his photography," she added. "Photographers frame and shape their pictures in many many ways, and it can make China look like a horrible place. That's pretty easy. And it can make China look like a happy place. That's pretty easy. But he has a kind of clear eyed view."
Wang was free to practice his documentary news style of photography when hired by the English language newspaper China Daily at its founding in 1981.
It was a departure from the propaganda imagery prevalent under Mao Zedong, former chairman of the Community Party of China, who set in motion the Cultural Revolution from 1966 to his death in 1976.
The socialist realism aesthetic glorified communist values, and "photographers were expected to produce beautiful images of peasants in the countryside or perfect line-ups of state leaders," said Polumbaum.
As reform took hold after Mao's death, "there were new ideas about journalism bubbling up, so a lot more became possible," Polumbaum added.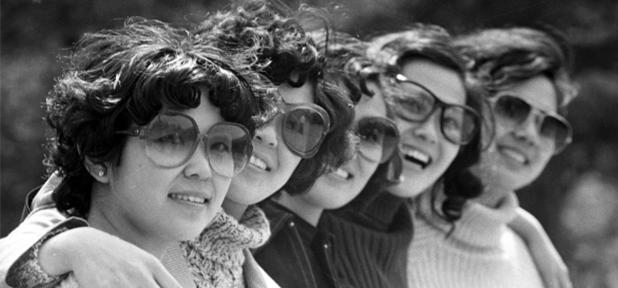 Despite such progress, Steve Stroud, retired deputy director of photography for the Los Angeles Times urges photographers in China to continue pushing the envelope.
Stroud oversaw foreign photography at the Los Angeles Times and served as director of photography for six years at Hong Kong's South China Morning Post. He spoke on a panel accompanying the opening of the photo exhibit on Wednesday.
Stroud would like to see China's news photography push "deeper," though the ability to do so is hindered by restrictions on free press.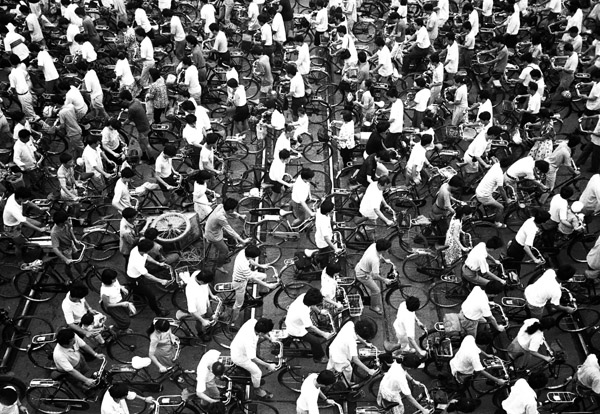 "There's a lot of things we're not seeing," he said. "China has a lot to show — perhaps more to show than to hide."

Stroud reflected upon the difficulties in gaining access to certain events when photographing in China, be it a "natural disaster or a political uprising or a religious clash - any number of things."

"I found it very frustrating at times to cover, especially breaking news, in China," he said. "By contrast, when the Chinese government wants you to cover something, it's very easy. If there's an opening of an exhibit or a display or a hydroelectric dam or something, it's come one come all, front row seat, what can we do for you?

"This is what they want you to see. So they make all of this available. So in doing that, they're controlling the news - letting you see what they want you to see and not allowing you to see what they don't want you to see."

"Depicting China: The Photographic Journey of Wang Wenlan" is on display at the USC Annenberg School for Communication and Journalism in room 207 from September 23 to December 18.

Reach Staff Reporter Helen Zhao here.