Los Angeles and Region
The Inherent Value Of Riding The Metro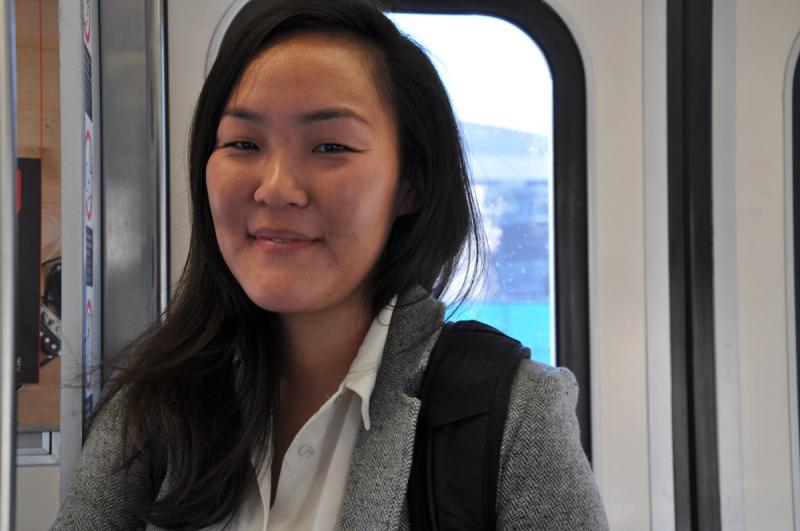 In the midst of the evening rush hour at the dimly lit Seventh Street Metro station in downtown Los Angeles standing in a pair of sunset orange heels is 25-year-old Angela Cho. Dressed in slacks and a blazer, Cho is encumbered by a backpack and heavy tote on her arm, but still manages to check her iPhone while waiting for her train to arrive at the station.
Although she has not been riding the Metro for long, she seems to have the whole train-commuter thing down pretty well.
Cho, who works as a contract analyst for LA County Counsel and is also a first-year graduate student at USC, started taking the Expo, Red and Purple Metro lines at the beginning of August. She used to work in Alhambra and would drive to and from West Los Angeles, but found that it was more convenient to take the Metro once she started her job.
Although Cho has to get up a half an hour earlier each morning, the amount of money that she is saving makes it worthwhile.
"It would have cost $100+ to park downtown each month, and then to park at school it costs anywhere from $200 to $400 a semester," Cho said.
The convenience of taking the Metro and the sense of community it fosters are really the driving forces behind Cho's regard for the system.
"When you're driving you don't really get to look around but when you're on the train you can read, you have time to yourself even though you're with a bunch of other people. It's fun to people-watch as well," Cho said.
She's looking forward to the expansion of the Expo line to Santa Monica next year, though she said she may not use it much, as she tends to stay on the east side. But the one place that Cho wishes the Metro would go is directly to LAX airport.
READ MORE: Metro Purple Line To Receive $1.25 Billion Grant For Expansion
"San Francisco does it. New York does it. All the major cities do it. I know there's a bunch of policy, politics and people that have a lot to lose if it were to go there, but it would make things easier for everyone," Cho said.
The new convert to the ways of public transportation hopes the train riding trend grows as the Metro Rail system continues to expand. The way she sees it, with the savings of both money and time (which, as they say, is also money), taking the Metro should be a no-brainer.
"I think more people should consider taking public transit. Having done it for a month, I just realized it's such a waste of time to be driving 20, 30 or 40 minutes a day," Cho said. "I think its underused by a lot of people in Los Angeles and in our generation."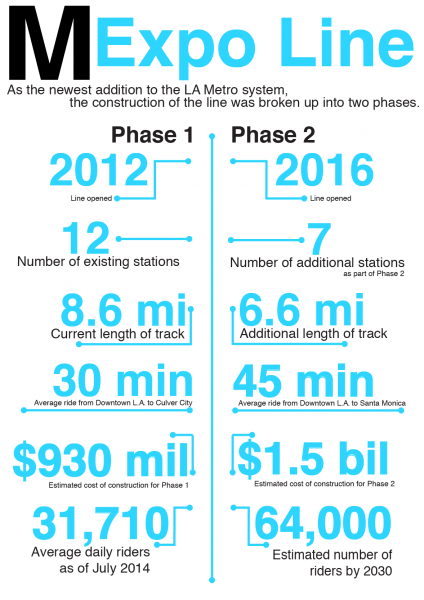 Reach Contributor Ariba Alvi here or follow her on Twitter here.