Los Angeles and Region
Riding The Rails: Joey Sannella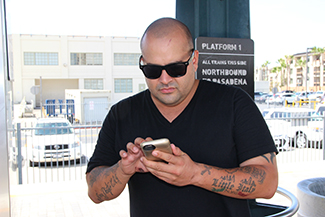 Los Angeles has maintained a storied romance with the automobile for decades. The city is characterized by what many describe as a car culture. While sitting in gridlocked traffic on the 405 Freeway, one would be hard-pressed to deny the stereotype that "nobody walks in L.A."
While some Angelenos have opted to ride buses or trains rather than drive for financial or environmental reasons, Joey Sannella is riding the rails for personal reasons -- he has a suspended driver's license.
"I have four DUI's," Sannella says while sitting on the Metro Gold Line train.
Public transportation is "the easiest way" for the 30 year old to get around town until his license is reinstated, he said.
Sannella is headed to Hollywood for work. He's wearing a black T-shirt that shows off arms covered with tattoos and dark sunglasses that shield a black eye he says he got from sparring. It's perfectly acceptable attire for someone who promotes parties for a living.
He just returned from a trip to New York, Miami, Chile and Peru. Sannella said he's lived "all over" LA, and is staying with family in Boyle Heights. He's searching for stability and hopes to move to Hollywood soon.
Sannella says he's driven a car his whole life. Since trading in his own set of wheels for the Metro, he dismisses the idea that "if you're on public transpo you must be broke."
He says that the city's public transportation system is a good option "for people that need a way to get around and need something economical."
"It's a big car culture here. It's almost like you are what you drive here," he added. "You have different neighborhoods and I feel that it's very segregated."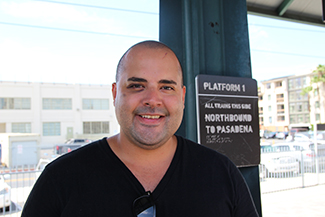 Sannella said there are pros and cons to both having a car and taking the city's public transportation network. He likes the sense of independe
nce that comes along with owning an automobile: being able to go where you want when you want.
On the flip side, LA consistently ranks as one of the top worst cities for traffic and congestion in the country.
But for Sannella, the pros outweigh the cons. He still subscribes to LA's car-centric mentality and would rather drive solo to work.
"I kind of miss having my car. But I'm getting my license back so I'll be driving hopefully soon," he said.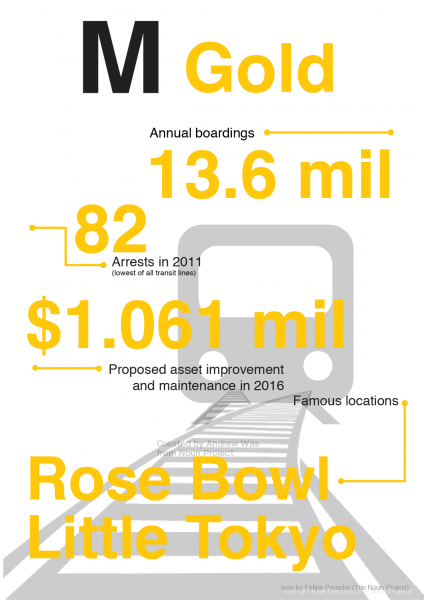 Reach Staff Reporter Whitney Ashton here or follow her on Twitter here.