Los Angeles and Region
Riding L.A. Metro From One Train To Another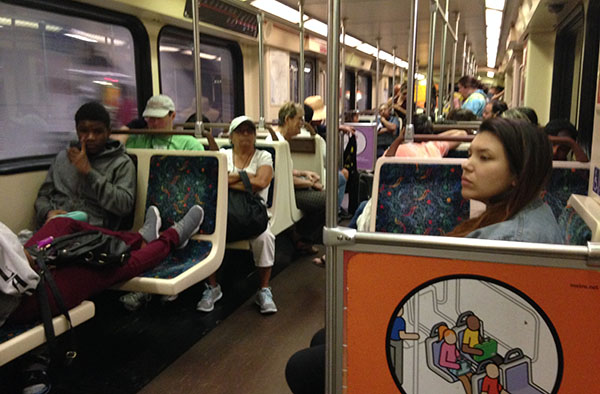 Tiffany Navarro, 25, is a full-time student in North Hollywood. She commutes from Pasadena to Downtown Los Angeles to work as a waitress during the day while taking night classes. She's been taking the Metro consecutively for a little over a year now, but she's been a rider for longer than that.
Navarro chooses to take the train as opposed to driving her car. She used to drive to work, though. But the traffic became unbearable for her.
"The amount of traffic that I experienced while I was driving in the city, it was too much," Navarro said. "It was the worst."
Navarro also cited how driving into downtown would be expensive for her, saying that she would have to pay for parking every time she would drive and that traffic was a huge problem.
"I just choose to not deal with traffic and sit on the train," Navarro said.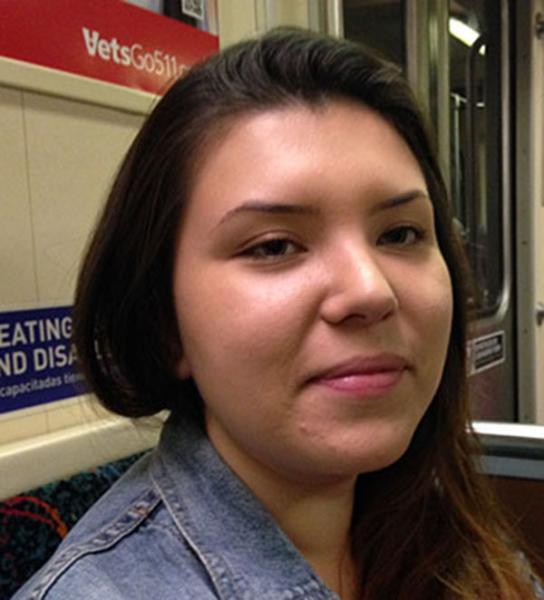 Taking the Gold Line from Pasadena, Navarro switches at Union Station to get on a Metro train, either the Red or Purple Line, that heads to 7th Street/Metro Center, housed between Hope Street and Figueroa Street on 7th.
This morning, Navarro took the Gold Line as she always does. She noted that she could've checked the schedule online this morning to avoid the eventual 20 minute delay she faced, but she takes the line almost daily, so she doesn't feel like she has to do that.
There is one aspect of the Metro Navarro would change: expanding the region that the trains run through.
"There [are] a few times when I have to get from point A to point B and I need to transfer trains, like, four times," Navarro said. "There's, like, not a straight shot or I have to go all the way around. I think that would be the only way."
But overall, Navarro is satisfied with the way Metro runs.
"I mean, I have no complaints as of now and I've been riding the train for a while."
The numerous changes that Navarro makes to get to her destinations does not deter her from suggesting the transit system from customers she meets.
"There's a lot of foreigners, a lot of business people coming in and out," Navarro said of a work day. "Whenever they ask me for advice on where to go and how to get there, I always mention either taking the Metro or some other form of transportation where they don't have to drive around."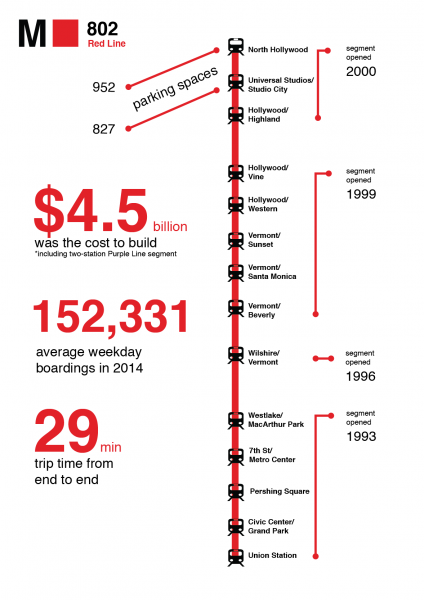 Reach Contributor Jen Mac Ramos here and follow them on Twitter here.