Opinion
Rap Lyrics Are Agents For Change In The African-American Community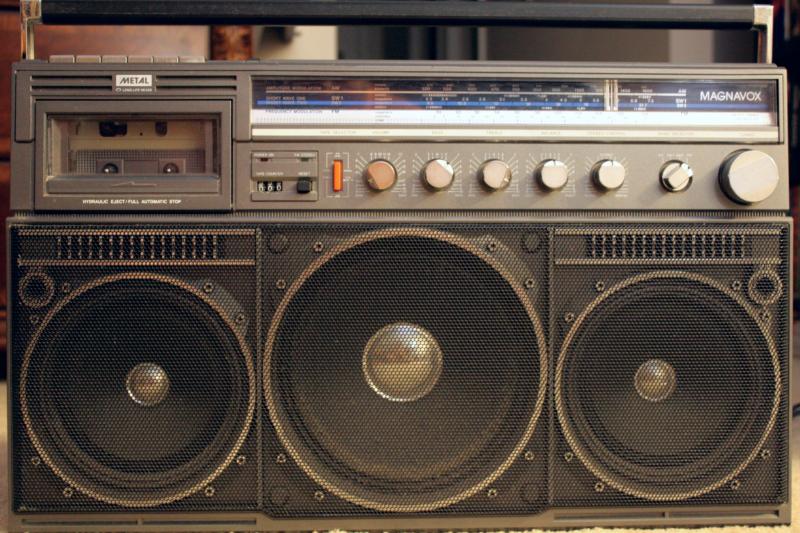 To the leaders that are sitting in their dorms, rushing to work, eating breakfast, and living across the globe: change is inevitable as we all know, but we can either reinforce the injustice we see in this world, or take a stand and recognize our social responsibility. I invite all my brothers and sisters out there to make a choice and become positive agents for a better future.
Recently this summer I was given the opportunity to meet sixty African American brothers from across the nation at an institute called Leadershape Inc. As we opened up to each other, my brothers from all parts of the country found similar connections within our past and present situations that linked us. With no shortage of music from various regional origins, two albums that truly resonated from this conference were J. Cole 's "2014 Forrest Hill Drive" and Kendrick Lamar's "To Pimp A Butterfly".
These two albums were on repeat this summer, and although have been discussed extensively throughout the music industry, I want to give another head nod of appreciation for the insight they've provided. Kendrick and J Cole with these two albums created the soundtrack for our call to action.
The theme track at the end of our spiritual and humbling experience was "Alright" by Kendrick Lamar. The pre-chorus lyrical content "Wouldn't you know, we been hurt, been down before" pushed us to dig deep and simply smile from the inside out. Lamar's recording demonstrated the need for us as an African-American community to have confidence in ourselves, to have pride, and courage to take action against racial injustice like police brutality, economic disparity, and push our young brothers and sisters to believe in themselves.
"You Ain't Gotta Lie (Momma Said)" by Lamar was the second recording that strung my core and made me reflect. The intro of this song is sincere and heartfelt. It is charged with the knowledge that mothers have and the wisdom that we should be our authentic self despite the loud noise of society. As a young African-American man the lines "…and the world don't respect you and the culture don't accept you, but you think it's all love" held a truth that many of us as minorities face. This truth is not aimed to isolate minority communities from our brothers and sisters across the globe, but draw attention to the need to have a voice, and to have role models that represent the spectrum of human character. As appropriation drives the cultural media, it may be a step in a direction, but we must be careful to differentiate the lines of capitalistic gain and enlightening representation. The love that Lamar points out reinforces to me, that as a brother I know I must be aware off this truth and carry the lessons and traditions of my people carefully.
On the path of societal awareness, I took a second listen to J. Cole's most recent album after being advised by some brothers. One recording that demonstrated the artistry in lyricism and storytelling that J. Cole has is in "A Tale of 2 Citiez". Within this recording Cole describes the yearning to be rich and have no worries from two distinct perspectives. Shifting tones, he is at one point the questionable protagonist who is robbed at a light, and then in the second half is the robber who runs the protagonist at the light. Cole's storytelling links victim and predator together beautifully with the form of this track. Cole's story displays the mindset of individuals within all communities and the drive towards money rather than happiness. This drive I do not fault my fellow man for, for it is human nature to survive and yearn for more at times. This reflection is one that I hope all leaders, however big or small take mental note of. Our actions should guide us to strive for genuine happiness in whichever form that may be, for that will be the invisible hand that leads us to a brighter tomorrow.
The message in another track of Cole's, "Fire Squad" discuss how within the rap industry, many argue about who is king. But Cole's narrator states that there will be no king after Cole, not because he aims to hold the crown for himself, but that he would rather destroy the title to remind us that we must be wary of any man who claims to be king - and that we must be kings of ourselves first and foremost. This line is beautiful for not only its message, but its critical critique on the industry. The objective of this verse points to the lack of humility and selfish egos within the industry when the narrator voice states:
"Ain't gonna be no more kings

Be wary of any man that claims

Because deep down he clings onto the need for power

But in reality he's a coward

Ultimately he's scared to die."
These lyrics shook me, touching on many industry individuals that are power-driven with goals that reveal their broken identity and inability to cope with success.
To close this piece, I want to bring everyone's attention to "G.O.M.D" which instantly hooks me from its intro. The sample used in this recording is from notable playwright August Wilson, which references the Jim Crow South era with a soulful hymn throughout the recording. A core value that Cole positions in the recording as he discusses his new Hollywood life is that we must all remember to find ourselves and stride for happiness and genuine love. We must never forget what makes us vulnerable, for a true leader understands that he is human. This honesty is what will be the compass to our independent truths.
So to everyone reading this, I hope you listen to these two albums and you find your core values as you open your hearts, enlighten your minds, and seek the truth for yourself.
Reach Guest Contributor Michael Boateng here.