Film and TV
Summer 2015: Movie Hits And Misses, From 'Avengers: Age Of Ultron' To 'Straight Outta Compton'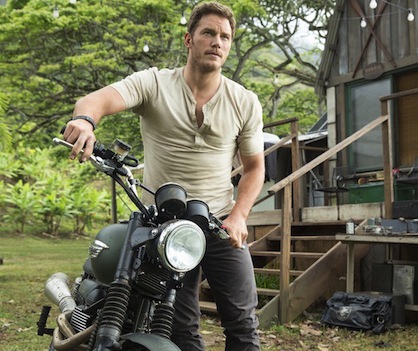 This summer, a number of films competed at the box office. Some boomed in ticket sales, while others were doomed by rotten ratings.
Here's a look at the good, the bad and the down-right unwatchable of the cinema experience.
"Avengers: Age of Ultron" (May 1,2015)
All the Marvel kids of America were exceptionally excited on opening night. Because the previous Avengers movie had so much success, it's no surprise that this one did just as well. With an interesting take on artificial intelligence (Ultron is an A.I. that decides to destroy it's creator and the world), the Avengers have to work together to save everyone, as per usual. All of these actors have such great banter that you forget that you're watching another superhero movie.
"Pitch Perfect 2" (May 15, 2015)
While this sequel had a lot to live up to with the original, it shined in its own small ways. The squad of singers teams up and fights back after being banned from competing. They have to face international teams in order to have their privileges, and their reputation, back. This movie hosts a slew of hilarious supporting characters, including some sassy Germans. However, it also hosts a slew of unnecessary "Rocky"-style training sequences that are pointless, plotless and only moderately interesting. "Pitch Perfect 2" doesn't have that classic quirk like the first one, but the two together make their own kind of harmony.
"Insidious: Chapter Three" (June 5, 2015)
Who knows what we were really expecting from this prequel to the "Insidious" story, but the end result is disappointing. Dermot Mulroney's character came off as stiff and inauthentic and the plot just seemed like a repeat of "angry-invisible-spirit-throws-girl-off-bed." It wasn't anywhere near as scary as the first two movies. Horror films shouldn't leave the average moviegoer confused and underwhelmed.
"Spy" (June 5, 2015)
People were, in general, pleasantly surprised by "Spy." On the surface, "Spy" looked like just another typical comedy routine. Fortunately, it was actually anything but. Melissa McCarthy, while funny, is also empowering and badass. She rocks a couple of elegant gowns and more than enough cat-woman sweaters. She is riveting and gets away from the "crazed weirdo" type that she's been playing for the past couple of years. Additionally, Jason Statham is funny in ways I've never seen him before. There is a pre-conceived notion of him that is now completely thrown out the window. That guy is hilarious. Jude Law and Rose Byrne also shine as supporting characters. Honestly, Jude Law should be reason enough to watch it. Check this one out, for sure.
"Jurassic World" (June 12, 2015)
This was a top must-see this season. The general consensus was that "Jurassic World" did the franchise justice. This movie featured a smoking-hot Chris Pratt training deadly but cooperative raptors, and the ethical dilemma that comes with breeding an entire island of extinct dinosaurs. It's action-packed and pays homage to the original film. The only issue was that the heroine of the story, played by Bryce Dallas Howard, kept her high heels on for almost the entirety of the film -- including while running away from a T-rex. Awesome? Yes. Realistic? Heck, no.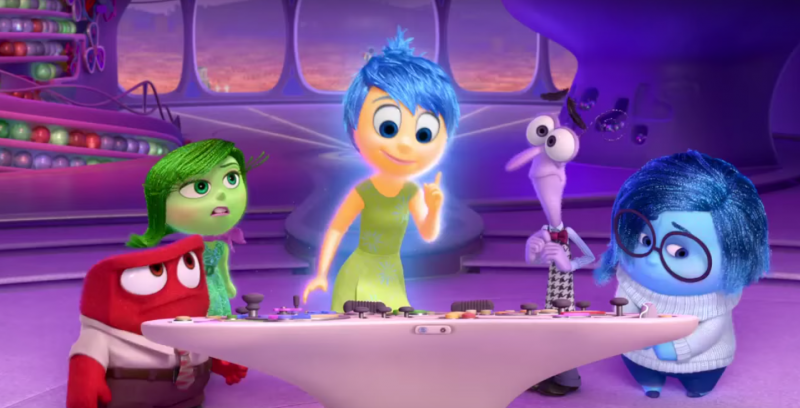 "Inside Out" (June 19, 2015)
This movie is animated amazing-ness. The concept of our emotions having their own personalities is innovative and creative. Also, Pixar gathered a dream cast, including Amy Poehler, Hader, Mindy Kalling, Lewis Black and Phyllis Smith. Basically, a combination of "Saturday Night Live" and "The Office." There's something to be learned about who we really are on the inside, and that it's okay to not be happy all the time.
"Ted 2" (June 26, 2015)
This one's really a hit or miss depending on your tastes. Some of the Seth MacFarlane humor rubs people the wrong way, and some people think he's a comedic genius. The storyline was grasping for life, especially toward the end, after an already slow start. If you're just looking for a laugh to some crude/gross jokes, then hit this one up. Otherwise, you can probably just watch an episode of "Family Guy." Bonus points for Marky Mark, though.
"Magic Mike XXL" (July 1, 2015)
Yes, okay? Girls appreciate nice abs and stripping as much as the next human who knows who Channing Tatum is. If this was the movie's sole purpose, it succeeded. Immensely. However, if you were expecting a solid plot with deep, insightful writing... Sorry. Essentially, "Magic Mike XXL" featured light dialogue in-between dance scenes, with no real conflict or dynamic shift in character. The first one did a better job of that. In the end, everyone gets what they wanted, and the man thongs lived happily ever after. A must-see? Ehh. Just re-watch the first one.
"The Gallows" (July 10, 2015)
This horror film is a major flop. "The Gallows," while attempting to be socially relatable with the "Charlie Charlie" craze going around the Internet, falls pretty helplessly into the realm of "horror-Netflix-movie-that-looks-good-but-very-low-budget." There just wasn't anything particularly interesting about the storyline, and the plot twist at the end was very "Paranormal Activity"-esque. Save your money and watch something similar on Netflix.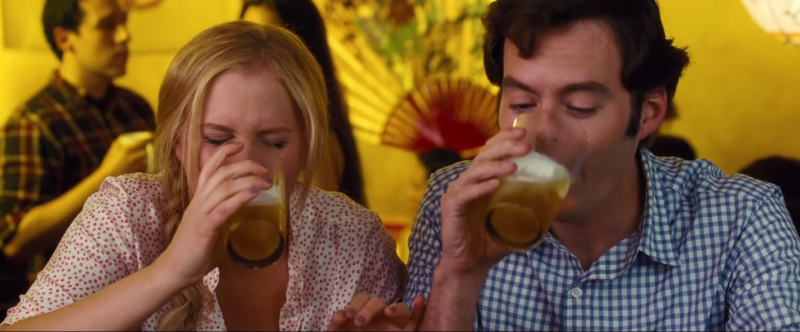 "Trainwreck" (July 17, 2015)
By the time "Trainwreck" came out in theaters, the ads had been playing before every YouTube video for weeks. And weeks and weeks and weeks. However, the ads successfully spiked everyone's curiosity about the Amy Schumer and Bill Hader flick. The story proved predictable, but the jokes and situational irony were original and hilarious. The co-stars share an enjoyable chemistry, and Hader as the "guy next door" type is a refreshing change.
"Paper Towns" (July 24, 2015)
There have been quite a few indie-teen films recently, so "Paper Towns" had competition. Fortunately, the movie offers some cute dialogue, and definitely some artsy cinematography, but that's about it. The characters don't feel as rounded and believable as real people, and the plot left a lot to be desired. It just seemed like a hopeless teen romance with hipster music in the background. If you're in the mood for something like this, there are many more, possibly better options. Or you can read the book.
"Vacation" (July 29, 2015)
While "Vacation" boasted a promising cast, the film displays what happens when you take a washed-out story and try to resuscitate it. This shot at another road trip family adventure made a wrong turn somewhere and lost some of the wit and charisma that itss predecessors were known for. Don't go out of your way to catch this one -- just watch the Chevy Chase classics.
"Mission Impossible: Rogue Nation" (July 31, 2015)
"Mission Impossible" just seems like a never-ending train. Every time another one is made, you wonder, "Well… is that it?" The answer is always, "Nope! Here's more Tom Cruise!" No one's really complaining, though, since the plot is captivating and the action scenes get bolder and bolder. It's hard to make a good spy-action movie without it becoming cliché, but this most recent installment of the series did a commendable job.
"The Gift" (August 7, 2015)
Finally, a thriller that works. This movie pulls you in and keeps your attention for the entire ride. What happens when a creepy old schoolmate won't stop visiting you? Jason Bateman offers a pleasant performance in this chilling story, and you won't be able to stop asking "What happens next?!"
"Straight Outta Compton" (August 14, 2015)
This biographical picture brings to life the rise of N.W.A. and the hardships they encountered from a young age on the streets of Compton. Starring Ice Cube's son, O'Shea Jacson Jr., as his father, this movie will give you a real-life music experience.
Contact Staff Reporter Amanda Suarez here and follow her on Twitter here.