Los Angeles and Region
L.A. County Votes To Raise Minimum Wage With No Exemptions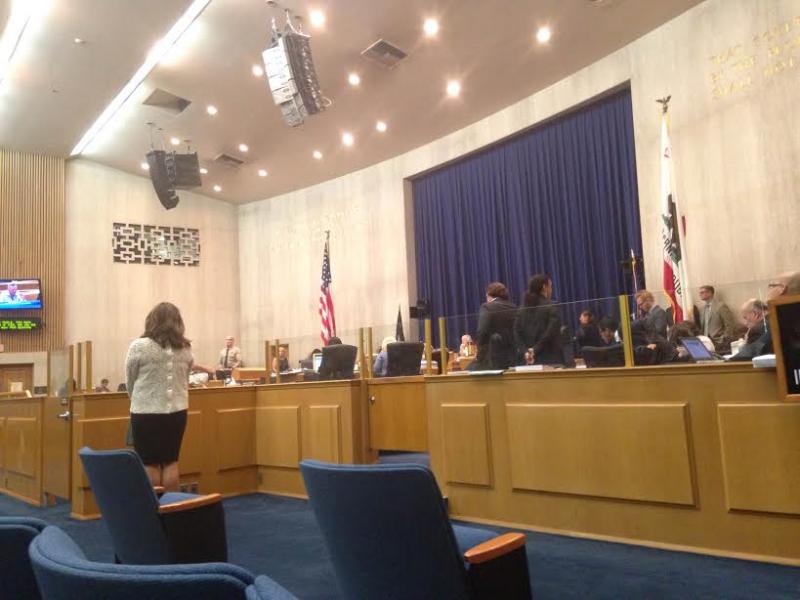 The Los Angeles Board of Supervisors met Tuesday morning and passed the minimum wage raise without exemptions in L.A. County.
The policy establishes the raise of the minimum wage to $15 by July 2021 and is applicable to employees of all agencies, non-profits and business in unincorporated areas. The amendments to add exemptions to the policy were defeated.
Third District Supervisor Sheila Kuehl said that the preliminary approval vote is one giant step to achieving a measure of economic justice for low wage workers.
"When the board votes final approval, as I expect they will, our region will become a national trendsetter in the drive to reduce poverty and share the prosperity a little more generously," Kuehl said.
A spokesperson for Fifth District Supervisor Michael Antonovich said that he is worried business would move to other counties such as Ventura County or to the Inland Empire.
"When you add payroll taxes and other non-wage costs, [it] adds up to over $21, which is bad for small businesses," Antonovich's spokesperson said.
Antonovich was disappointed with the vote, according to his spokesperson. He feels the exemptions should have been approved.
"We need organizations [like Homeboy Industries] to help get [their] foot in the door," Antonovich's spokesperson said about previously disadvantaged people getting into the workforce.
The board room was one-third full as the supervisors met to discuss the item in the agenda. At least 50 people spoke before the vote, with opinions ranging from being a single mother trying to raise two children on $20 a week to small business owners who don't want to lose their businesses. Wage theft was another common topic that speakers talked about before the Supervisors.
Mar Martinez, an organizer at the Garment Workers Center and the daughter of garment workers said that workers are being paid for the number of pieces that they make instead of the hours that they work.
"Workers not only have to work through their meal and rest breaks in order to meet high quotas, but they also have to work long hours," Martinez said. "The only way we can make sure that Los Angeles is sweatshop-free is really put money and resources into enforcing the minimum wage so that garment workers have a chance at making ends meet."
Helen Hua, who represented the San Gabriel Valley Legislative Coalition of Chambers, said that the coalition was already disappointed that the minimum wage increase was passed.
"There's definitely exemptions we wanted to see happen and it's unfortunate that they weren't included in the ordinance today," Hua said. "but we'll continue to advocate on behalf of all our businesses and non-profit organizations."
Additional and audio reporting by Scott Cook.
Reach Staff Reporter Jen Mac Ramos here and follow them on Twitter here.