Los Angeles and Region
Going Green With Evan King
Evan King, 36, may not own a car, but that doesn't stop him from fulfilling his duties as a dad.
After spending the weekend at his girlfriend's home in Santa Ana, the Los Angeles native relies almost exclusively on public transportation for the trip back north. The second-to-last leg of King's journey takes place on the Metro's Green Line; he hops on at the Norwalk station and gets off at Hawthorne, where a relative picks him up in time for him to walk his daughter to school.
The 4-year-old is a big fan of the Metro herself. King enjoys bringing her onboard when has the chance, an experience he says the little girl relishes.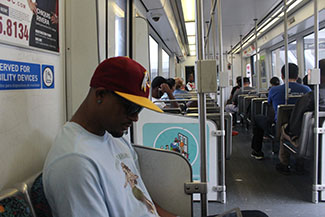 "She doesn't really know why we're on it," King says, beaming. "But she loves it."
King first became a patron of the Metro about a year ago. Though he occasionally takes an Uber or a cab to get around LA, he finds the Metro to be especially convenient—and a prime location for people-watching.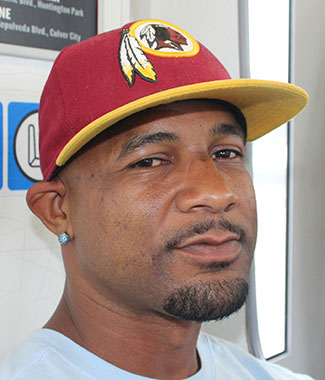 "I haven't seen anything too interesting go down yet, but I've definitely seen some interesting people," King notes with a laugh. "It's cool though. To me, it's pretty safe."
"It lets me off right in front of each location," says King. "The Jefferson station lets me off right in front of USC and the Pico station lets me off right in front of the Staples Center." As an employee of both the Staples Center and the USC Galen Center, King says that the Metro's proximity to work is what makes it his first choice for transportation.
Another bonus? Reliability; King rarely worries that a delay will cause him to be late for work.
"It's right on schedule unless there's something unforeseeable, like an accident or something," he says. In fact, the only improvement King would make to the Metro is one upon which LA is already making progress: Adding more stations throughout the city. Once the Metro is made more accessible to everyone, King expects it to explode in popularity.
"Especially if they add a Crenshaw line," he adds. "I really think it'll get to be like New York soon."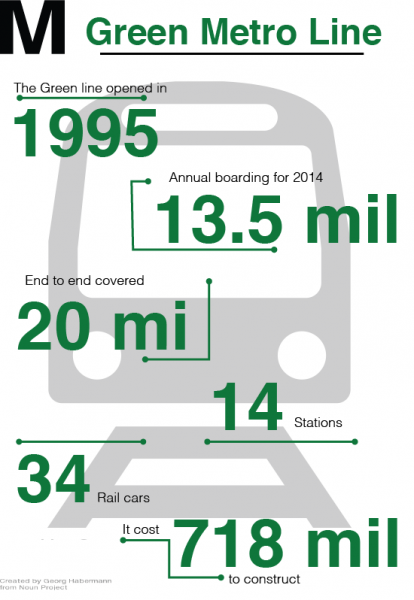 Reach Staff Reporter Helen Floersh here.
You may need: Adobe Flash Player.