Books
Former President of Exodus International On Shutting Down Ex-Gay Group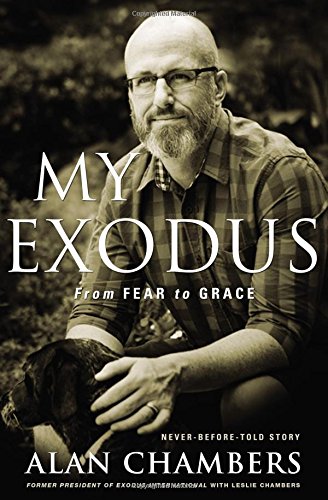 It's been two years since Alan Chambers shut the doors on what was the largest ex-gay group, Exodus International.
On Tuesday, he released a book with his wife of 16 years, Leslie, to address how he came to that decision, and what their lives have been like since. The group once served as an umbrella organization for more than 150 ministries in 17 countries, aiming to provide "freedom from homosexuality through the power of Jesus Christ."
Despite the memoir being Chambers' first book addressing the closure, it leaves several critical questions unanswered. Out of 14 chapters, only the last four chapters delve into what the organization was really like from an insider perspective in relation to his decision to cease its operation. Its failure to provide an honest look at these inner workings is a missed opportunity to respond to the many accusations from critics before and after their closing.
Many gay activists don't buy his apology and his explanation for being the face of the organization for 12 years—and it's not hard to see why. With the closing, the board of directors decided to start a gay-friendly ministry called Reduce Fear, which seems to be discontinued based on the broken link. Chambers also announced that he would start another organization called Speak. Love. after formally apologizing to a few victims in a taped show of "Our America with Lisa Ling."
He later fused Speak. Love. into his blog, realizing how starting another group amid the backlash would look to the public.
"It was expected that we would start another organization, and a lot of people were skeptical that here, it was just a PR stunt," he said during a phone interview.
They announced the decision to close it in a blog post about a year after, saying that their friend had questioned him, "So, Alan, what's your hiring policy going to be for Speak. Love.?" to which he didn't have a valid answer.
"It was then I realized I didn't want another organization, policies, procedures, or anything similar to what we had just left behind," he wrote.
The First Apology
Starting with the apology on Ling's show, Chambers garnered suspicion for what appeared to be a sudden decision with an indefinite plan for the prominent group. One of the "ex-gay survivors" in attendance, Jerry, asked him, "Based on all of the changes at Exodus, what does Exodus actually exist for now?," after Chambers said he plans to change the organization's mission, rather than disband the group as a whole.
He admits feeling helpless:
"My mind raced as I searched for an aswer that woud appease him and me. I didn't have one. It was the most awkward moment on the show. I can handle being yelled at, hearing horror stories, and saying I'm sorry. But not having an answer to the fundamental question, What do you believe? shook my core. I think I answered Jerry by saying, "We'll have to see." It's the same vague answer I often give my kids when I know full well we aren't going to do anything," he writes.
The Inactivity After Exodus
Another reason people are weary of Chambers' intentions are his lack of actions after Exodus.
"It's easy for people to say you should be doing more, and people don't know the tremendous risk we took [in doing this]" he explained. Chambers briefly mentions some of the consequences, writing that the decision "not only ruined our reputation in many circles, it also drastically altered our [their] financial portfolio."
After he folded Speak.Love., there hasn't been much talk on an initiative to mend the damage Exodus has caused over the years, a statement he addressed during his apology.
"The majority of people who say we should do something, mostly my gay and lesbian friends, say we should start a church," he said, adding that he sees it as the most likely next step after having stayed out of the spotlight for a while now.
No Label, But Not In Denial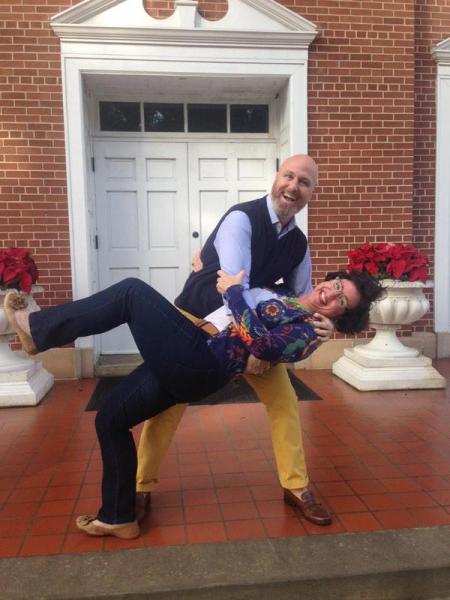 As for his own lifestyle choices, Chambers is more lenient on how his life could have turned out, although his refusal to label himself as ex-gay, gay, or straight has caused frustration among all sides.
In his book, he acknowledges the question, but refrains from providing a clear-cut answer. He explains that his same-sex attractions hadn't changed, but his sexual temptations had, in the same way that a heterosexual man will decide to resist temptation to avoid losing his wife. After describing himself as "a son of God, a husband, a father" among others, he writes, "My orientation is Leslie."
His explanation revolves around the emphasis on individual aspects of the partner, which doesn't include their sex. "I definitely think that had I not been married to Leslie, I could have married a man or a woman. I'm glad I met Leslie because she is a central part of my life," he said.
Taking His Share of Responsibility
Although Chambers visited a local ministry affiliated with Exodus, called Eleutheros, he doesn't consider his experience as conversion therapy, but rather a similar version of Alcoholic Anonymous' 12-step program that provided a support system for those wanting to eliminate their homosexual feelings and choose to live as straight.

Looking back now, he says those in both the church that shunned people such as himself and members of Exodus were doing what they thought was best under the circumstance. "I don't think it does me any good to go back and point fingers. I'm thankful I was the one in the position of president and had such control or the ability to close down the organization," he said.
Regrets?
Knowing what he knows now, would he get involved Exodus again if he could go back?
"Had I not been involved in Exodus, I wouldn't have been there to close it," he said.
Despite the bitter history, he says as a 19-year-old Christian, he was looking for a place to turn to and he found it. "At the time, that wasn't the church. That [Exodus] was the church."
Contact Staff Reporter Diana Lee here and follow her on Twitter here.