Film and TV
Exploring Diversity At The 2015 Emmys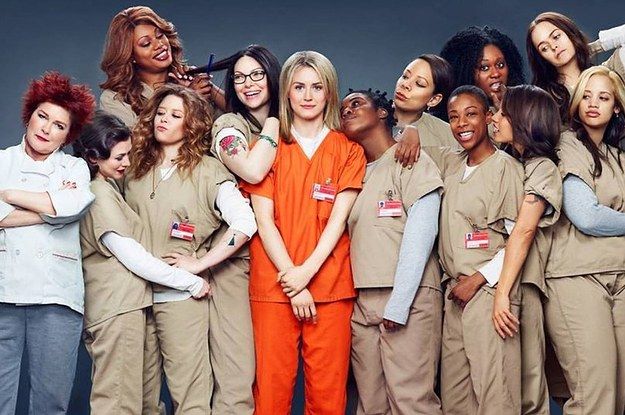 TV is experiencing a renewed golden era. With the rise of online streaming services housing their own productions the competition for "primetime" domination is fierce. Despite its ferocity, this increase in production is providing more work opportunities for actors. There is more diverse material to choose from and therefore more opportunities to showcase diversity in the medium.
Shows like "American Crime" and "Orange is the New Black" are among some of the most diverse casted televison series. The main cast of "American Crime" includes Regina King, Richard Cabral, Elvis Nolasco and Johnny Ortiz to name a few. "Orange is the New Black" features a predominantly female cast, which includes audience favorite Uzo Aduba, transgender actress Laverne Cox and Elizabeth Rodriguez who is also starring in AMC's "Fear the Walking Dead." NBC's "Mr. Robinson" also featured a diverse cast, but was cancelled after only six episodes.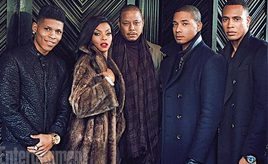 This fall's TV lineup will continue to set the bar for inclusivity and representation of minorities. "Empire," Fox's sensational hit, which features a predominantly black cast will be premiering its second season. Fox's "Scream Queens," premiering September 22, has a young diverse cast and critics are already speculating that it will be a hit among viewers. "American Horror Story: Hotel" and its predecessors have also featured very diverse casts, including disabled actors.
But that's only scratching the surface.
"I don't think there is nearly enough diversity of voices or representation and mostly because there is such an overwhelming explosion of content on television and television related devices. We're still woefully stuck in the majority of content featuring straight while males and their relationships," said UCLA School of Theater, Film and Television lecturer and "Crash" film producer Tom Nunan.
"There are exceptions, but still just exceptions. We are nowhere near where we need to be as far as a more racially integrated, more representational medium," said Nunan, "TV would be an A+ compared to motion pictures; motion pictures are far far behind."
When it comes to diversity in past awards shows, diversity is even less evident.
Lee & Low Books, a multicultural children's book publisher, explored the diversity gap in Emmy nominees and winners from 1992-2012. They found that not one woman of color has won Outstanding Lead Actress in a Drama Series.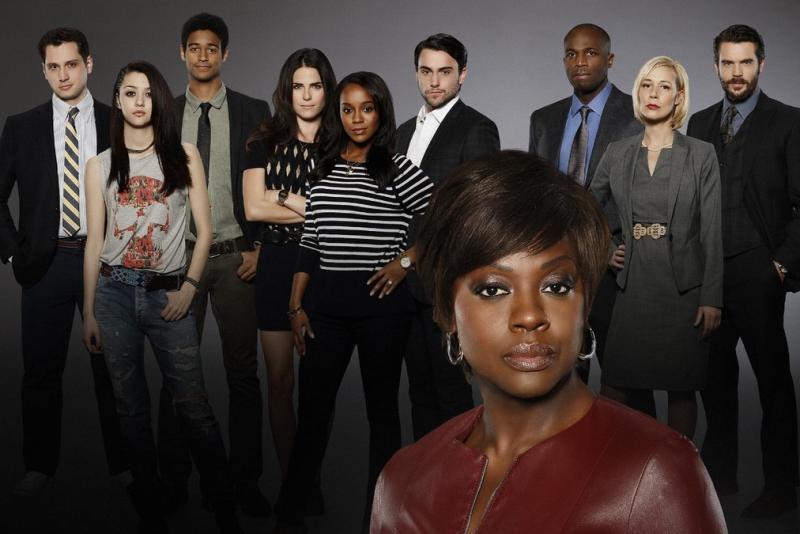 This year, Taraji P. Henson ("Empire") and Viola Davis ("How to Get Away With Murder") are nominated in the Outstanding Lead Actress in a Drama Series category. That makes one more black nominee than last year in this category. If Henson, who is an audience and critic favorite, or Davis take home the award this Sunday they will make history by becoming the first black female to win in this category.
"American Crime" received four acting nominations, half of which were non-white and more accurately represents the diversity seen in the overall cast. "Orange is the New Black" received two acting nominations this year, including one for Aduba who won last year for her performance. Both "American Crime" and "Orange is the New Black" have received Outstanding Casting nominations this year.
The Lead Actress in a Comedy category has been dominated by white females for the past three years, with no women of color making an appearance. In 2013 and 2014, Don Cheadle was the only black male to be nominated in the Outstanding Lead Actor in a Comedy Series category. This year Anthony Anderson joins the category veteran bringing that tally up to two.
For Outstanding Lead Actor in a Drama Series only white males have been nominated in the past three years. The categories of Lead Actor and Actress in a Limited Series or Movie has shown some diversity in the past two years, but in 2013 all nominees were white.
Out of the six nominees this year for Supporting Actor in a Comedy Series half of them are black. This is a big leap from last year's one black nominee, Andre Braugher. And yet in 2013 the category was all white nominees. Another category that had a similar trajectory this year is Supporting Actress in a Miniseries or Movie, with three out of six nominees being non-white actresses.
The Supporting Actress in Comedy Series added Niecy Nash of "Getting On" to the nominees this year, making for a slightly more diverse nominee pool among regulars Anna Chlumsky and Julie Bowen.
Although seemingly more inclusive and diverse than other years, there's still a long way to go. Other minorities, although somewhat represented among televsion series are not getting full recognition at the Emmys.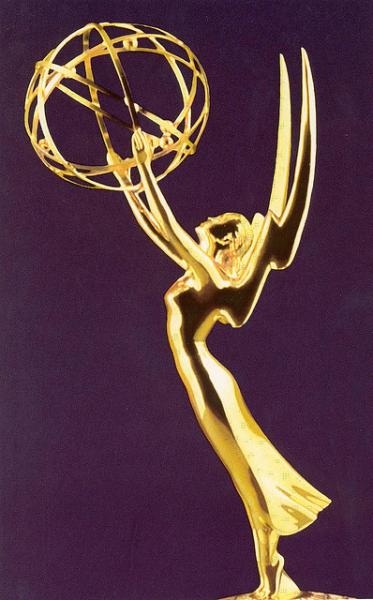 "Ethnic minority actors are not nearly as well represented because the shows that they are featured on are not the top tier, critically acclaimed programs," said Nunan. "They [Netflix and Amazon] have a couple of the most compelling and progressive shows on their channels but still overwhelmingly feature straight white males in the bulk of their content."
Latino and Hispanic actors are among the most underrepresented. Sofia Vergara was not nominated this year for her portrayal of Gloria Pritchett on "Modern Family." The Colombian actress holds 4 nominations in the Supporting Actress in a Comedy category and has yet to win an award. Gina Rodriguez, who won a Golden Globe for her role in "Jane the Virgin" is not even among this years Emmy nominees.
The US Census Bureau estimated that as of 2013, 17% of the US population was Latino or Hispanic and yet the only Latino actor nominated this year was East Los Angeles-native, Richard Cabral for his role in "American Crime." Asian Americans were not represented at all among this year's nominees.
"It all starts with the writer and if the writer has a diverse point of view and is a top tier writer then chances are those performers are going to get nominated. But if you're dealing with a mediocre writer and a mediocre show, it doesn't matter how good-intentioned that person's not going to make it to the Emmys," said Nunan.
The only way to bring about change is to put it into practice.
"When Hollywood makes something a priority, like empowering more women, it actually can happen. We're seeing a huge surge of females voices in comedy and drama."
To find out which diverse nominees will take home their own awards this Sunday, chek out the Emmys, which will be broadcasted at 5 pm PDT.
Contact Contributor Maria Cavassuto here and follow her on Twitter here.