Los Angeles
A Car And College: One American Teenager's Dream
All across America, teenagers are preparing with excitement for their first year of college. They are making trips to Target to buy dorm room decorations, selecting their courses and kissing their families goodbye. Selene Barriga, a long-haired and lanky 18-year-old who moved to Los Angeles from her home-country of Mexico, will not be joining them.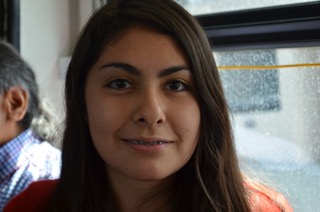 READ MORE:Metro Bus Fare Hike Upsets Angelenos
Barriga's family immigrated to the United States when she was only 12 years old. Despite her young age, the transition was tough for the timid and hesitant Barriga. She missed her family and friends, as well as the familiarity she felt in Mexico.
"At first it was kind of difficult because I had to learn a new language and it was kind of hard because I didn't know anything about how everything works here," Barriga explains, leaning back against the dusty window of the 720 bus. "But then, as the years passed, I get used to it and now, I think I kind of feel like, comfortable now."
After arriving in L.A., Barriga's father purchased a restaurant that became the family business. Barriga spends her days helping out in the restaurant, working long hours alongside her mother and brothers. "My father, he [bought] that restaurant so I help my mom there. I serve the food, I clean, I prepare the stuff that has to be done for the next day," she said.
The money is tight. Unable to afford a car, Barriga depends on the Los Angeles public transportation system to travel from her family's home in Koreatown to her work at the restaurant. For her, buses are not just a good option, they are the only option. "I think it's really helpful for the people who don't have a car," she said. "I use them every day to transport from my house to the restaurant, the restaurant to my house, or to school."
While Barriga appreciates the public transit offered in the city, she believes that the busses could run more often and provide a more reliable and convenient method of transportation for the Angelenos who, like herself, do not have vehicles. "[The busses should] kind of pass like faster, in some areas. Maybe add a little more, some busses or something like that."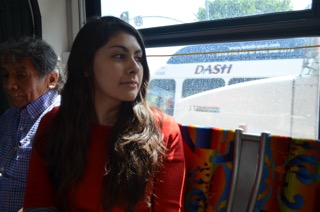 Barriga also worries about the potential rising costs of her transportation. "I think it's kind of high, the price you have to pay for the bus. It's like $1.75." She smiles sheepishly and addresses the unknown gods of bus pricing. "So don't add more to it."
Although little more than a child herself, Barriga has dreams of working with children. "I like to be with little kids, I really enjoy that. I want to be a teacher and teach them new stuff," she said, as her braces-filled smile shined across her face. She plans to study child development when she is finally able to go back to school. "I'm waiting for the second semester because there were no more classes in the school that I was going, so I had to wait."
When she is finally able to resume her studies, Barriga will be riding the routes and rails of public transportation even more frequently. "I think sometimes it's better on the bus because you don't have to be in the traffic and all frustrated," she said. "But I would like to get a car."
For now, at least, driving to school will have to remain a dream for this American teenager.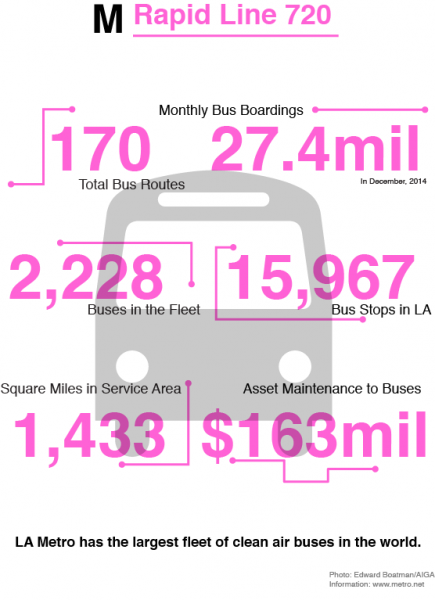 Reach Contributor Neha Wadekar here