Sports
American Tennis Looks To Bounce Back To Relevance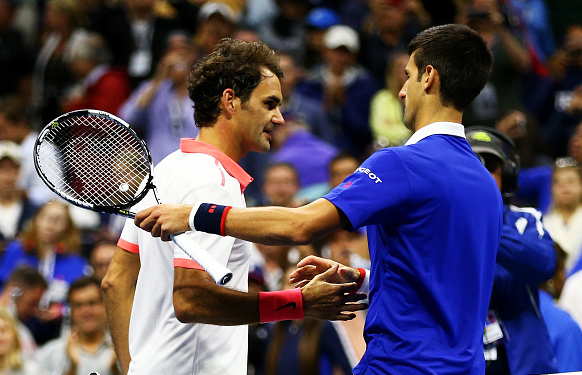 As the US Open again comes to a close, we once again see a quarterfinal, semifinal, and final without a single American man. Since John Isner's appearance in the 2011 US Open quarterfinals, there has not been an American in the last eight of any major tournament.
Over the past 10 years, we have seen the dominance of the "Big 4"—consisting of Roger Federer, Novak Djokovic, Rafael Nadal, and Andy Murray—who have collectively taken home 39 of the last 43 major titles. Their unprecedented dominance as a group has been a big reason for the lack of strong Americans, but it is far from the only one.
Since Andy Roddick became the last American to capture a Grand Slam title, winning at the US Open in 2003, there has been a massive drop-off in the success of American tennis players. An American won at least one major championship in each year from 1989 until 2003. Since 2006, no American has even reached the final of a grand slam event.
A contemplation of why tennis has suddenly fallen off in America exposes several contributing reasons. Tennis simply does not have the interest in the United States that sports such as baseball, football, basketball and hockey easily attract. It is not glorified or promoted at near the level of those sports, especially with the recent massive growth in the popularity of the sport of football.
Tennis itself is more European based, with 35 ATP tour tournaments played in Europe this year compared to just 11 in the United States, giving it less exposure in America as opposed to European countries who currently produce a large majority of the top players. Athletes that are household names in America are not tennis players, so the country's best athletes as children are naturally steered toward other sports besides tennis.
Despite all of this, American tennis still has potential to regain strength in the near future. Four of the top six juniors in the world—17-year-olds Taylor Fritz and Michael Mmoh, and 18-year-olds Tommy Paul and Reilly Opelka—are American and likely to turn pro soon. In addition, many of the current top Americans in the rankings are young and have plenty of room to improve:
Jack Sock recently reached his career-high ranking of 28th in the world, and at just 22 years of age, he captured his first tournament title in Houston this year as well as winning on the biggest stage of all when he earned doubles title at Wimbledon in 2014. USC alum Steve Johnson is only 25 years old and broke into the top 40 this year. 23-year-old Dennis Kudla also had a breakout performance when he made the round of 16 at Wimbledon this July.
Much like a franchise going through a rebuilding phase, American tennis fans have had to suffer through difficult years without much success. However, with the emergence of young and developing stars, there are hopeful signs showing that the country may be getting closer to tennis prominence than it appears.