Los Angeles and Region
Along For The Ride: Downtown L.A. Adopts Bike Program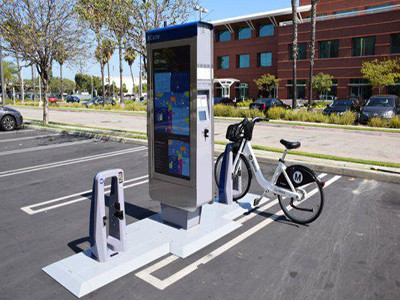 Ask Angelenos to define the major problem with living in L.A. and chances are they will say the traffic. Traveling anywhere in the city can add several minutes to one's commute, but a new bike-sharing program coming to Downtown L.A. provides an alternative means of navigating the city.
READ MORE: Share A Bike? In L.A.? It Could Actually Happen
Bike sharing allows people to pick up a bike at various bike stations throughout a city and then ride the bike to another station near their final destination.
This past June the Metro Board voted to approve a contract for Bicycle Transit Systems, Inc. (BTS) to bring a bike sharing program to Downtown L.A. The program will introduce 65 bike stations during the spring of 2016 into the Downtown area.
Metro plans to expand the system in 2017 to Pasadena and eight additional communities in L.A. county. An estimated 4,000 bikes will be in the county by 2017.
The bike-sharing movement has quickly spread across the country to larger cities including New York, Philadelphia and Denver, as well as smaller cities like Bemidji, Minnesota. Companies including B-Cycle, CycleHop and Zagster partner with cities to bring their bike-sharing programs to the community.
L.A. has partnered with BTS and B-Cycle to bring the bike-share program to downtown. Lee Jones, Director of Business Development at B-Cycle, said his company locates the bike stations near transit stations or areas where restaurants are located to reach a larger number of people. The goal of bike sharing is to encourage people to see the benefit of riding bikes, as well as to provide people with a different means of seeing the city.
"What we're trying to do is show people that bicycles can be a very efficient way to go from Point A to Point B," said Jones.
Ron Durgin, Southern California Regional Manager of CycleHop, said bike sharing also serves to relieve overcrowding in cities.
"Cities are realizing that we can't just keep inviting people to show up in a car and assuming there won't be any problem with that," Durgin said. "Bikes have become the solution."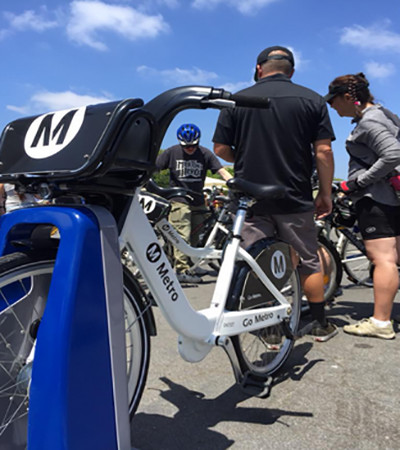 Bike-sharing began in the 1960s in Amsterdam when a group of people would leave behind bikes for the next person to use. The program spread throughout Europe during the next few decades before making its way to Washington, D.C. in 2008 with SmartBike D.C., which has since been replaced with Capital BikeShare. Since 2008, the bike sharing has spread throughout the United States.
L.A.'s program differs from other cities in that the Metro system is running the bike-share program, which will allow light-rail riders to use their TAP Card at the bike stations .
"One of the unique things about B-Cycle is the ability to have the TAP Card as a means of access to the bikes, as opposed to a membership card to the B-Cycle program," Jones said.
With the proximity of these bike stations to light-rail lines, transit riders can get off their train at Union Station and walk to a nearby bike rack to ride a bike to their next location.
Funding for bike-share programs varies from city to city. The bigger the city, the more easily funds are found, according to Durgin.
In order to start the bike-share program, a city first must secure funds. For cities like L.A., Durgin said they must first apply for grants to get project funding. Once the funds are available, the city goes through the government process. For L.A., this included getting Council approval. The Council's approved plan will have Metro paying 35 percent of operations cost and 50 percent of all capital costs.
Cities that do not have their transportation authority handling the program often need to find other means of funding bike-share, said Jones. B-Cycle often partners with a non-profit in the community to determine what funding sources will provide a means for the city to pay for the system. If the program is small enough, the non-profit will handle the operation of the bike-share. If not, bike shops may pair with the non-profit to assist in funding. In a third option, the non-profit may create an entirely new organization and hire new employees; this new organization would then handle the bike-share operations. For example, Denver, CO created the non-profit Bike Sharing to run the bike -share operation in the city.
Other cities, like Santa Monica, receive grants to purchase equipment, said Durgin. To fund the actual bike-sharing operation, Santa Monica uses sponsors, as well as money from the people who pay to rent the bikes. The main costs for a city mostly come from employing staff to run the program, said Durgin.
The popularity of bike-sharing systems will push cities without these programs in place to start gathering the funds
"Bike-share systems are becoming more mainstream for people," said Durgin. "There's more and more of an expectation from the public that a large metropolitan area would have bike-share.
By this spring, L.A. will be the next city to join the movement, and despite being a driving city, B-Cycle believes the program will still be successful.
"People will be able to see L.A. in a more convenient way, as opposed to being limited in how far they can walk," Jones said. "Bikes open up the way to move more freely around the community."
Angelinos share their thoughts on bike-sharing movement: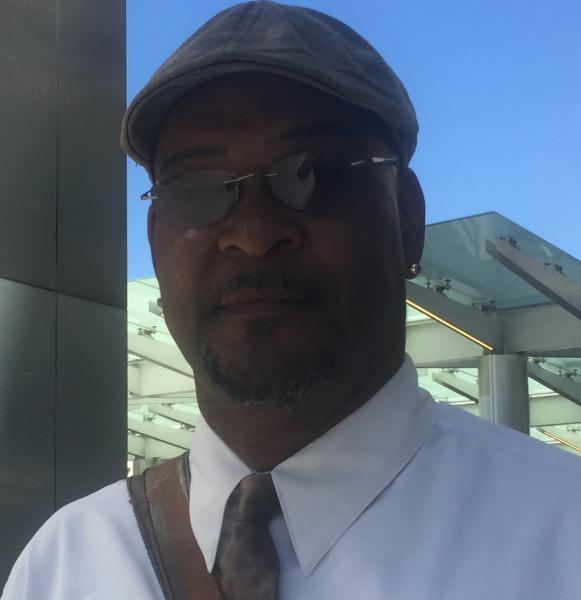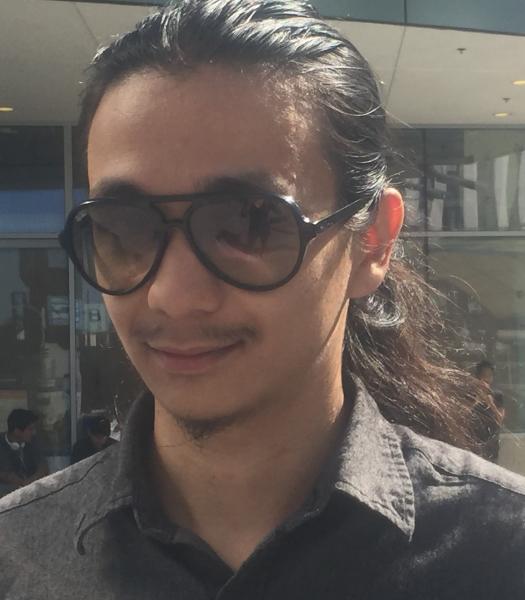 Contact Contributor Brenna Devanney here and follow her on Twitter here.