Music
Outside Lands 2015: Winners And Losers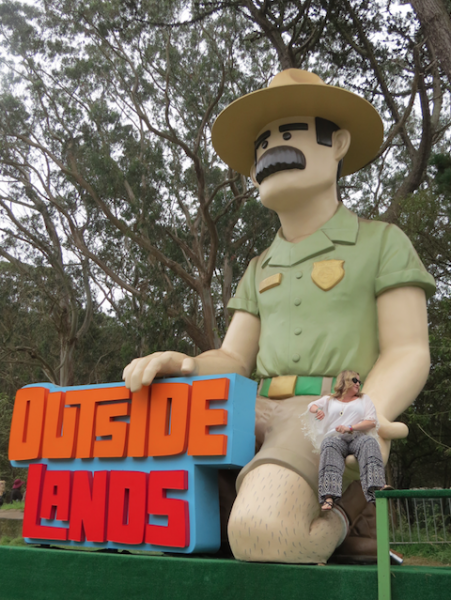 Outside Lands is a festival like no other. It's an experience, riddled with highs and lows.
Whether you made it out to the festival or not, be sure to catch up on the events of the weekend.
Best of the Weekend: Sam Smith
Without a doubt, Sam Smith killed it. First off, he looks amazing. Fit and scruffy, Smith looked like a whole new person. Then, there was his angelic voice that graced the crowd. Though most of his songs are quite honest and tragic, Smith maintained a contagious energy, constantly telling the backstory behind each song. He would frequently even mash up his own songs with classics (for example, he combined "Not In That Way" with Elvis' "(I Can't Help) Falling in Love With You"). Seeing Smith perform should be on every single person's bucketlist.
Most Likely To Make EDM Not Sound Like You're Pressing The Enter Key: Porter Robinson
Personally, I am not an EDM fan. I was hesitantly dragged to Porter. I was amazed. His visuals, undeniable energy and songs that are not just EDM, but a fusion of many genres, all had me pleasantly surprised. Don't knock this genre until you try it.
Least Efficient: Golden Gate Park
Although the park, situated in the middle of San Francisco, is absolutely stunning, it is not made for crowds that Outside Lands brings. Oftentimes, the crowd will be severely jammed in pockets within the forest, dampening everyone's mood. Frustration soon begins to set in when you realize you're the human version of your car on the 405 on a Friday afternoon. The Sutro stage in particular is not capable of handling such large crowds for such a small stage with a sound system that does not work very far back.
READ MORE: Outside Lands 2015: 7 Acts You Can't Miss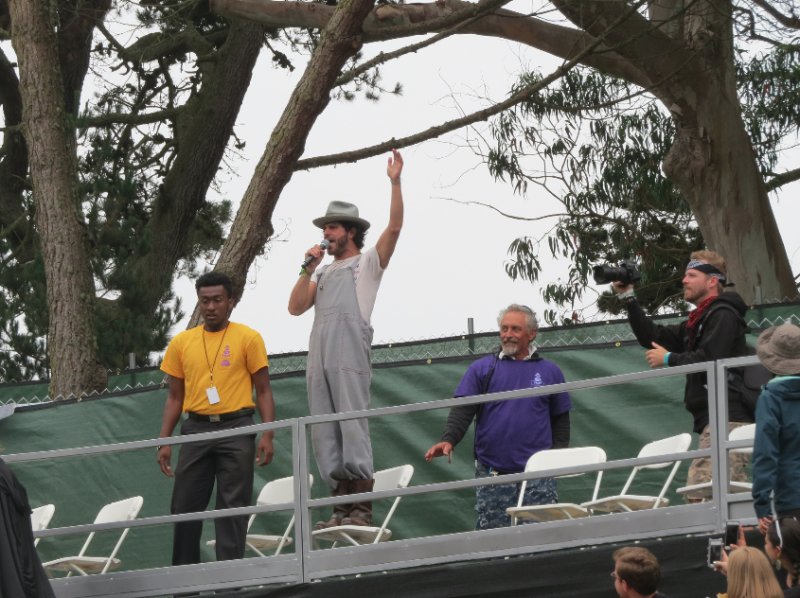 Most Authentic Mumford Cover Band: Langhorne Slim and the Law
Okay, so they're definitely more folksy than Mumford ever was, but you could see the true essence of music in the band's set. Concentrating on nothing else than the tunes, this was a lovely set to see. At one point, Langhorne even went out into the crowd and began singing, jumping over barricades, etc. It was very fun to see.
Most Likely To Make You Scream YAS: Glass Animals
By far one of the most noteworthy and stunning performances was by the British electro-alt band Glass Animals. They'll make you bring out the Squidward dance moves. Though they didn't play my personal favorite, "Holiest," I'll let this one slide because the entire performance was mesmerizing.
Most Likely To Make You Twerk: Cookie Pie
Picture this: a slice of cookie the size of pizza for only $4. Warm, gooey and about a thousand calories over the daily limit, it was truly what dreams are made of.
Best Festival Energy: Misterwives
One of the hottest bands on the rise right now, Misterwives was almost too much fun to see live. Their songs are upbeat and sensational, and lead singer Mandy Lee certainly knew how to get the crowd shaking.
Most Likely To Make You Think You're In An Underground Scandinavian Club: Heineken Tent
The illustrious Heineken Tent lives up to all its glory when you go from an outdoor music festival to a poppin' club in .6 seconds. Though I'm not sure why you would spend much time in here with all the talent performing outside, it's still a cool thing to see.
Best Idea In The History Of Festivals: NO MO FOMO Tent
Have you ever run into the problem of schedule conflict at festivals? Yes, this is the biggest first world problem ever but instead of solving world hunger, StubHub decided to fix this first. They set up a tent where they brought in bands to play a second time in case you couldn't see them the first time.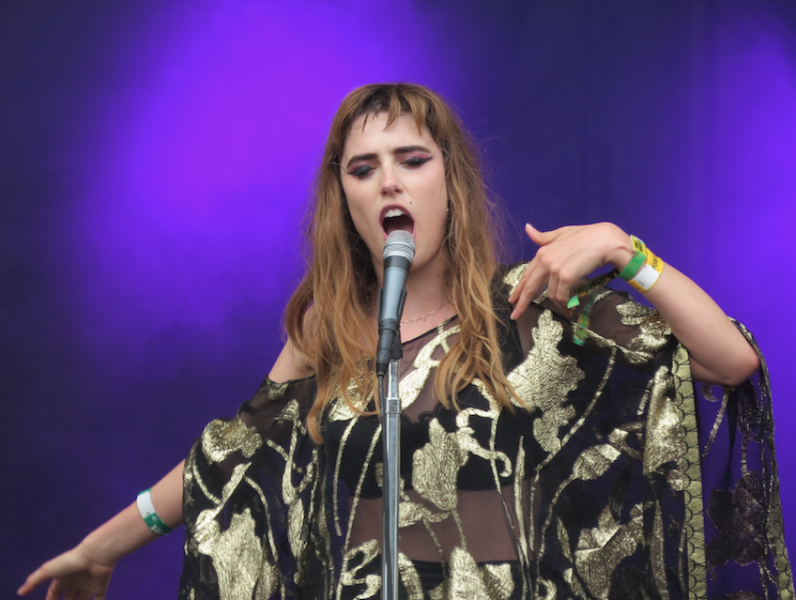 Least Memorable Brit: James Bay
Outside Lands loves the British folk based on the number of artists that hail from the isle. Bay was one of the most highly-anticipated musicians, but he was unfortunately quite mellow. With a day packed with Elton, Smith and more, he just didn't seem to stick out.
Most Likely To Play Their "Obscure" Collection: Mumford & Sons
When one basic person thinks Mumford, he/she thinks "OMG so folksy, so indie, Little Lion Man is soooo inspiring, they're music got me through my last breakup!!!" However, when one Mumford fan thinks of the band, they remember deep cuts like "Where Are You Now" or the delightful love story of Mumford and Carey Mulligan. No Mumford fan really thinks of the songs "Thistle and Weeds" and "Dust Bowl Dance" but that was the music the band was playing, along with some of their hits. It was interesting to say the least.
Most Likely To Make You Think There Is More To Come, But There Isn't: Chet Faker
Faker is a brilliant musician, with his EDM, Alternative, singer-songwriter fusion. We love him. However, his set was vastly underwhelming. Even "Drop the Game" was lacking a certain je ne sais quoi.
Best Band To Stumble Upon: Waters
A native SF band, Waters was amazing. A wonderful component to festivals is walking around and literally hearing music like this. They're truly places of discovery.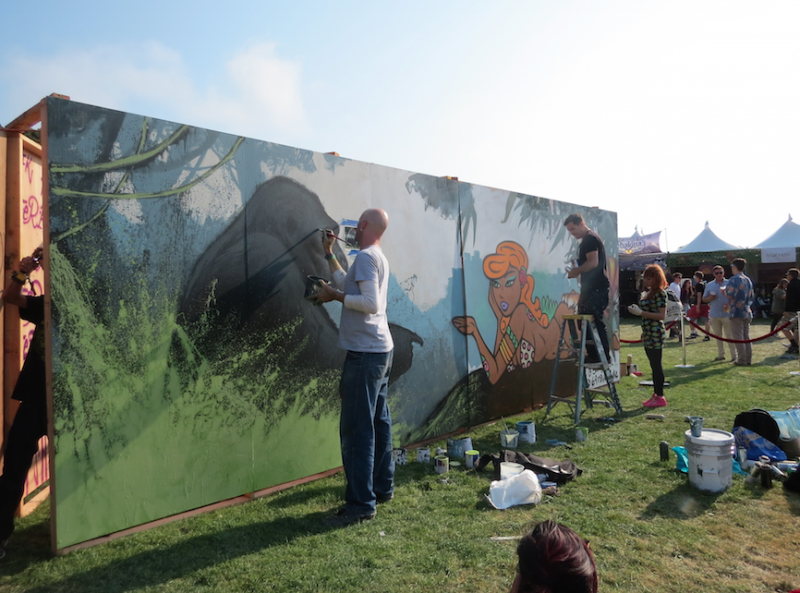 Most Likely To Have You Singing Along: Elton John
Seeing Elton live is certainly a dream for anyone who devotes large amounts of time to music. He is a living legend. To see everyone singing "Candle in the Wind," "Tiny Dancer," "Goodbye Yellow Brick Road," "Benny and the Jets," etc. was breathtaking. The star also discussed how he wants to take time off to spend with his young sons, so this was definitely an immeasurable experience.
Best Setlist: Cold War Kids
CWK are one of the most overlooked bands in the business. With songs like "Miracle Mile," "Audience," "Hang Me Up To Dry" and "First," they've been making hits and constantly touring for about a decade and deserve more praise for the genius musicians they are. Additionally, their concerts also have a fantastic energy where you can't help but dance and sing along.
Most Likely To Make You Sway/Dance/Mellow Boogie: Tame Impala
A rather underrated band in general, Tame Impala is brilliant. Their ethereal, chill vibes and music create an ambiance that genuinely makes you want to hear more.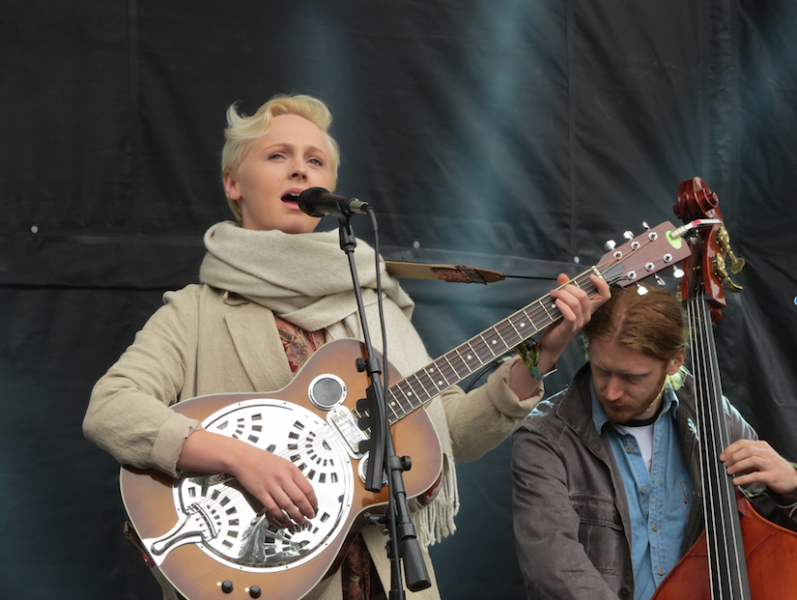 Most Likely To Make You Cry: Laura Marling
The British singer-songwriter's voice cuts like a knife, yet in the kindest way. Marling's first song was "Take the Night Off," an old favourite. Her delicate tone and pure melody coalesced into a voice of reason. She is simply marvelous and a must-see to say the least.
Biggest Hassle: Wine Lands Bison Bucks
While the festival had the great idea of making people put money onto their wristband for wine, it was poorly executed by a confusing process and long lines in the venue. I saw many people wait in line and quickly decide it wasn't worth missing Billy Idol for a glass of Pinot.
See you next year, Ranger Dave.
Reach Music Editor Jillian Morabito here.