Opinion
A New GenHERation: Fueling the Demand for Female Empowerment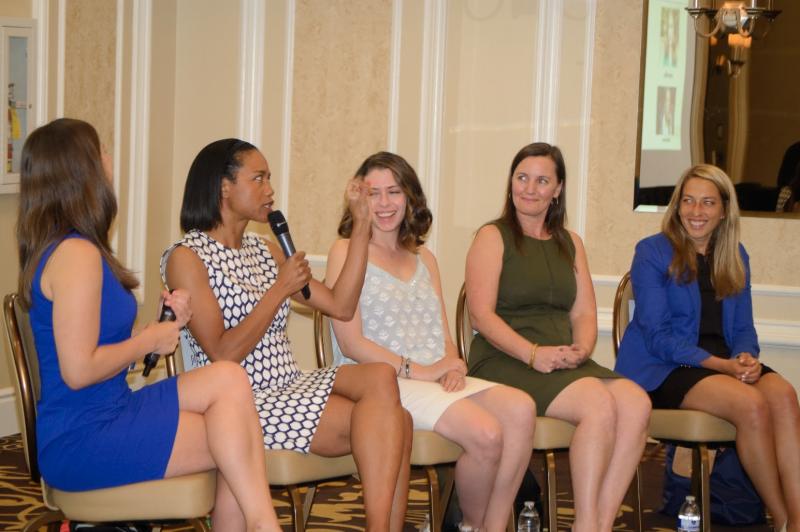 In an unassuming hotel in North Hollywood, a modest group of individuals assembled to spark inspiration in the future female leaders of the professional world. The
Summer Leadership Series 2015
held by
GenHERation
brought together young millennial girls in high school and approaching college with female executives in top industries.
Their goal: to empower girls to develop advocacy campaigns addressing community issues by forging relationships with national corporations and nonprofit organizations.
The evening began with a panel of four distinguished speakers who spoke about their careers in entrepreneurship and charitable work. Recurring throughout the night were themes such as developing passions, sparking social change, thriving under mentorship, and staying true to one's self.
Two of the panelists, Sheera Goren and Lauren Miller, both launched their own non-profit organizations charged with motivating individuals to take social responsibility. Goren's charity, Dinating runs on a one-for-one model where buying a plate of food feeds one family of four for a day. A practicing attorney, Goren developed this organization on the side, fueled by a desire to create social good. As she explains, "You're satiating yourself and your soul at the same time."
Similarly, Miller founded Hilarity for Charity while juggling her career in the entertainment industry. Her interest in fundraising for Alzheimer's care, awareness, and research stems from her family's experience with the disease.
Angela Milano, community engagement leader at Ernst & Young, emphasized aligning your passions with your career, stating, "When you find your purpose, that will help you find your best self." Each panelist's success was attributed to her perseverance and drive to accomplish her individual goals.
Jill Dickerson, Vice President of Programming and Development at the Oprah Winfrey Network declared, "One of the best things in my career is that I refused to believe that I couldn't do something just because there wasn't a job for it." Dickerson's mindset that opportunities will present themselves as long as you continue to deliver results and assert your worth is powerful. Many elite corporations are in fact restructuring their promotional system and other practices to accommodate talented women.
On cultivating success, the women remarked on the value of finding a company with strong females, because such workplaces create a culture that respects gender equality. The women also stressed the necessity of finding a good mentor vested in your professional and personal interests. These female mentors are of crucial importance in the male-dominated workforce, as they are the ones who will help navigate your personal and professional journey, introduce you to their network, and guide you up the ladder. They all found that authentic mentorships come organically from reaching out to women who inspire you. Forbes has some additional tips.
Beyond the panel, the leadership series also included an interactive skill-building activities and the Social Innovation Challenge. The first got the girls working in teams to conceive ideas for an app, giving them an opportunity to practice creativity, collaboration, and pitching. In the latter, girls pitched ideas to receive funding to launch their own socially conscious ventures. The winner of a $500 scholarship was Crystal Sanchez. Her product, Guardian Locket, is a Bluetooth enabled security necklace to prevent sexual assault. These funds will go towards designing a prototype. Sanchez will be attending UC Irvine in the fall and is hoping to implement her innovation on campus and beyond.
The evening concluded with raffle drawings for prizes such as shadowing female executives at companies like Uber, and Marie Claire magazine, and other scholarships for professional development.
Advancing female empowerment is an active duty that our society shares as a whole. As more organizations emerge that support professional women, we can continue to dismantle the system that perpetuates male privilege.
As CEO Katlyn Grasso explains, GenHERation operates on this core philosophy: If you can see it, you can be it. By conducting the Summer Leadership Series in 10 cities across North America, the GenHERation team strives to engage high school and college-bound females in an intimate setting with successful female entrepreneurs. This experience allows these young ladies to be inspired by accomplished executives as well as their fellow cohorts in the audience. Together, this network of professionally minded women is achieving a common goal: shattering the glass ceiling.
Reach Contributor Juliette Lin here.