Entertainment News
MTV Video Music Awards 2015: Are The VMAs Just A D-List Version Of The Grammys?
It seems that every recording artist is after a Grammy.
It's the thing he or she longs for in the music business in order to "make it."
This Sunday, however, the MTV Video Music Awards are getting the spotlight. Between movie and television award shows, there is some animosity. Can the same be said for that coveted Grammy and the VMA "moonman"?
The Grammys have been around since 1958 and they represent a very vast amount of demographics in its viewers and nominees. Songstresses and tenors don evening gowns and tuxedos and give eloquent speeches when they're handed the golden record player. It is the awards ceremony equivalent of a dinner party. Because this award show caters to many different types of viewers, they have to be very specific and general with their themes, language, and performances. A selected group of voters is a part of "The Academy" (which I think gives the whole program a likeness to Big Brother).
Who is this Academy? Why do they get to pick the nominees and winners?
The people attending are just that—attendees. There is a separation between the public and the actual conduction of the awards that I believe is a little archaic. This is 2015. This is a democracy. Politics.
So, because the entire ordeal of the Grammy awards is so high brow, some look at the VMAs and see a cheap knockoff. Those people need to learn a little bit about culture, so I'll help them with that.
Okay, sure, MTV is not what it used to be. Long before "Teen Mom," "Teen Mom 2," and "16 & Pregnant" (does anyone else see a trend here?), there were actual music videos aired almost 24/7. That's where the inspiration for the Video Music Awards came from, and MTV wanted to mark the beginning of an era, using the moon landing as inspiration.
Some might say that since then, MTV has spiraled into trash TV with hardly any music videos in sight. They close their eyes and see Miley Cyrus grinding on Robin Thicke as an endless loop. But I don't think they're seeing the whole picture.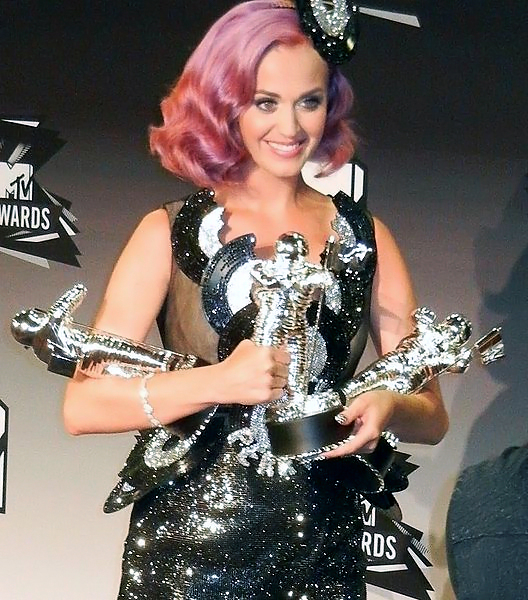 While MTV might stand for Music Television, I think that MTV's broader purpose is to be a symbol of pop culture in America's young adult and teen population. The VMAs keep it
real.
The dress code is more relaxed, and there is more of a party atmosphere to the entire show. In the "high class" world of academies, the VMAs chose the American public as their
voter
s, which I think is awesome. The content that is nominated, let alone performed, is geared towards the twenty-somethings that are actually watching MTV. With a median age of 26.6 for audience members during the
2014 award show
, this makes perfect sense. There is nothing wrong with being socially relevant and applicable to a certain generation—and it's okay to also be more open ended.
I think there is a common misconception that the things college-and-younger people like are somewhat less substantial and therefore have less value than things that the older people of America like. Speaking of this, the median age of audience members that tune into the Grammys was recorded at 46.1, almost double that of the VMAs. They are just catering to completely different audiences, but that doesn't mean that there are boundaries between age groups. It is possible to have your dinner party, and your after party, too.
Both awards shows are special in their own ways, whether that be maintaining a classy tradition, or braving new territory. Whatever your preference, don't be afraid to try something new.
Tune in on Sunday at 7/8 c for the 2015 Video Music Awards hosted by Miley Cyrus.
Reach Staff Reporter Amanda Suarez here.