Entertainment News
MTV Video Music Awards 2015: What Are Our Expectations For Miley Cyrus?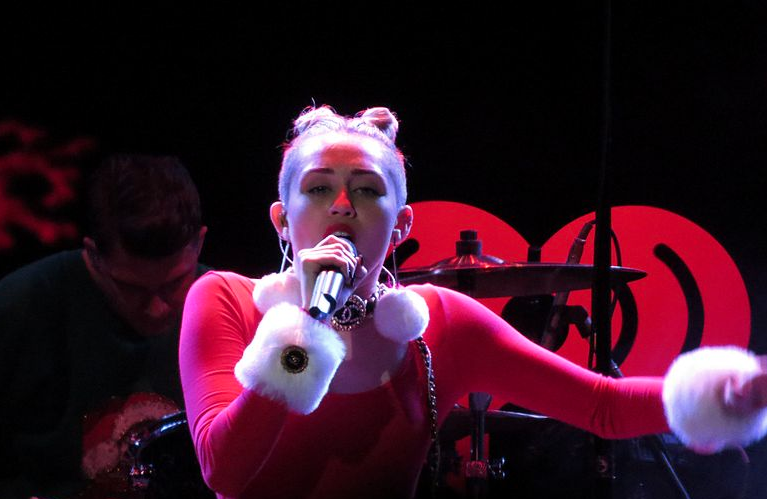 Miley Cyrus will be hosting the MTV Video Music Awards this weekend with fans around the world anticipating how her performance as a host will be. While many viewers are expecting a repeat of her iconic 2013 performance with Robin Thicke, many have confidence that her wild child behavior will be simmering down this weekend.
Over the past few weeks, Miley has truly been cleaning up her image. Not only is she dressing differently, but she is doing her hair differently as opposed to the sporting the rebellious 'do fans can all remember a spitting image of. However, it can be assured that Miley will not leave the VMAs ending without a bang.
Sources at E! News are taking bets on how many times she may be censored for her typical outrageous behavior. Her antics may be far fetched, but her crazy outfits and her wild child persona will be sure to leave fans begging for more Miley. Not only are people putting the pressure on Miley to host a fantastic show, but fans are hoping to see if she will be supporting any causes at the award show this year like she did when she brought a homeless youth as her date.
While most are expecting some more half naked grand gestures, there is no doubt that she may put on a heart-warming show in between acts. She is also assuring viewers that this year's VMAs will be nothing like ever before. Miley has even stated that she has been receiving guidance from Seth Rogen to plan a hilarious show that people will be sure to remember forever.
The VMAs are a big step for Miley's career. The VMAs are essentially in her hands due to an 18% decline in viewers from the past two years. The VMAs are counting on Miley to spice things up in order to reel in more viewers and spread all over social media, even if there is controversy involved.
Viewers are hoping to see some juicy action spice up on camera due to the drama this past summer that occurred between Nicki Minaj, Taylor Swift and Miley Cyrus. The catfight that heated up on Twitter after Nicki Minaj did not get nominated for a VMA. The Twitter war became a pop star battle when Taylor and Miley got involved. Many are hoping that their drama will spike up on-screen and reel viewers into the show.
Only this Sunday will reveal if her performance will be a "Party in the USA" or a "Wrecking Ball."
Reach Staff Reporter Gabriela Fernandez here.