Entertainment News
MTV Video Music Awards 2015: Live Blog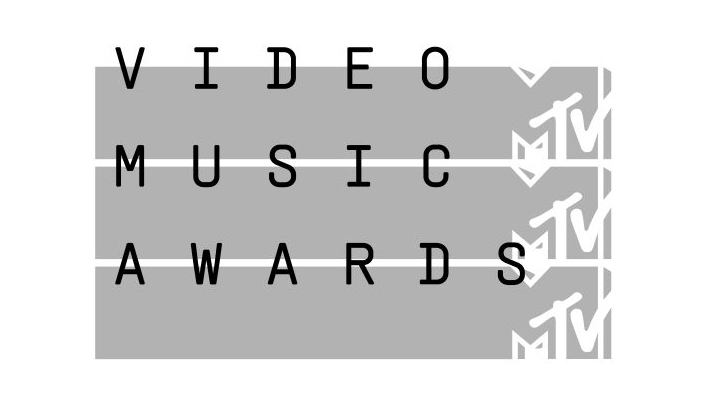 Hello my dearest music lovers and fans. It's your favorite music editor, Jillian, here. I will be keeping you up-to-date with everything VMA-related for the next few hours.
It'll be sassy, but you'll love it.
Stay tuned.
4:18 PST Taylor Swift has arrived. She brought her squad to show everyone that she is way cooler than you every model's BFF.
4:28 MTV Live Stream really has to up the budget. It's more blurry than my first week of freshman year.
4:38 Amber Rose's outfit reminds us of a Billboard.
4:40 This is probably the PR major in me, but wow--there are so many publicists on the red carpet! I propose a pay increase.
4:46 Kelly Osbourne's hair reminds me of a bad night in Vegas.
4:49 Miley Cyrus has arrived and she sorta looks like an X-rated Barbie doll. Excited to see what she'll be up to tonight.
4:55 The internet is ABLAZE for Miley's outfit. Buckle up, folks.
4:57 The outfit now reminds me of Zenon meets 2001 Christina Aguilera.
5:03 Walk the Moon is performing my car radio's least favorite song, "Shut Up and Dance," on the pre-show. Love the band, 73 shades of over that single.
5:13 Can it just start already?!?!
5:20 Vanessa Hudgens looks like she's going to Coachella...even at an award show. Smh.
5:32 Watching a red carpet really makes you want to work on your smize.
5:33 Pharrell just denied a selfie with the woman operating the MTV live stream camera with the flick of his hand. Very unprofessional on both ends and now I hate the song "Happy" even more.
5:36 Between Miley and NIcki Minaj, this year's fashion theme must be who can show the least amount of skin.
5:38 Kimye has arrived and Kanye looks like he just had a root canal and lost his house. Hobo-chic is so last season. Kim is also looking like a low budget version of Khaleesi. A bit disappointed with their outfit choices.
5:40 Someone needs to get this Live Stream host Liza a cough drop. You can never trust a girl with a raspy voice.
5:44 Britney Spears is looking flawless. Honesty, she is making me forget 2007 Brit.
5:47 For a hot second, I thought Justin Bieber was Ellen with his new hair. He is also looking rather slender. Someone get that kid a Big Mac STAT.
5:50 Nick Jonas just performed his new song, "Levels." Wow, that was a straight club song. Grab a mojito.
5:56 Taylor Swift won Best Pop Video for "Blank Space" but da real MVP on this part is the person who casted Sean O'Pry and made us all want him as our Starbucks lover mkay.
6:01: Kylie is looking like the oldest Kardashian with her new hair.
6:17 That awkward moment where you miss the opening performance because the MTV live stream doesn't work. Maybe this is why viewership is down 18%.
6:20 Do do do do do do do do. Best Male Video is "Uptown Funk." Yas.
6:26 Watching Kanye dancing to The Weeknd's performance is everything.
6:29 Seriously, I've never seen Kanye smile this much. HE CAN'T FEEL HIS FACE.
6:33 MTV needed to please the Nicki camp so she won Best Hip-Hop video for "Anaconda." And then she threw shade at MIley. We need to get Nicki a hobby.
6:37 So I guess while my streaming wasn't working, the opening performance was Nicki and Taylor singing "Bad Blood" together in reference to the middle school fight that happened earlier this summer. What a great PR move.
6:47 That Taylor Swift acceptance speech with her director was...weird.
6:52 Basically, I've commited myself to watching Kanye the whole night. He is comedic gold without even trying.
6:55 Demi Lovato is performing "Cool for the Summer" downtown and it's kinda fun. But why did Iggy show up?
7:00 Can one of the presidential canidates run on the platform that Macklemore can never perform again? I'll vote for that.
7:05 So his new hair sucks, but Justin Bieb's performance is enticing. And he's wearing a hat so I'm not distracted by the blonde Kate Gosselin disaster underneath.
7:07 The fact that the Kardashians are in the front row <<<<<
7:10 Wait, why is Biebs crying?? Uh, he's finally reading his social media comments.
7:12 That Big Sean speech doe. He won a VMA with John Legend and Kanye for "One Night Can Change the World."
7:20 What is Miley doing with a pig? This sketch is weird, idk.
7:24 Kylie Jenner just got on stage so cue me being #done.
7:28 Honestly, this backstage MTV camera is unreal. They are making quesadillas backstage! And you can see interns get yelled at.
7:33 This Kanye reel really makes me want to watch "Bound 3."
7:35 Kris Jenner is looking like such a proud pimp in the front row.
7:36 Taylor Swift presenting Kanye the award is honestly far too gimmick-y. Sorry, we don't feel bad for you still girl.
7:36 Also, the fact that he is being honored for fashion as well and he is in a sweatsuit.
7:36 "Power" plays and the crowd claps along as he walks on stage. Kinda empowering.
7:45 ...Kanye is still talking. He's like that dad that you gave one to many beers to at a wedding and how he wants to talk to everyone about his high school football team.
7:46 Kim kringes as Kanye yells expletives.
7:49 Kanye finally leaves the stage after announcing he's running for president. We wonder which party he'll join? What are his thoughts on national heathcare? Middle East? GMO's? Oh dear, he would be more entertaining than Trump.
7:53 Give me whatever Kanye is having, man.
7:53 So Kim would be the first FLOTUS to have a sex tape? God bless America.
8:05 The Pharrell performance was just aiiight.
8:11 Fetty Wap wins Artist to Watch award. Kool.
8:20 Kendrick is not here.
8:22 "Bad Blood" wins Video of the Year. I'm done. I can think of 34903 videos that were better, tbh.
8:27 Wait...so does Miley smoke weed?
8:30 Apparently, Miley has a new album. Okay, now I am officially done. That was a disaster.
Follow Neon Tommy Entertainment on Twitter here.
Reach Music Editor Jillian Morabito here.