Los Angeles and Region
L.A. College Student Prefers Metro Over Car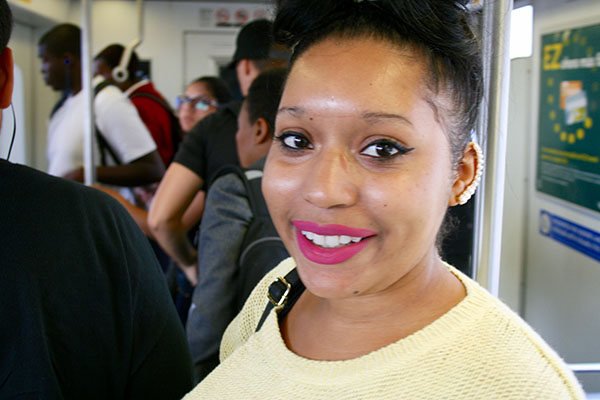 An upbeat pop song becomes barely audible as Giselle Smith daintily removes headphones from her jewelry-laden ears. With a big welcoming smile framed by baby pink lipstick, she reveals exactly who she is: a bold, independent woman in her early 20s whose approachability and comfort in public settings might easily be mistaken for naivety.
Although the Santa Monica College student has lived in Los Angeles her whole life, Smith is not a victim to the preconceived biases often engrained in the minds of the local youth. She enjoys taking public transportation, especially the Metro system, despite the fact that she owns a car and has a license to drive it.
READ MORE: 7 Innovations To Make L.A. Metro Better
"I don't like driving," she explained. "I kind of use [public transportation] for, like, all over—to go to school, to hang out [with friends]—stuff like that."
Commuting to Santa Monica from Long Beach most days to attend both her college classes and her job as a hostess at Border Grill, Smith maintains that taking the train is more enjoyable than driving.
"There's something about [driving] that makes me anxious," she said with a giggle. "And there's so much traffic here—I just don't like it."
However, Smith believes that the public transportation system is not always perfect.
"On the weekends it's kind of slow," she admits. "But the weekdays are pretty good."
Smith's open-minded optimism sets her apart from other Angelinos in her age range. A 2009 survey conducted by the United States Census Bureau reports that over 86 percent of workers over the age of 16 commute in cars, trucks or vans. Smith is part of the slim minority – only five percent of these workers opt for subways or elevated trains for their travels.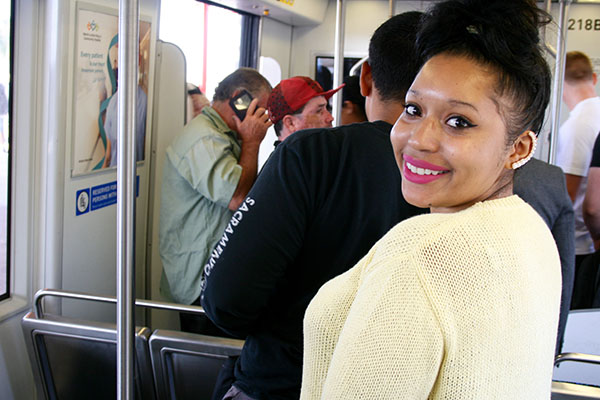 The Marina and the Diamonds fan refuses to let any notion of fear prevent her from dressing eccentrically, from acting kindly toward strangers and from taking public transit at any given hour.
"I recently started taking [the train] at night and it was pretty chill… I got on it one time at midnight and it was, like, a lot of people," Smith said.
With a calm demeanor and the latest hit songs on her iPhone playlist, she happily rides the train with no plans of stopping. Smith enjoys the solace that she finds far away from the car traffic outside her window.
With a friendly smirk and an air of confidence, she stands by her position by insisting that L.A.'s Metro system is "pretty cool."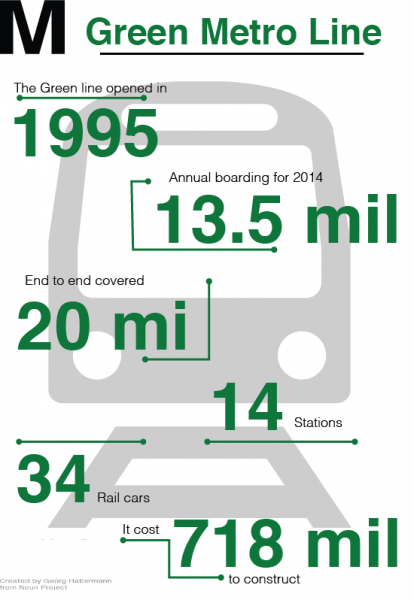 Contact Staff Reporter Madeline White here and follow her on Twitter here.