Opinion
The Weingart Center For The Homeless: A New Type Of Investment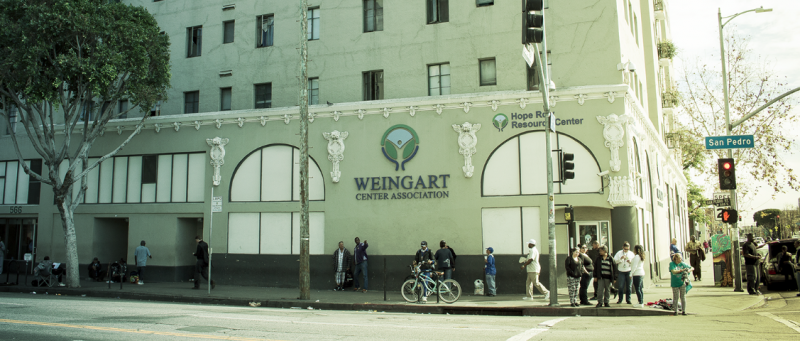 With new restaurants and condominiums rapidly emerging, the streets of Downtown Los Angeles and Venice seem like a model of prosperity. Ironically, however, L.A.'s reputation for having the most pervasive homelessness problem in the nation remains unchanged. Driven largely by the seemingly unbridgeable gap between housing costs and income, the city's homeless population has increased by a whopping 12 percent since 2013.
In order to address this issue, the City of Los Angeles spends an estimated $100 million each year. Recent city reports have shown that over half of the funds go to enforcement, with as much as $87 million being spent on arrests, Skid Row policemen and mental health interventions.
Spending taxpayer dollars on enforcement is acceptable if it is deemed absolutely necessary. But when it comes to the issue of homelessness, there are better options to fund than the repressive measures pursued by city officials.
One of these options is the Weingart Center For The Homeless. Operating in the heart of Skid Row since 1982, the Weingart Center provides services to thousands of homeless individuals each year.
After a recent visit to the Weingart facilities, the center's President and CEO Kevin Murray explained why Weingart is more than just a shelter for homeless people.
"We provide services to homeless people, such as job training, mental health and substance abuse care and counseling. Our real goal is not to just to get them out the streets with a roof over their head, but to self-sufficiency, to having a job, to being a part of society," he said.
Additionally, the services offered at the Weingart Center are tailored to the needs of its diverse target populations.
"We have programs that will fund women, there are programs that fund veterans only, and there are programs that fund ex-convicts or ex-offenders. If you are not ready to go into a full-time program, but you do need shelter, we have some of that, although we don't want that to be our focus," said Murray.
Like many local community-based organizations that provide services to the homeless, the Weingart Center relies heavily on municipal and federal funds to stay open. Nonetheless, with increasing annual costs and unevenly distributed funding for the different programs, the center is seeking to attract private investors with some simple math and reasoning.
"Here's the other thing, for somebody to stay on the streets, you include police input, doctor visits, the EMTs coming out, cleaning up the streets, we estimate that it costs around $35,000 a year for a person to stay on the streets and for roughly a nine-month stay, it costs us around $10,000 to try and house and feed that person and move them into the workforce. No matter how you slice it, it's cheaper for that person to be going through our program than it is for them to be out on the streets," said Murray.
How successful is the Weingart Center in returning homeless people to self-sufficiency? The numbers speak for themselves. In the past year alone, Weingart provided employment assistance to 4,593 homeless individuals and placed nearly 1,000 homeless people into jobs.
Former professional baseball player for the Atlanta Braves, Javier Rivas is one of the many individuals who became homeless and was able to get back on his feet after receiving help from the Weingart Center. In a Reddit AMA, Rivas explained that after suffering an injury, he lost his dream of playing in the MLB and became a real estate agent. However, once the housing bubble hit in 2008, he turned to drugs and lost his family as well. In time, Rivas enrolled in one of the Weingart Center programs and turned his life around.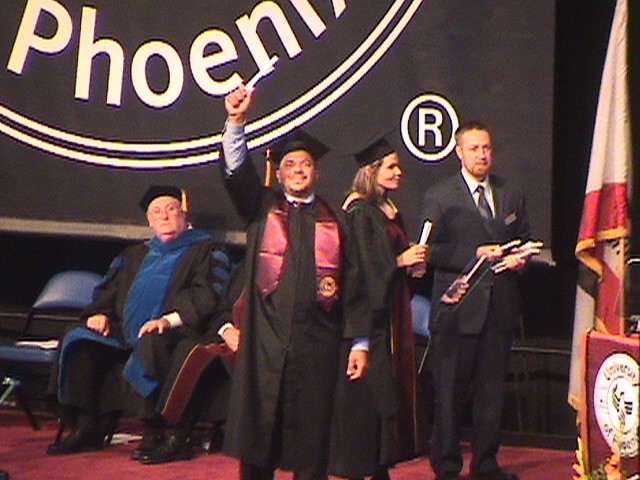 "Mainly, it helped me get a job. And more importantly a career. Weingart is special because it trains to find work that helps you get your life back," said Rivas. Indeed, the Weingart Center offers certification programs in everything from food control to pest control and security.
Recently, Rivas received his Bachelor's degree from the University of Phoenix and is now working at the Weingart Center to help "homeless veterans get back up on their feet." He also has big plans to go back to school and earn his Master's degree, so that he can help even more people.
The Weingart Center is accomplishing its mission of breaking the cycle of homelessness, one person at a time. But its goals don't end there. Murray said that Weingart is looking into new projects that could potentially transform Los Angeles.
"We're trying to build a permanent supportive housing project. Permanent supportive housing is sort of the next step to interim or transitional housing. To put someone in an apartment, but have services still around them to make sure that they have access to governmental help, job training and things like that," he said.
As the Weingart Center for the Homeless evolves, Murray hopes that in the near future the center will expand and begin to combat the homeless problem outside of Skid Row.
"I hope we grow, I hope we get bigger and broader. One of the things I would like to see in the next few years is for us to diversify out of Skid Row and start to deal with homelessness around the county, and maybe even around the state," he said.
The fight to end homelessness will not come easily, particularly if government officials continue to appropriate the majority of taxpayer money on coercive measures rather than supportive organizations like the Weingart Center. Nonetheless, if change is to be expected, individuals should not only support organizations like the Weingart Center, but also work to make them less indispensable in our society.