Nation and World
Can Technology Revolutionize Our Political System?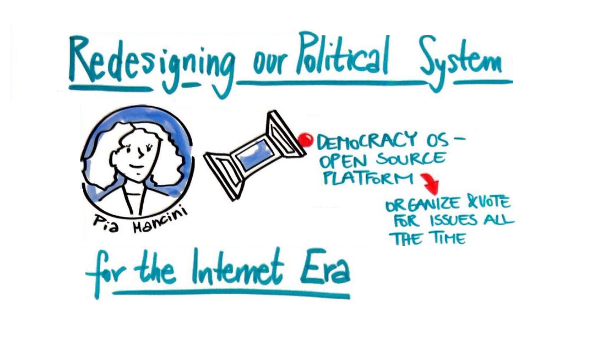 With over 40 percent of the world population connected to the Internet, the rise of digital technology has undoubtedly transformed the private sector. Yet when it comes to the world of politics, not much has changed. Sure, we can now hear from our representatives via social media or instantaneously receive information on issues affecting our communities. But are we truly living under a more representative democratic system?
If you ask Argentine entrepreneur and author Santiago Siri, he'll tell you there's still a lot of work to be done in that area. Realizing the potential the Internet has to revolutionize politics at a global level, Siri helped create DemocracyOS, an open-source website that gives voters a platform to influence government officials.
"DemocracyOS is an application that lets you get informed, debate and vote. It is a mechanism designed to let citizens use the Internet to make democracy more democratic," explained Siri.
Originally, DemocracyOS was conceived to increase civic engagement in Buenos Aires. Siri and his team even founded the Net Party, "a political party in Argentina that has candidates that are committed to always vote in Congress according to what citizens decide on DemocracyOS."
In 2013, the party fell short of gaining a seat in the Buenos Aires city legislature. Nonetheless, it garnered widespread support for its ambitious agenda, so much that residents of Buenos Aires had the opportunity last August to debate and vote on three upcoming bills on DemocracyOS. In turn, city officials agreed to report on the results during their sessions.
Since then, DemocracyOS has spread to other parts of the world.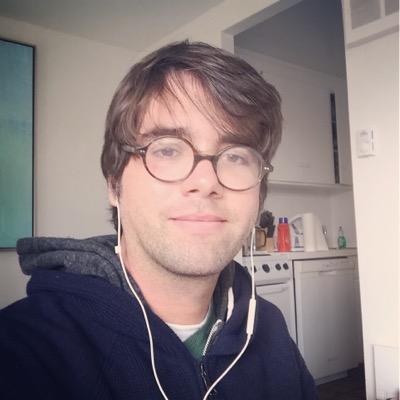 "In Barcelona, a political party that recently won elections used DemocracyOS internally to define its code of ethics. In Tunisia, it was used to
debate the national constitution
in a big national debate. In Hungary, a new party is using it to improve representation," said Siri.
After establishing its headquarters in San Francisco and being backed by Y Combinator as a non-profit, DemocracyOS also managed to reach the United States.
"We started with council members in different cities…council members in New York, San Francisco, Boston and we tried to learn how they were able to engage better with their constituencies, presenting their proposals and getting input from their voters," said Siri.
The international appeal of DemocracyOS comes to no surprise. It is after all, the decade of protest - from the Arab Spring to the Occupy Movement to the #NiUnaMenos protests and the many demonstrations against police brutality in the United States. These are all movements connected by the fact that citizens feel the need to take to the streets in order to be heard.
However, on the other side of all the noise, our democratic systems also suffer from citizen apathy. In the United States, over 40 percent of eligible voters don't even vote during presidential elections. Moreover, during congressional elections, close to 60 percent of eligible voters stay home from the polls. And let's not even mention voter abstention rates at the city level.
Siri specifically acknowledges the apathy that exists within the millennial generation in the U.S.
"The biggest hurdle that we find in the U.S. right now has to do with the disparity [at which] we see millennials engage. They are a very eager and opinionated community on the Internet, but they are also the least likely demographic to go out to vote," he said.
With growing ambitions to revolutionize politics globally, DemocracyOS is also confronted by the massive amount of potential voters that do not have an Internet connection. In Mexico, the Internet has only penetrated to 41 percent of the population. Similarly, an estimated 40 percent of Argentinians have yet to connect to the Internet. If DemocracyOS expects to transform our political systems, the fight to get more people online must become a priority.
The challenges ahead for DemocracyOS are undeniably extensive, to say in the least. But in no way are they impossible to overcome. Once citizens begin to see that an operating system like DemocracyOS can be used to influence their respective political systems, many will want to have their voices be heard. Additionally, the growing trend of the Internet will help DemocracyOS become a much more inclusive application.
For now, Siri told me that the team is focused on what they can control.
"We are trying to put into our technology the right set of ingredients to make sure that the tool is able to make the best decisions and to reach the best level of consensus among all the decision makers. We're exploring new ways that software can improve democracy," he said.
More importantly, however, DemocracyOS is looking to further their reach.
"The biggest challenge for us is to keep growing… We want to keep our organization in an international way because we believe that these types of civic technologies have an incredible potential of impacting at the global stage, rather than just locally," said Siri.
Reach Contributor Marina Peña here, or follow her on Twitter.