Music
Young Versus Trump: More Than Politics

This story is part of a continuing series on the cultural impact of the 2016 Presidential Election.
Last week, Donald Trump announced his presidential candidacy, running for the Republican seat. Once you stop laughing, you will realize that one person isn't—Neil Young.
Now, Young has a history of not exactly being the most joyful of people. However, when Trump announced his run, he used Young's song "Rockin' in the Free World" supposedly without his permission (although the billionaire's camp denies this). Another fun fact, Young approached Trump a number of years ago actually asking him to invest in his company, Pono. But that's beside the point.
The result of Trump using the track was the furious singer childishly allowing Trump's rival, Bernie Sanders, to then use it in his campaign.
So there you have it. A notoriously grouchy hippie was angered by a staunch, egotistical businessman taking his intellectual property—this doesn't come as any shock. No one ever said musicians and politicians were the most mature of folk.
READ MORE: To Taylor, Love Reality
However, this has caused other issues to spawn.
First off, Young is Canadian, meaning he has no place in an American election. While it is optimistic to take an outsider's perspective, ultimately it doesn't matter. Last time I checked, just about every celebrity in Hollywood (except those like Jon Voight and Vince Vaughn) support the Democratic Party so we just have to stop being surprised when celebrities and Conservatives don't exactly go together like peanut butter and jelly.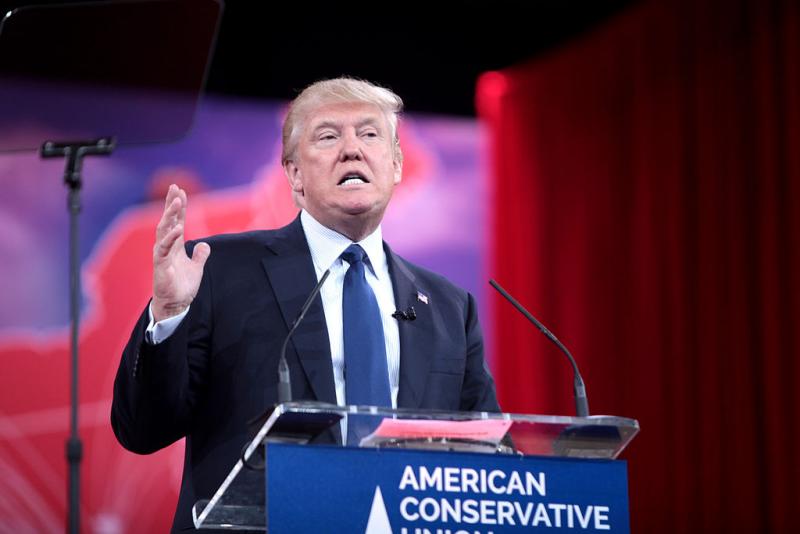 Furthermore, the actual song "Rockin' in the Free World" is actually
critical
of the Republican party, particularly George H. W. Bush. Therefore, why would Trump want to use this song in the first place?
Next, when it comes to the rights of songs—who has the last word? Ultimately, it comes down to copyright. While it is technically only illegal for a campaign to illegally use a song in a video (sync license), there are still issues with using it in person as well. For example, using an artist's song without permission (of publishers, songwriters and record companies) may violate the Right of Publicity, Lanham Act and False Endorsement copyright clause. ASCAP, the leading music performing right organization, states all of these, and more issues may be associated with use in a political campaign.
This is not the first campaign controversy that has happened with well-known artists. Turns out, the illegal use of copyrighted music in a political campaign occurs more times than you would think (such as with the Silversun Pickups, Heart, etc). This begs the question: how are these people running for a political office when they don't understand one of the most basic copyright laws?
READ MORE: Apple Music And What It Means For The Industry
Furthermore, it's the nature and work of the song. Just like with movies, art, and books, when creative material is made, it is usually for a purpose. The owner's coveted product should not be used if the purpose or cause does not align with his or her "vision" for the work—fair and simple. This is why we have licenses. Of course, this cannot last for forever, which is why the United States has a little something called public domain (but don't ask Disney about this).
The issue being raised here delves far deeper than politics or copyright law—it reflects American idealism. Should we, as citizens, be free to use anything we so please? Some say no, some say yes. However, is it guaranteed in our rights that we have protection over our intellectual property? The answer should always be yes.
Nowadays, people sue over everything. However, for the purpose of using one's original work, there are clear rights that every American has and granting the permission to protect his or her work is one of them.
Though Young isn't American, his product is still being used and licensed in this country. Therefore, in complying with precedents, it is up to America to uphold the rights of property when the use corresponds to this nation.
It doesn't matter if it's Neil Young, Donald Trump, Taylor Swift, Bob Marley, etc. It also doesn't matter if you're Republican, Democrat, Independent, Green, etc. As humans, we are all naturally creative people and from this creativity flourishes products unique to each individual person. Violating permissions of use are disrespectful and harm a fundamental freedom of this country.
Trump disregarded a right of a country he is running to lead.
You may now proceed to keep laughing.
Reach Music Editor Jillian Morabito here.