Music
Why Van Morrison Is The Most Underrated Musician Of Our Time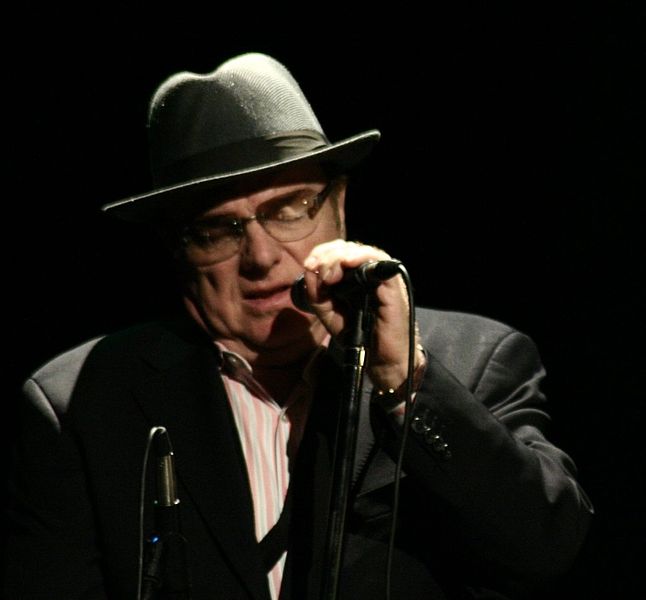 If you ask anyone his or her largest musical influence, most people will respond with clichés The Beatles, Beyoncé, Bob Dylan, Michael Jackson, Aretha Franklin, etc. And yes, these are some of the best artists the world has ever seen.
However, perhaps sometimes we refer to them as the "best" simply because everyone else does. The more fame they gain, the more credit they receive.
For example, the person with the most Grammy Awards is Sir George Solti. Who? I know, I didn't know Solti either. However, the composer conducted the illustrious Chicago Symphony Orchestra for over twenty years and is one of the most heralded names in classical music.
Therefore, does illusive fame equate to greatness?
The perfect example of talent out shadowing popularity is Northern Irish musician Van Morrison.
READ MORE: How Tori Kelly Compares To Taylor Swift, Sia And Other Modern Day Singers
Belfast born and bred, Morrison began performing and touring at the age of 13. He soon formed a band called Them, shooting to early fame in the UK. Once he broke away as a solo performer, he arduously trekked through a career in music that has lasted almost fifty years.
Morrison is an innovator who combines blues, gospel, rock and Celtic influences into one complete package. It's very easy to name musicians that have mastered these—Bob Dylan, Elton John, Sam Cooke etc. However, none have done it quite like Morrison with a raspy voice, tattered guitar chords and Irish additives.
The pure lyricism that Morrison authors is something unparalleled. Without using a plethora of writers or saturated production, he masterfully creates music that tells a story and exudes feelings, no matter how deep or how personal. Often, it sounds as if he is writing down what most of us feel inside, unable to put in into words.
For example, take the song "Orangefield," named after a seedy part of Northern Ireland. However, the way the place is described in the song, one would think it was an illustrious place akin to heaven. Morrison writes it like such because he believes his love makes this wretched place magnificent just by being there.
Another noteworthy track is "These Are The Days" in which the theme of life exudes: "These are the days, the time is now/There is no past, there's only future/There's only here, there's only now."
The lyricism does not end there; take the parable told in "The Lion This Time" or lesson learned in "Philosopher's Stone." "Someone Like You" and "Steal My Heart Away" make us feel what true love is, while "I Need Your Kind Of Loving" and "Hungry For Your Love" make us feel what it's like to lose it. Even hearing Morrison sing "And in my soul I want to feel the beauty of the days gone by" on the track "Beauty of the Days Gone By" stirs an emotion for the passion of life. With so many themes, and compared to what is on the radio today, it's safe to say that he is one of the best songwriters of this generation.
Morrison has perhaps also recorded some of the best collaborations of the decade—Tom Jones, John Lee Hooker, Bob Dylan, even his own daughter. This year, the singer-songwriter recorded an album based solely off of duets from his catalogue; musicians include Joss Stone, Michael Bublé and Natalie Cole.
Besides releasing a plethora of live albums, Morrison has also been featured in an insurmountable amount of movies. From rom-coms "Nine Months" and "Bridget Jones Diary" to dramas such as "The Outsiders "and The Departed," it is not rare to find one of his tracks featured in a movie. In fact, there is a whole CD compilation entitled "Van Morrison at the Movies-Soundtrack Hits" just to show how often his music has been used.
Many musicians, such as Michael Bublé, Bob Seger, Elton John, Bruce Springsteen, and Bono cite Morrison as their influence. When you have some of the greatest musicians of our time using your music to help make their own, you know you're doing something right.
This week, Queen Elizabeth II knighted Morrison. Joining the likes of Steven Spielberg and Helen Mirren, Morrison sets himself apart as the soulful musician that forever left his mark on Northern Ireland and music today.
So if you're just beginning with Van Morrison, start with the hits—"Someone Like You," "Have I Told You Lately" and "Wild Night." Next, transition to deeper cuts—"Tupelo Honey," "Carrying a Torch" and "Philosopher's Stone." If you're feeling really crazy, try some "Inarticulate Speech of the Heart" or "Avalon of the Heart."
Morrison is just one example of a severely underrated musician. With so much music being released every single day, it is very hard to keep track of it all. However, it is very important to keep your eyes and ears open so as to not miss an opportunity to discover bliss in the form of a song.
Reach Music Editor Jillian Morabito here.