Film and TV
Rethink Movies By Trying Out The Bechdel Test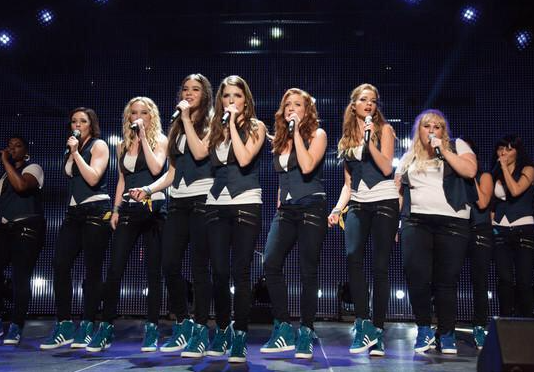 We've all seen a movie (most likely a chick flick) that has two female characters, but have you ever paid close attention to what they discuss?
Majority of the time, it's about men. Sure, some of these chick flicks may be good films, but a good film doesn't mean the script is all about men.
The Bechdel Test includes the following criteria: two women, the two women must converse with one another and not about men.
Girl-empowering films and the Bechdel Test tend to go hand in hand. "Pitch Perfect" (2012) and this year's sequel pass the test. We have a mostly-female cast (not to mention the female writer, producer and director) who focus on searching for the self and music while juggling college life. There's some romantic sub-plots, but a perfect balance to make the film pass the test and still make it a chick's movie (but also enjoyable for everyone).
Here's an action filled comedy with a great cast and it passes the test: "Zombieland." Emma Stone and Abigail Breslin's characters are referred to as sisters though they aren't. With a zombie apocalypse, they choose to stick together and protect one another. Their conversations are about taking care of each other and to trust no one else.
READ MORE: 'A Series Of Unfortunate Events' Coming To Netflix As A Show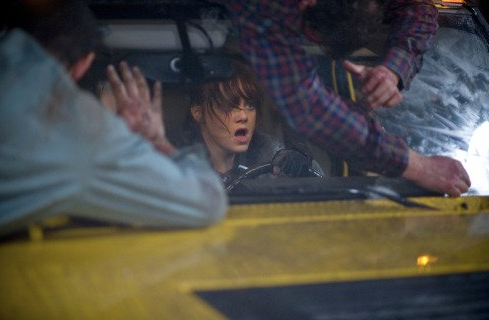 "
Ferris Bueller's Day Off
" is all about Ferris his best friend Cameron and his girlfriend Sloane, but his sister and mother share a conversations that aren't all about Ferris or Charlie Sheen's character. The mother and daughter characters share a conversation about the arrest on their way home.
Movies that don't pass the test surprisingly include the "Harry Potter" films. The main female character is Herione and her conversations with other girls including Ginny are not on camera. Although her two best friends are boys and the films don't pass the test, the films still work because they don't have too much dialogue about issues between boys and girls. Other problems are being discussed (poor Harry).
It's a man's world in Hollywood (and in many other places), but voices fighting it are being heard. Let's not forget this year's Academy Awards, where many of the speeches by women winners called for social change, including Patricia Arquette's speech for gender equality.
It's a little challenging to rewatch movies and notice how many actually pass the test, but try it— take the challenge.
Reach TV Editor Tanya Mardirossian here. Follow her on Twitter.