Film and TV
A Look At Transgenders In Film And Television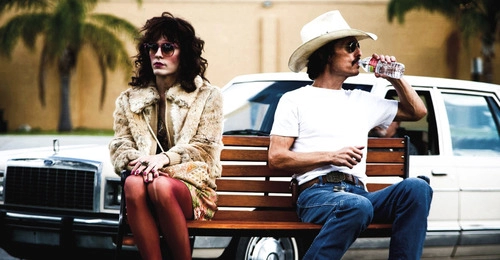 It's certainly nothing new that the LGBT community is having a big moment right now, especially now that Caitlyn Jenner has made her fantastic debut on Vanity Fair. It seems that as the world is becoming more progressive, the entertainment industry has been following right along.
For a while, gay and lesbian characters have been making their marks on televisions and movie screens, and they have quickly become part of the norm. However, transgender characters have experienced less recognition, until now.
We are now seeing a growing amount of transgender characters on our screens.
READ MORE: 7 Things We Learned From Caitlyn Jenner's Vanity Fair Sneak Peek
Jared Leto won an Academy Award for his performance of a transgender woman in "Dallas Buyers Club" and Eddie Redmayne plays a transitioning man in the upcoming film "The Danish Girl," which is an adaptation of David Ebershoff's novel about the first man to undergo gender-reassignment surgery. Elle Fanning's new film "Three Generations" centers on a family that is coping with their transitioning son.
In television, we have the Amazon series "Transparent," a show about a Los Angeles family in the midst of the middle-aged father announcing that he is transitioning to live as a woman. Most notably, Laverne Cox of "Orange is the New Black" is making waves in the industry as a transgender actress and activist.
The transgender narrative is now moving into the mainstream. Not only with film and television, but also in reality. Caitlyn Jenner's announcement has created quite the buzz and feedback within the entertainment industry.
What does this mean for the industry as we know it? As films like "The Kids are All Right" and "Milk" have addressed the gay and lesbian communities and families in the world, the film and television industries are now looking at the lives of transgenders. With narratives such as these, Hollywood covers goes into uncharted territory and opens the minds of viewers everywhere. Soon enough, these stories will no longer be part of the "new normal," but just normal.
Reach Film Editor Dale Chong here. Follow her on Twitter here.