Los Angeles
Inglewood's Lawsuit Against Gadfly Smells Like Censorship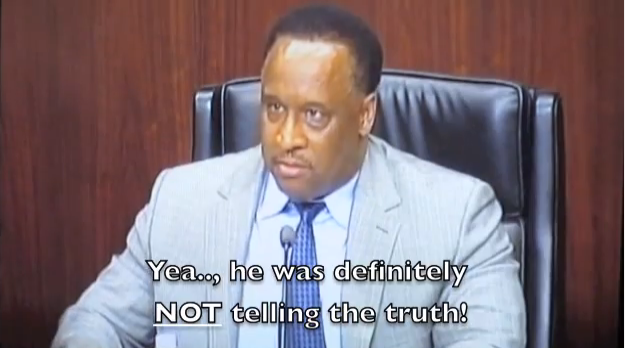 The city of Inglewood is suing a longtime critic of the mayor and city officials, alleging he violated copyright law by using footage of council meetings in videos blasting them for abusing their power.
Joseph Teixeira, who calls himself Inglewood's Watchdog, is being represented pro bono by a defense team led by First Amendment specialist Tom Burke, a lawyer in Davis Wright Tremaine's office in San Francisco.
"The city's lawsuit is an obvious effort to silence him and censor his speech," said Dan Laidman, a member of the defense team, who called Teixeira's videos a "classic exercise of First Amendment rights, classic citizen participation."
READ MORE: Inglewood City Council Approves NFL Stadium
First Amendment legal observers say it is the first time a California public entity has resorted to these legal tactics in trying to shut down a critic.
"There's no such authority that lets a city copyright videos of its City Council meetings and for good reason," Laidman said.
Teixeira posts political commentary videos on YouTube under the moniker Dehol Truth, accusing Inglewood Mayor James T. Butts Jr. and other city officials of hypocrisy, fraud and overall irresponsible governance. The six videos listed in the case, which span from 2010 to 2014, incorporate footage from council meetings with data from other sources as well as commentary that is both narrated and superimposed over the video clips.
Inglewood Mayor Butts Jr. is called out as a liar in Joseph Teixeira YouTube video "Mayor James Butts Lies About Being a Hypocrite."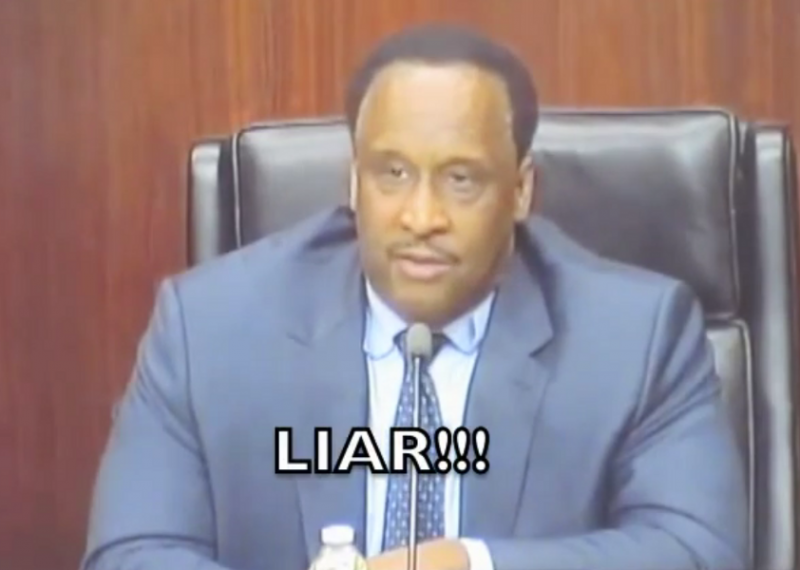 The city's lawsuit and Teixeira's motion to dismiss the case are scheduled to be heard at 10 a.m. June 22 in the Los Angeles Superior Court.
The suit, filed in March, alleges the city currently owns "exclusive rights to reproduce the copyrighted works and to distribute the copyrighted works to the public," and that city officials "continue to suffer irreparable harm and damages." The city seeks compensation for legal fees and unspecified damages.
In court papers, city officials also noted they provide residents with unfettered views of council meeting videos upon request and sell copies of the recordings.
The suit alleges that Teixeira violated the city's rights to "get attention, generate income and avoid having to create [his] own legitimate videos."
In response, Teixeira's defense team filed a motion to dismiss the suit in mid-April, citing two main issues within the city's complaint. First, that the city can't hold copyrights on the videos as a matter of law, and second, even if the footage was copyrighted, the videos in question would still be protected under the fair use doctrine.
For Inglewood to hold copyrights on videos of their city council meetings would go against several California state laws that are all "designed to maximize access to public records," Laidman said.
READ MORE: South L.A. Residents Continue To Demand Change Nearly 50 Years After Watts Riots
The Brown Act guarantees the public's right to attend and participate in meetings of local legislative bodies and makes any audio or video recordings of such meetings subject to the California Public Records Act.
Both CPRA and the Brown Act require that videos be made available to the public for free viewing on city equipment, and that if copies are sold, the charge cannot be greater than the "direct costs of duplication."
Further, the California State Constitution maintains that "A statute, court rule, or other authority…shall be broadly construed if it furthers the people's right of access, and narrowly construed if it limits the right of access."
"Where California wants a government entity to be able to copyright, the law says so explicitly," Laidman said, listing California's Education Code and Health and Safety code of examples where this is so. "There's no such law here."
The defense also argues that Teixeira's "highly transformative videos" were filled so sharply with personal opinion that the videos cannot substitute for the city's own unvarnished recordings of its public meetings.
"The videos here are quintessential examples of what's protected under fair use," Laidman said.
The Copyright Act outlines four categories that determine fair use: the nature of the copyrighted material, the purpose and character in its use, the amount of copyrighted material in relation to the whole product and the use's effect on the market for the copyrighted material. The videos, which use short clips of meeting footage and transforms them with narration to serve the clear purpose of political commentary, qualify for fair use protection under all four categories, Laidman said.
"There's unanimous case law that supports this type of work as fair use," said Laidman, who listed dozens of such cases in his motion for dismissal.
Teixeira's defense further notes that "with no conceivable economic harm" made to the city, the entire suit appears to have been filed because the city found Teixeira's criticism offensive. As a result, the defense is arguing for the suit to be "dismissed with prejudice," meaning the suit couldn't be filed again.
The defense isn't alone in this sentiment; Executive Director Peter Scheer of the First Amendment Coalition also questions the city's tactics.
"I'm absolutely stunned that any city would actually spend scarce public dollars on this kind of undertaking," Scheer said. "They're wasting the money on an attempt to censor public criticism."
Although most cities have begun publicizing their weekly meetings through videos uploaded to YouTube, Scheer has never heard of any city filing similar copyright infringement lawsuits against their own residents.
"Even if the city does have a copyright of the videos, the First Amendment limits what the city may do with its copyrights, and what it clearly may not do under the First Amendment is use its copyrights to censor critical commentary," Scheer said.
READ MORE: South L.A. Artists Can't Afford The Mural Ordinance
However, when it comes to how this case may settle, Scheer points out that the matter depends on if the case raises any substantial legal questions, or if it just presents an argument that is completely frivolous.
"The answer is, it is not completely frivolous [and] that is because there is some uncertainty about whether or not these materials may be copyrighted," Scheer said.
If the city does hold the copyrights to the videos, then a second question arises about whether those rights would extend to suspending the use of the videos, the way Inglewood is attempting to do to Teixeira and his videos.
"The First Amendment, in fact, says your rights under Copyright Law do not trump fundamental First Amendment rights of citizens to criticize the policies and practices of their government," Scheer said.
Inglewood isn't saying much. Joanna M. Esty, the attorney representing Inglewood, did not respond to requests for comment, nor did Inglewood's city attorney. Inglewood's mayor, manager and assistant city manager all declined to comment.
Laidman said early dismissal in these kinds of cases is crucial because in many free speech cases, just the threat of litigation is enough to silence the critic.
"The stress and burden of defending against a lawsuit can discourage someone from speaking out and defending their First Amendment rights," Laidman said. "We don't want a chilling effect on political commentary."
Reach News Editor Celeste Alvarez here or follow her on Twitter here.
Reach News Editor Sara Tiano here or follow her on Twitter here.