Music
'How Big, How Blue, How Beautiful' By Florence + The Machine: Album Review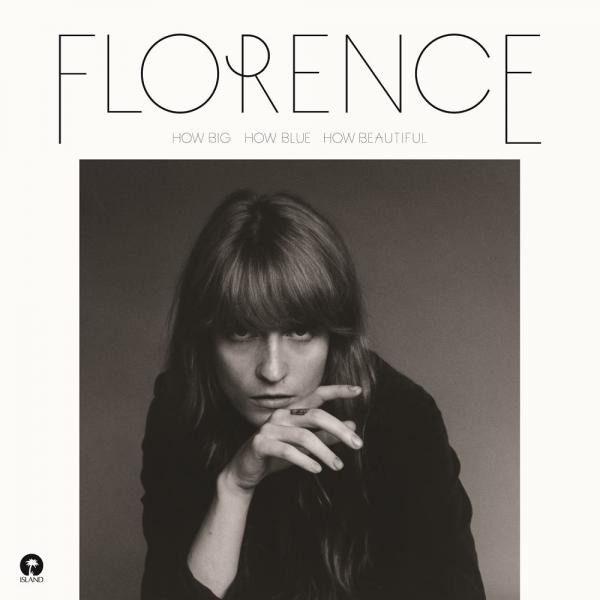 The last time Florence + the Machine released an album, Kimye was Kim and Kanye, selfie sticks were your own hands and Miley had not yet unleashed her wrecking ball.
My, how far we have come.
To put it lightly, lead singer Florence Welch & co. have made us wait far too long for a new album. But alas, the moment has finally arrived.
For such a highly anticipated album, the stakes are massive. After listening to "How Big, How Blue, How Beautiful," the band's third record, expectations have been blown away.
Safe to say, Florence + the Machine's "baby" is the best album of 2015 (thus far).
READ MORE: The Maccabees Talk Touring With Mumford And Sons And Their Forthcoming Record
"How Big" begins with the track, "Ship to Wreck." The opening lyrics, "Don't touch the sleeping pills, they mess with my head" certainly sets the tone for the album, one that was inspired by Welch's destructive relationship and alcohol abuse. In essence, her life was a "Ship to Wreck."
The next song, the first single released off the album, is "What Kind Of Man." Florence + the Machine has some pretty vindictive songs ("Seven Devils," "Kiss With A Fist"), but this track takes the cake by far. We may never know what kind of man left Florence in such a damaged state, but we can certainly feel it as the drum beats rip through the chorus. The best song on the album, the music video certainly says it all.
"How Big, How Blue, How Beautiful," the title track, is worth noting because of the gorgeous melodic arrangements of guitars, violins, drums and trumpets. It's not the most impressive track that the band has released, but it certainly showcases their musical maturity.
"Queen of Peace" is a wonderful metaphor for someone that is always trying to make a relationship work. Eventually, this "Queen" is forced to give up on the quest and, "All that's left is hurt." Well, hurt and a great song to drive to at sunset with it's enchanting echoes.
If there's one thing we know about Florence, it's that she loves her religious metaphors. At first, the track "Various Storms & Saints" sounds like one that you would hear while quickly walking by an unknown artist's tent at Coachella. It screams "generic song off said alternative album." However, if you listen to the lyrics, you will realize how deeply personal this song is. It's about "teaching yourself to be free" and letting go of attachments in order to move forward with your life. With Welch's ethereal vocals, this falls nothing short of brilliant.
READ MORE: How Tori Kelly Compares To Taylor Swift, Sia And Other Modern Day Singers
"Delilah" is one of the more upbeat tracks off the album. No longer is Delilah in New York City, this song was instead inspired by the biblical tale of Samson and Delilah. Welch sings "I'm gonna be free and I'm gonna be fine." Absolutely, Florence. Absolutely.
"Long & Lost" shows a different side of Welch—vocally, that is. It's not as majestic as usual; Welch sounds almost timid as she longs about being lost after love. Though not the best track on the album, it's still a great effort (especially when compared to Top 40).
A standout of "How Big" is "Caught." It's very much the style of the band, yet the song maintains a separate, original identity from the rest. It's commanding; it's personal. The dominating, ethereal vocals Florence belts so well clearly stand above the rest of popular music today.
One simply cannot speak of masterful songs without mentioning "Third Eye." It has a certain "Lungs" playfulness, with the bite of "Drumming Song," combined with those seeping metaphors the band knows too well.
"St. Jude" is the most heart wrenching single off "How Big." Named for the "patron saint of lost causes," this track is laced with divine melodies and meticulous lyrics. The theme of the entire song is that sometimes you encounter a hopelessness feeling that not even calling upon St. Jude can help. "Mother" then concludes the album.
Surprisingly, one of the essential songs, "Make Up Your Mind," is only included as a bonus track. Welch sings one of the best refrains: "Make up your mind/Let me live or let me love you/While you've been saving your neck/I've been breaking mine for you." With a beat that entices you (and your hips), "Make Up Your Mind" will be a favorite sing-a-long in no time.
More cohesive than 2009's "Lungs" and less abstract than 2011's "Ceremonials," "How Big" certainly encompasses years of hard work by Florence + the Machine. Riddled with musings of heartbreak and wisdom, the album in its essence is pure—unfiltered by the bad blood of music out there today.
Oftentimes, "How Big" feels so personal, like you unearthed a copy of Welch's diary.
It's no secret that the band's music has been inspired by Welch's personal life. "Lungs" was carefree; it flowed along with the feeling of falling in love. "Ceremonials" was a bit darker; it dealt with themes of uneasiness and the perils of needing her significant other. However, on "How Big, How Blue, How Beautiful," our goddess has finally shed her inhibitions and let her lover go. And because of this clear musical (and lyrical) metamorphosis, we are proud.
The big vocals, blue lyrics and beautiful result make this album one for the ages.
Buy "How Big, How Blue, How Beautiful" here.
Reach Staff Reporter Jillian Morabito here.