Los Angeles and Region
Gov. Brown: Drought Should Be Catalyst For A More Sustainable California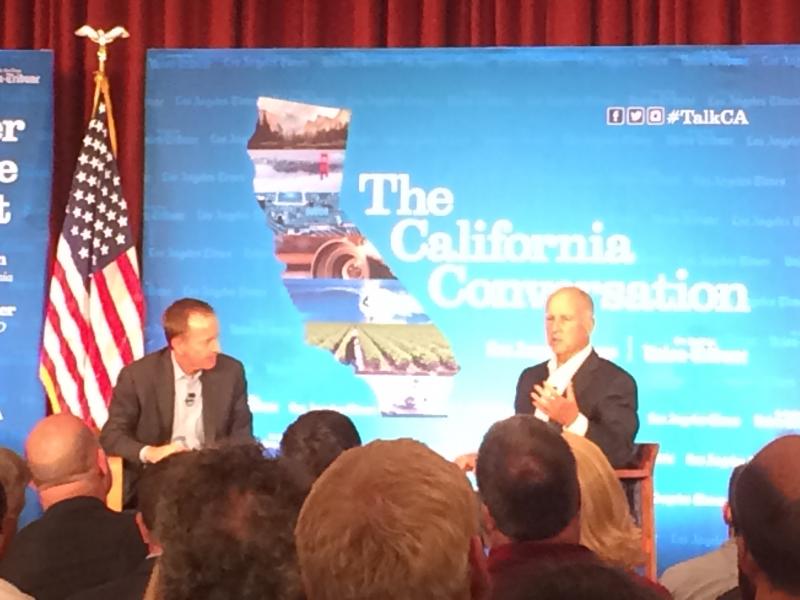 California Gov. Jerry Brown said the state can continue to flourish and grow despite the historically bad drought that's plagued it for years, but that its success will hinge on residents becoming more environmentally friendly.
"There are certain laws of nature that you don't change," Brown said. "As we put more people with more impact on this constant natural environment, we run up against some of those."
Brown said Californians should look at the recently mandated 25 percent water cuts as a new lifestyle rather than a temporary belt-tightening. He also talked about reducing dependence on cars as a key step in working toward a more sustainable California. Brown recently issued an executive order with the goal of cutting petroleum use by 50 percent in the next 15 years. The same plan aims to increase the use renewable energy fuel to 50 percent of the state's needs.
READ MORE: California Receives First Mandatory Water Restrictions
"These things can be done," he said, citing the state's success in switching to nearly 25 percent renewable energy since 2010. "We just need to direct our attention to it. We have to invest the capital and human power."
Speaking at USC for the inaugural run of The California Conversation, a series of discussions on the state's biggest issues, Brown fielded questions from Austin Beutner, publisher of both the Los Angeles Times and the San Diego Union Tribune.
Beutner asked Brown if Californians needed a "new paradigm" on living in the state in light of dwindling resources. Brown countered that people don't need to change their lives entirely; rather, they need to gain a "deeper insight" into the constraints of the problem.
"We have to find a more elegant way of interacting with material things," the four-term governor said. "We have to use them with extreme sensitivity."
READ MORE: Water Use Reductions Call For Change At USC
Brown heavily stressed the need for more "sophisticated" technology that services the needs of the human population without threatening the natural ecosystems that California's environment has supported since long before the first human settler showed up. He touted his Bay Delta Conservation Plan as an example of just that.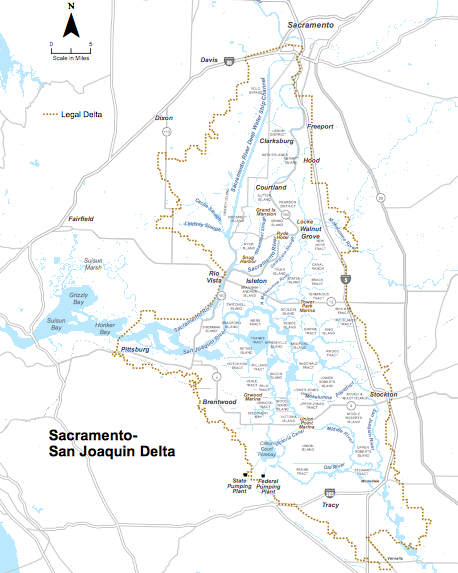 The BDCP aims to repair habitat and wildlife damage in the Sacramento-San Joaquin River Delta, an estuary that provides water to 25 million Californians. The $16-billion plan would "modernize aging infrastructure" that is "ill-equipped to withstand sea-level rise and earthquakes." Brown emphasized that the changes allow the salmon, smelt and other native species of the delta to flourish once more. Funding the plan would
add about $5 per month to the water bills
for households serviced by the delta, according to the BDCP website.
"It's going to cost a lot of money, and you're going to see it in your water bill," Brown said, not only of the BDCP but of the various solutions trying to combat the effects of the drought, such as a billion-dollar desalinization plant in Carlsbad (also expected to bump bills by $5-7).
Toward the end of the discussion, Beutner read a couple questions submitted by readers. One questioned Brown's unrelenting desire to bring a Bullet Train to California, suggesting the money should be spent addressing water, the more vital issue.
"Without any water in our state, not very many people will be staying there, let alone traveling through it," the reader pointed out in the question.
Brown countered that focusing on just one resource won't build a sustainable California, but that many measures need to be taken in concert. He argued that the Bullet Train would run on electricity, which is renewable, and would thus benefit the environment by reducing Californians' dependence on car and air travel.
Brown said the fact that the drought has become such a big conversation is an important step in the right direction. He called the shift in public concern from the economy to the environment a "milestone."
"The drought is just a tiny, tiny foretaste of what's to come and that's why we have to make use of this to respond in a very thoughtful way," Brown predicted. "I think this a great opportunity for science, government and business to pull together and develop some good, thought-out responses."
Reach Senior News Editor Sara Tiano here. Follow her on Twitter here.