Film and TV
Film Review: 'In The Treetops'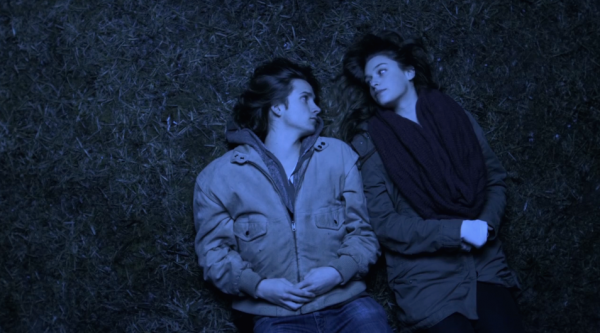 "Driving all night, packed in one car, five high school friends avoid their final destination - home."
There's something about escaping the confusion of not knowing where to go or what to do before returning to the life you ran from, if only for a moment. Matthew Brown's "In the Treetops" captures that all to familiar feeling of being alone, together. Taking place in a single night with documentary style realism, the film embodies the charming nostalgia of rebellious youth. "In the Treetops" has a narrative as raw as you can get, finding the a very human story of ordinary high school adventures.
The story focuses on four friends, William, Alissa, Gary and Eric, who pack into a car without any expectations. Fate pulls in Alexa, William's long-time and well-known crush, who brings a new dynamic to the group. Suddenly the group receives news that one of William's childhood friends was in a fatal car accident, which then looms above the group. Not sure how to handle the serious news, these friends are face-to-face with the real world they thought they ran away from for the night. As the night turns to day, the group takes new perspectives to their futures and each other when they have to face the realities of the world.
READ MORE: 6 Anticipated Films At The L.A. Film Festival
While the film is about high school kids hanging out, Brown never sets foot in a classroom or school hallway to set up the idea of high school. Instead of making a film set around a major event, we see this group play the night by ear. The simple fact that the narrative is an aimless night is what makes not only makes the plot so intimate and organic, but also extremely relatable. Brown cuts right to the core—the intimate, symbiotic relationships that only happen between our closest friends.
With a cast of debut actors, this film holds an air that seems to only occur from real-life friends. The two standout characters are William, played by Brown, and Alissa, played by Emma Corley Geer. Together they kindle the film's ideas of interpersonal relationships simply through their actions; there are things to be said when they aren't.
"In the Treetops" might be a film about a group of misfits with no precise direction, yet it gives an honest portrayal of those simple nights we spend with our friends but eventually have to go our separate ways. "In the Treetops" hints at rebelliousness while holding a strong center of self-reflection and slowly but surely realizing that sometimes it is not so bad to be alone, together.
Reach Film Editor Dale Chong here. Follow her on Twitter here.