Film and TV
Daniel Radcliffe, Paul Dano Lead 'Swiss Army Man'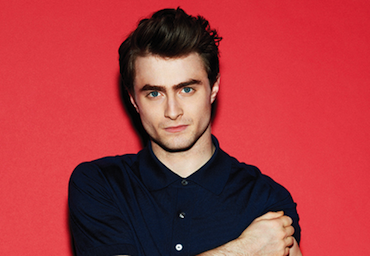 Daniel Radcliffe, Paul Dano and Mary Elizabeth Winstead will star in "Swiss Army Man," it was announced on Monday.
The film follows a man who is stranded in the wilderness and befriends a dead body. With his new companion in tow, the duo undergo a surreal journey to get home.
Daniel Kwan and Daniel Sheinert are directing the film, starting production in July. The award-winning duo known as Daniels recently won Best Director at the MTV Music Awards. Daniels' music videos and short films are in conjunction with Prettybird Productions.
READ MORE: J.K. Rowling Making A 'Harry Potter' Spinoff
"Swiss Army Man" will be produced by Cold Iron Pictures' Miranda Bailey and Amanda Marshall, Blackbird's Lawrence Inglee, The Tadmor Group's Eyal Rimmon, Jonathan Wang and Lauren Mann. The Tadmor Group's Gideon Tadmor and Jim Kaufman will serve as executive producers alongside William Olsson.
Cold Iron Pictures recently produced Sony Pictures Classics film "The Diary of a Teenage Girl," starring Kristen Wiig, Alexander Skarsgård, Chrisopher Meloni and Bel Powley.
Reach Senior Entertainment Editor Kathy Zerbib here. Follow her on Twitter here.