Entertainment News
7 Things We Learned From Caitlyn Jenner's Vanity Fair Sneak Peek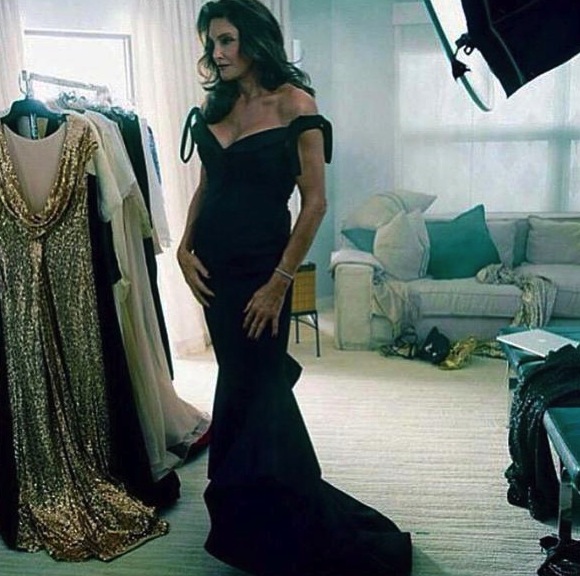 The Olympian and reality star formerly known as Bruce, Caitlyn Jenner revealed herself today in the most stunning way possible. Vanity Fair released its cover for its upcoming issue featuring Caitlyn with full hair and makeup.
As this was the first time Caitlyn had shared her new name and image with the public, the Twittersphere was understandably shocked. Celebrities and fans immediately took to social media to express support for Caitlyn and her name continues to trend on Twitter and Facebook.
Caitlyn also created new social media accounts for herself, including a Twitter, Facebook and Instagram under her chosen name. In four hours, she set a new record by reaching a million Twitter followers, shattering President Barack Obama's record of five hours.
READ MORE: Meeting Caitlyn Jenner: Celebs And Fans Tweet Their Support
In addition to a new social media presence and glam shots, Caitlyn was interviewed by Vanity Fair. Snippets of the profile were released and they are decidedly buzz-worthy.
Caitlyn underwent a 10-hour facial-feminization surgery and suffered a panic attack the next day.
She thought the surgery would only take five hours. She panicked the next day, wondering if she had made a mistake. Thanks to a counselor from the Los Angeles Gender Center, she was reassured that her second-guessing was temporary and most likely induced by pain medication. She hasn't questioned her decision since and stated: "If I was lying on my deathbed and I had kept this secret and never ever did anything about it, I would be lying there saying, You just blew your entire life. You never dealt with yourself,' and I don't want that to happen."
She has not had genital surgery.
There is no mention of when she might undergo the surgery.
She sometimes confuses pronouns when referring to herself.
"A guy came in the other day and I was fully dressed-it's just habit, I said, 'Hi, Bruce here,' and I went, Oh fuck, it ain't Bruce, I was screwing up doing it," she said.
She flashed Brandon Jenner to show off her new breasts.
He said he was taken aback at the sight of her after breast augmentation surgery and she pulled her top up to show him.
"Whoa, I'm still your son," Brandon told her.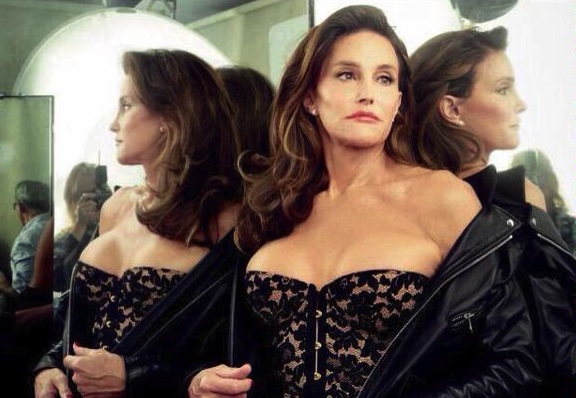 She hosts intimate "girls' nights" where she comfortably dresses as a woman.
Her daughter Cassandra Jenner met Caitlyn at one of these gatherings that includes wine and food. Caitlyn said it has allowed the two to be closer.
"We could just be girls together," she said.
The Jenner children won't participate in Caitlyn's summer docu-series for the E! network.
Despite the financial gain offered, the four (Brandon, Cassandra, Brody and Burt Jenner) are opting out in order to preserve their father's legacy.
At first, Caitlyn was "terribly disappointed and terribly hurt," but has since accepted their decision to refrain from participating.
She knows she's in for plenty of criticism, but isn't shying away from a good cause.
Caitlyn is well aware that critics are condemning her transition as a publicity stunt.
"'Oh, she's doing a stupid reality show. She's doing it for the money. She's doing this, she's doing that.' I'm not doing it for money. I'm doing it to help my soul and other people," she said. "If I can make a dollar, I certainly am not stupid. [I have] house payments and all that kind of stuff. I will never make an excuse for something like that. Yeah, this is a business. You don't go out and change your gender for a television show. O.K., it ain't happening. I don't care who you are."
Read the full preview here. The issue hits newsstands on June 9.
Reach Senior Entertainment Editor Kathy Zerbib here. Follow her on Twitter here.