Technology
2016 Nissan Maxima Platinum First Look
The Toyota Camry XSE V6 that was reviewed recently was comfortable, spacious and quiet, but lacked something crucial, driving pleasure. Due to tires biased toward fuel economy, overly light steering and its inability to hide its size, the XSE suffered during spirited drives. The Camry XSE however, is not the only sporty midsize sedan on the block.
SEE ALSO: 2015 Toyota Camry XSE V6, Reviewed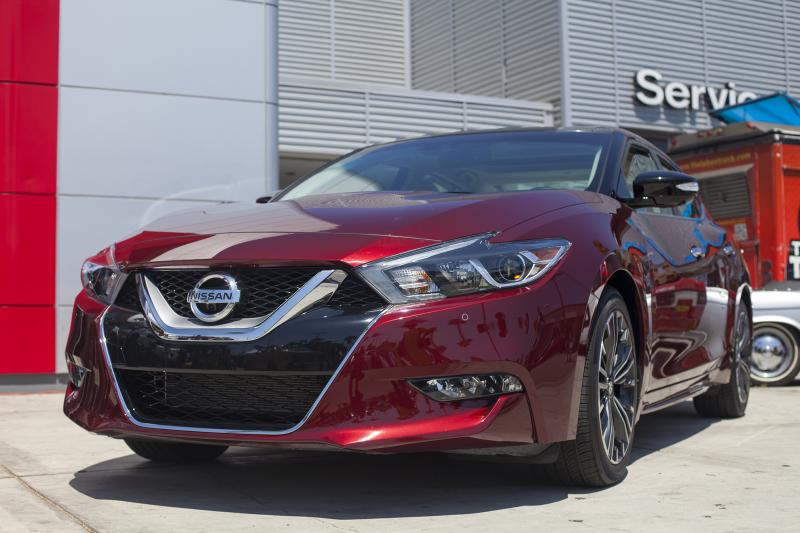 Meet the 2016 Nissan Maxima, a car which calls itself the "4-Door Sports Car". Utilizing a design based on the Nissan Sport Sedan Concept, the Maxima claims to have authentic performance hardware and a new, bespoke interior.
Compared to the last generation Maxima, the new Maxima gains 25 percent torsional rigidity and loses 82 pounds thanks to new, high strength steel.
The VQ35 is carried over from the old Maxima, but gains an additional 10 horsepower and uses 60 percent new parts. The Xtronic CVT is now more performance oriented to fit the car's sporty nature.
The suspension has been revised too, with rear monotube dampers fitted across all grades of Maxima. You'll be able to choose from five trims: Maxima S, SV, SL, SR and Platinum.
Unfortunately you can't get any options, but you can get accessories. Nissan currently makes the GT-R and 370Z two cars which are geared toward performance driving. This makes it obvious that Nissan does know how to make a sports car, so slapping on two extra doors and making the car go like hell shouldn't be a problem.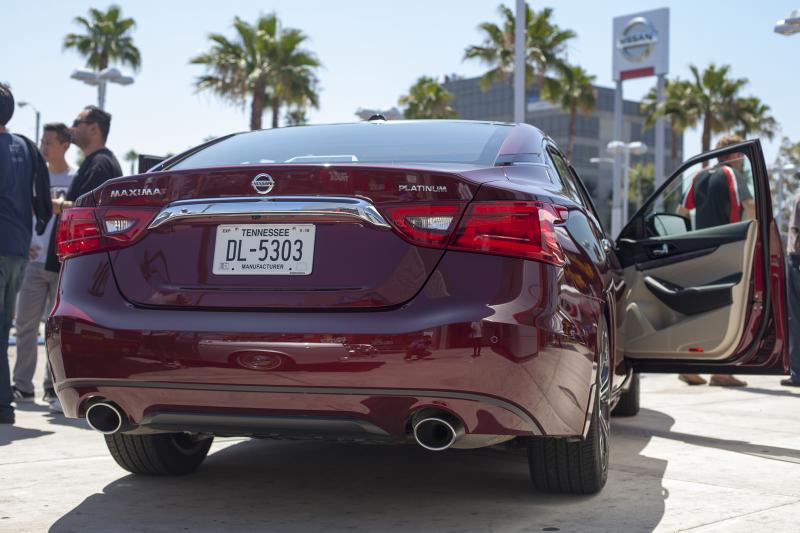 The Maxima is unique in that it's not like most midsize cars. Compared to the Mazda6, Toyota Camry, Honda Accord and the Ford Fusion, which all have a base starting price below $23,000, the starting price of the Maxima is $32,410.
The Maxima further separates itself from the competition by being offered exclusively with a V6 engine, compared to both a 4-cylinder and a V6 or only a 4-cylinder. The 3.5L V6 is good for 300 horsepower and 261 pounds-per-feet, figures that are noticeably higher than competitor's V6 engines. It's also worth noting that the engine is a very close relative to the V6 offered in the 350Z.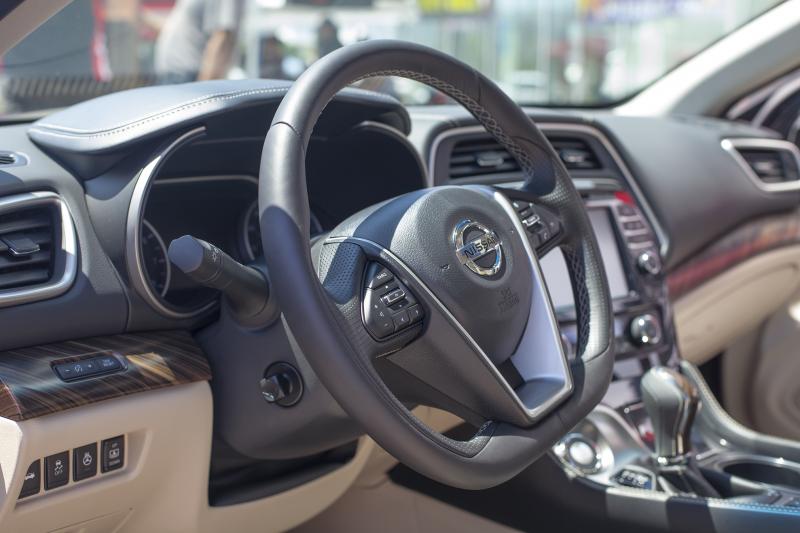 I had a chance to get a good look at the 2016 Maxima Platinum at Nissan Jam. First impressions matter, and the Maxima Platinum managed to pull it off.
The Platinum's interior is completely clad in rich-feeling leather. While some manufacturers opt for hard, unsupportive leather seats, the Platinum's seats are like sitting on a cloud. If you've ever sat in a Toyota Avalon, you'll know exactly what I'm talking about. The steering wheel is a nice size, and visibility isn't an issue. The "floating roof" design is creative but looks quite strange if you really look at it.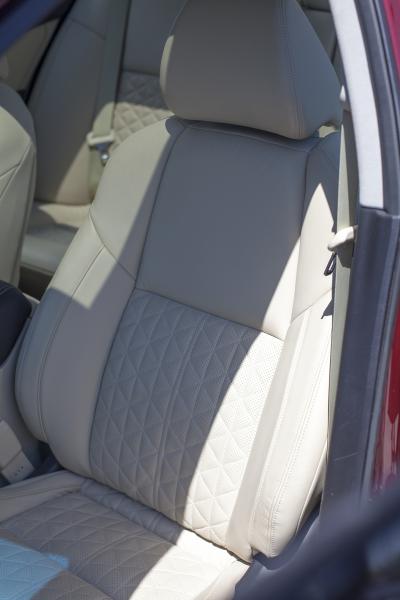 Though the Maxima Platinum is the one I saw at Nissan Jam, the one that catches my interest is the SR. Like the Camry XSE, the SR is the one to get if you want sharper handling over the standard model. Suspension tweaks such as SR-specific ZF Sachs dampers and larger front stabilizer bars.
The panoramic moonroof from the SL and Platinum Maximas was eliminated to increase torsional rigidity and lower the car's center of gravity. The result of all these changes is a torsional rigidity higher than a Porsche Cayman. The SR also gets enormous column-mounted paddle shifters and 19 inch diamond cut alloy wheels. While all-season tires are standard equipment from all Maximas, with the SR trim receiving tires uniquely developed for it. You can opt for summer tires over the all-seasons if you'd like.
With the high starting price and standard V6, it's clear the Nissan wants to make itself stand far away from its midsize competitors. Nissan has pulled out all the stops, but can it really pull off the 4-Door Sports car? Let's hope it can.
At A Glance Specifications:
MSRP: $32,410 (S), $34,410 (SV), $36,890 (SL), $37,670 (SR), $39,860 (Platinum)
Engine: 3.5L DOHC 24V V6 "VQ35DE"
Horsepower: 300 @ 6,400 RPM
Torque: 261 lb-ft @ 4,400 RPM
Transmission: Xtronic CVT
Tire Size: 245/45R18, 24540R19 (SR all-season/summer)
Tire: N/A
Curb Weight: 3,471-3,593 lbs
Weight DIstribution F/R: 61/39
Cargo Volume: 14.3 inches
Fuel Capacity: 18.0 gal.
MPG (EPA Estimated) (City/Highway/Combined): 22/30/25
Reach Staff Reporter Amou (Joe) Seto here. Follow him on Twitter here.