Music
11 Candidates For Song Of The Summer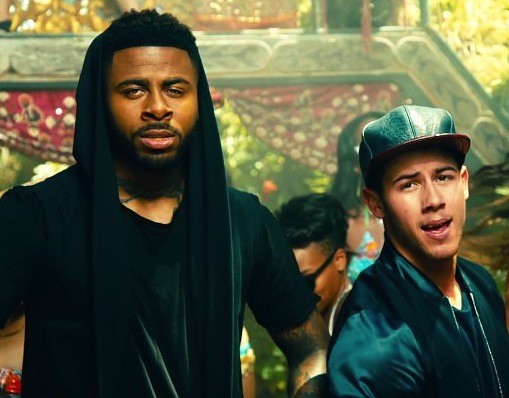 Last year, it was "Happy" by Pharrell Williams. The year before that, it was "Blurred Lines" by Robin Thicke. The time has come to reignite the conversation: Whose song deserves to be the summer anthem of 2015?
Neon Tommy determined the top eleven songs of the season and judged their chances.
"See You Again" by Wiz Khalifa and Charlie Puth
This hit song is the obvious choice. It originated from "Furious 7" and is a tribute to late actor Paul Walker. The emotional melody has been around since the beginning of April, however, making it an early contender for song of the summer.
"Good Thing" by Nick Jonas and Sage The Gemini
Though it features a slower beat, this candidate elicits the feeling of relaxing poolside with a special someone. Jonas serenades his lyrics and Sage incorporates the right amount of edge to spice up the sound. As seen in the music video, "Good Thing" is an ideal song to blast while in paradise.
"Bad Blood" by Taylor Swift and Kendrick Lamar
Another early candidate, "Bad Blood" is best known for featuring all of T-Swift's favorite ladies like Lena Dunham, Selena Gomez and Mariska Hargitay. It is also considered a diss song to Katy Perry. Either way, the music video sells the previously released song and it's worth singing along at full volume.
"Fun" by Chris Brown and Pitbull
This catchy tune inspires hip-rolling dance moves, which is just about mandatory for a quality summer anthem. An official music video has yet to be released, but the lyric video is all we need.
"I Don't Like It, I Love It" by Robin Thicke, Flo Rida and Verdine White
Though it was dropped back in March, this feel-good song is only recently scoring major radio fame. Thicke's "Blurred Lines" was a success two years ago (never mind the lawsuit), so here's to hoping for a repeat performance.
"The Night Is Still Young" by Nicki Minaj
The lyrics alone scream summer anthem. Nicki Minaj's newest hit is meant to inspire fun and celebration, which it does. Not only is the song popular, its message matches the idea of song of the summer better than "See You Again" or "Bad Blood."
"Want To Want Me" by Jason Derulo
Another March song introduced ahead of its time. Still, Derulo's song plays on major radio stations multiple times an hour. This is a song to rock out in the car to all season long.
"This Summer's Gonna' Hurt" by Maroon Five
Besides the fact that "Summer" is in the title, this song's music video features frontman Adam Levine's butt. Critics of the song might be put off by the swearing, but that's why there's a clean version.
"Lean On" by Major Lazer, DJ Snake and MØ
The snazzy beat in "Lean On" is unfortunately not a hit with everyone. Allegations of cultural appropriation plague the music video, as does MØ's questionable dancing.
"Cheerleader" by OMI
Listen to the song a couple times and the chorus will be stuck in your head for days. It's a bigger hit overseas, but growing in popularity in the U.S. Generously consider it within the top five.
"Where Are Ü Now" by Justin Bieber, Skrillex and Diplo
Bieber Fever is alive and well. This song was introduced in February, but blew up much later. It deserves a nod, albeit not much of a contender.
Reach Senior Entertainment Editor Kathy Zerbib here. Follow her on Twitter here.