Los Angeles
State Of The Arts Education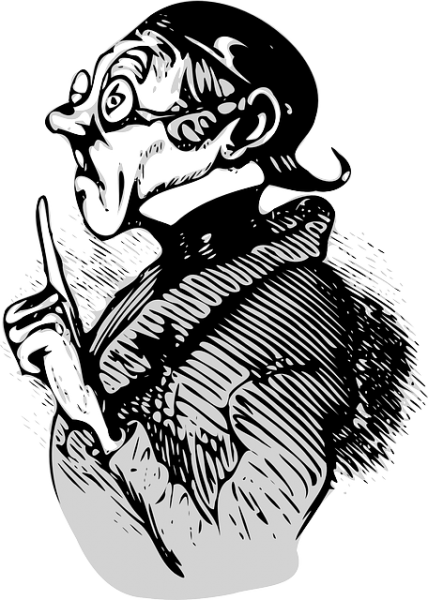 Every day is a different commute for Raissa White. Her week goes something like this: Mondays, drive to View Park. Tuesdays, trek to Jefferson. Wednesdays are the easiest—keep it near home in Westchester. Thursdays, schlep to South Park and round up the week on Fridays with a commute to Playa del Rey.

This is the nomadic life of many arts educators in Los Angeles County public schools.

"You don't have a home—you just travel," says White, an early childhood generalist who's taught at about 45 different schools in the district since 1998 and has been teaching the dramatic arts for nine years.


It's a demanding job, made tougher by the fact that arts education receives little funding, and overworked teachers like White, who's also a single mom of two and is finishing up her Ph.D., are expected to make do with a pittance for supplies and materials.

Arts education has gotten the short end of the stick in terms of funding across a number of Los Angeles Unified School District schools ever since drastic budget cuts were made in 2008. Art funds were slashed from $48 million to just $18 million that year, leaving some schools in less affluent neighborhoods with just a few hundred dollars a year for arts supplies. In schools with enrollment of close to 3,000 children, that could mean as little as $3.50 per student.

"Every teacher I know has paid money out of their own pockets for supplies," White says.

This despite the fact that in 2012, the school board passed a resolution designating arts classes part of a required core education alongside math, science and English.

The resolution seemed like a step in the right direction. Research from the Arts Education Partnership shows kids with access to classes like music, drama and visual arts perform better in math and science classes and develop stronger literacy skills. Likewise, students who study art are four times more likely to be recognized for academic achievement and have higher attendance rates, according to the National Endowment for the Arts.

But in a district where 84 percent of all schools fall under Title I—meaning poverty level—school officials are struggling to allocate the required funds, especially when much-lamented Common Core requirements and standardized testing scores remain top markers for success, if only because they're the most easily measured.

SEE ALSO: Playing For Bigger Possibilities: How ACEing Autism Changes Lives Through Tennis

LAUSD board member Steve Zimmer drew attention to the persistingly dire arts education landscape recently when he and district officials released data collected from more than 600 schools. Known as the Arts Equity Index, the report ranks and scores schools based on the health of their arts programming, taking factors like funding, enrollment, poverty levels and the number of dedicated arts teachers into consideration. Only a handful of schools received a grade of 50 percent or higher.

Performing arts magnet Pacoima Middle School received a score of just 40—not the worst (the lowest on the index scores a 7), but surprisingly low for an arts-focused school. But Scott Mandel, the director of the Pacoima Singers, takes a DIY approach to funding: Every year, he raises the $50,000 it takes to fund the glee club's performances and field trips to Washington himself.

It's going far beyond the job description for sure, but Mandel, who unlike White is a fixture at his school, feels he has no other choice when administrators are frantically trying to meet the district's ever-changing testing requirements.

"The district doesn't give a damn about anything except test scores, and you can't test the arts," says Mandel, who's been at Pacoima for 22 years and teaching in the district for 30.

Still, he says, "I play the game." Meaning students must test well in other core subjects like math and English to get in—and stay in—the Pacoima Singers. The group's collective GPA is 3.64.

Like Mandel, South Gate Middle School visual arts director Stuart Lutz has had to get creative with budgeting. Also a school fixture, Lutz has made money from a state-funded grant stretch for the past several years to cover the cost of bulk acrylics, clay, watercolors and even jewelry-making supplies.

"I've tried to be like a chipmunk storing away nuts for the winter and really planning ahead to make the money last," Lutz says. "A thousand dollars or less a year in arts funding is unconscionable, but if a teacher can be creative enough, they can make it stretch."

But for traveling teachers like White, that's not a realistic option. "We're constantly asked to do more and more, and nobody is being held accountable but us," White says.

One increasingly popular alternative is turning to privately funded organizations dedicated to supplementing arts education. STAR Education, LACMA's school partnership programs and Inner-City Arts are just a few of the organizations working in and out of L.A. classrooms to fill in the gaps. Inner-City Arts kids are bussed to the nonprofit's headquarters, where they focus on a specific art form twice a week during the school day for seven weeks.

"It gets students out of that teaching-to-the-test environment," says Clay Steward, a communications director at Inner-City Arts. "Schools are so focused on right-answer thinking, but with art, it's not 'Did I do this right?' but 'Look what I did.'"

Steward notes that a common phenomenon with so-called problem students is that they come in this creative environment and over time become more focused and engaged.

"In many cases, teachers are blown away by the transformation they see over time in a lot of these kids," Steward says. And it's not that teachers aren't adequate enough to have a similar effect, but are simply burned out from getting so little support from the district while being expected to wear so many hats in the classroom.

As the district slowly moves toward solutions like allocating funds based on need rather than enrollment, schools that rank the lowest on the Arts Equity Index will start to see additional funding. In the meantime, jaded arts educators look to the reason they put in those extra hours—the kids.

"When I started teaching, I said, 'I'll stay as long as I enjoy myself," Mandel says. "I'm still here."

Reach Contributor Cassie Paton here.