Books
Novel Talks At Neon Tommy: Anna North Talks Art, Elusive Protagonists, And The Value Of The MFA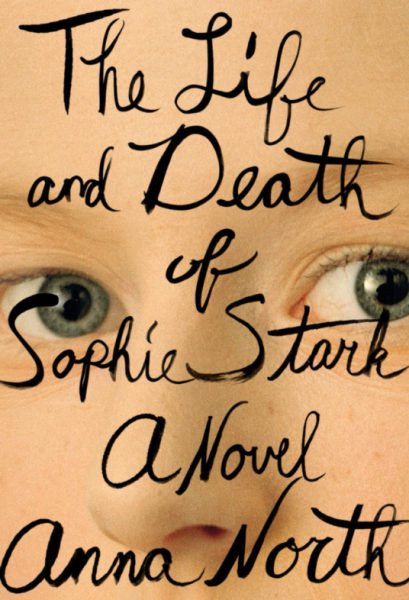 Look no futher for the perfect summer read. In her second novel, Anna North takes us into the world of enigmatic filmmaker Sophie Stark. Piecing together her life story through those closet to her, the novel grapples with what it means to manipulate life into art. Brilliantly exectuted, the "Life and Death of Sophie Stark" will hold you long after you finish its final pages. We sat down with the author to chat about her capitvating new novel.


READ MORE: Q&A with Adelle Waldman: Novel Talks At Neon Tommy

Your last novel, America Pacifica, took place after North America entered a second ice age. After creating a world that felt very dystopian, what led you to write about the world of Sophie Stark?

I had the idea for the character of Sophie Stark years ago, and I came back to her after I finished "America Pacifica." Initially, I did play around with having more of "The Life and Death of Sophie Stark" set in the future — and it does go a few years into the future just to make the chronology work out. But pretty quickly I realized that Sophie's story was one that should take place largely in the present and the immediate past. For me, the character of Sophie pretty much drove everything else — I wanted to write about this particular filmmaker and her brilliance and her difficult relationships with other people, and everything else about the book was sort of dictated by what she needed.

Although the novel is technically about Sophie, her story is revealed to us through her interactions with other characters. What aspect of that format appealed to you? Did you find it more liberating than following a single character?

It actually took me a while to arrive at the format of the book. When I was beginning to write it, I tried several different points of view, but I realized that none of them could really capture everything I wanted to capture about Sophie and her story. Then I realized I could include all the different points of view I'd been working with, and the book kind of came together from there. I liked this format for telling Sophie's story because she's so enigmatic — telling her story from multiple angles allowed me to show that no one really understands her, and that she's capable of captivating (and in many cases manipulating) many different types of people. Of course, Sophie isn't all bad, and having several different narrators allowed me to show the different ways a relationship with her could be exciting and rewarding, too.

READ MORE: Matt Sumell Q&A: Novel Talks at Neon Tommy

The novel features many first person narrators that discuss their relationship to Sophie. Was it challenging to switch between different perspectives? Did you have a favorite or a least favorite voice to work with?

Some of the voices were harder to inhabit than others, definitely. I don't want to say which ones were my favorites — that would be like choosing a favorite child. But I will say that I had to try harder to get inside some of the characters' heads. Sometimes imagining the character's physical appearance helped with this; sometimes I listened to music that made me think of the character; and sometimes it helped to understand more about the character's life before he or she met Sophie.

The book explores how a quest for art can often hurt those closest to the artist. As a writer, do you ever worry about creating characters that resemble people in your life?

I don't worry about it too much, since I think the characters I create are pretty different from anyone I know. If anything, some of them have a little bit of me in them. In some cases, my characters act the way I wish or hope I could (I hope I'd be as brave as Darcy in "America Pacifica," for instance). In others, they let me confront aspects of myself I might not like as much. But they're never just like me, or anybody else in my life.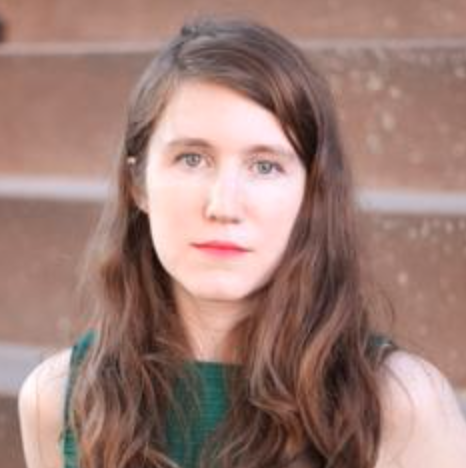 As our publication is read by many college students, we always like to ask authors about their writing education. What did you find was the most valuable component of your MFA at the Iowa Writer's Workshop?
One of the most valuable things was meeting people, both students and faculty, who were wonderful readers for my writing and helped me improve. Some of my former classmates still read my work today — it's hard to find people who are both able and willing to read your work and give you constructive feedback, and I feel really lucky to have found them. The other aspect that was most helpful was just having the feeling, for two years, that writing fiction was a totally legitimate thing to do. At Iowa, everybody treated writing like it was an important and worthwhile way to spend your time, and that really mattered to me — it was really helpful to spend some time in a place where writing was taken really seriously, and where I never had to question whether what I was doing was serious or worth my time. Writing fiction (writing anything, really) can be hard and lonely and it can be easy to doubt yourself, and it feels good to have this base to return to, this time when everyone agreed we were engaged with something that really mattered.
You sold your first novel only seven months after completing your MFA. What was that process like?
I was lucky enough to meet my agent, Julie Barer, when she visited Iowa. I showed her the manuscript of "America Pacifica" when I was finished with it, in the summer after I graduated, and I signed on to work with her soon after. We did a round of edits that late summer and early fall, and then sold the book in November of 2009. I felt really fortunate to sell it — as I'd written it, I'd sort of consciously avoided thinking about what might happen when it was finished, but I felt and feel really lucky that it was published and people I don't know were able to read it. Probably the most rewarding part of the whole process for me was giving readings. Like I said before, writing can be lonely, and I loved being able to share my work face-to-face with people.
You've also written for Jezebel, Buzzfeed and the New York Times. Is it difficult to transition between fiction and non-fiction? Does one come easier to you than the other?
I actually find fiction a really nice break from non-fiction. I slip into such a different frame of mind when I'm writing fiction – much slower-moving and more contemplative. And I like the opportunity to go deep into my own world – it's so different from the process of journalism, where you're very plugged in to the real world and the present. So I think writing fiction actually helps relax me and give me energy for my non-fiction work. That said, non-fiction is probably easier, in a way. It's still very difficult, don't get me wrong. But it feels like there are certain relatively clear rules for doing good work. In fiction, there are no guarantees. I feel like I just have to sit down every day and kind of hope I get it right.
What books were influential to you as a writer, and what books do you think everyone should read but are often overlooked?
Some of the books that have influenced me the most have been "Infinite Jest," Neal Stephenson's "The Diamond Age," "Pilgrim at Tinker Creek," Louise Gluck's early collections, Li-Young Lee's "Rose" and "The City in Which I Love You," Anne Carson's "Autobiography of Red" and "The Glass Essay," and "The Waste Land." I also think a lot about "The Odyssey" and about Sappho and Catullus.
And I don't think these books are really overlooked, because they have a lot of fans, but I think more people should read "The Last of Her Kind," by Sigrid Nunez, Annie Dillard's weird and beautiful essays in "Teaching a Stone to Talk," and "Close to the Machine," Ellen Ullman's book about working the tech industry in the nineties (a lot of which could still apply to the tech industry today).
Finally, is there any advice you would give to aspiring writers?
It's not very original, but just try to write and read as much as you can. Practicing these things will help you more than any advice anyone can give you. Also, try to have fun: if you can create the conditions where writing is enjoyable for you, then you'll have given yourself an enormous gift.
Pick up your copy of The Life and Death of Sophie Stark here.
Contact Staff Reporter Madeleine Remi here. Follow her on Twitter here.