Los Angeles
LA's Minimum Wage Debate Reveals Disparity Among Tipped Workers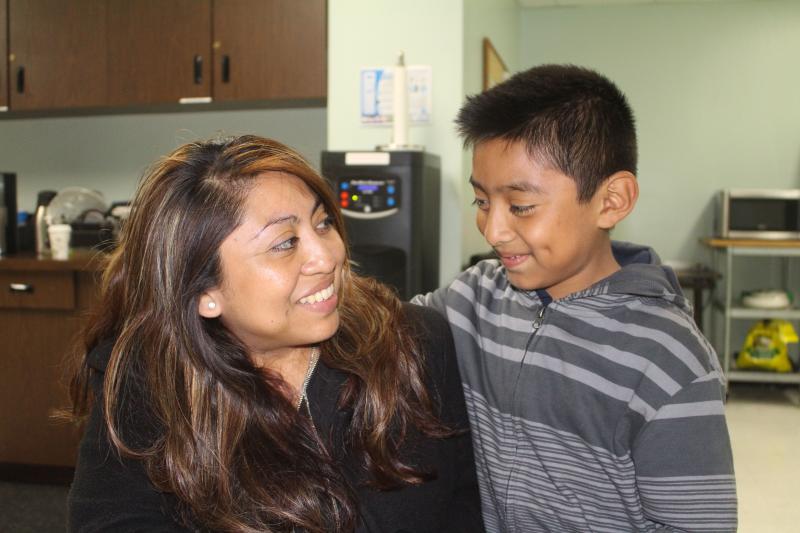 L.A. restaurant owners argue that their tipped staff make enough as it is, but low-earning workers say their wages show otherwise.
As the dense Los Angeles neighborhood of Pico-Union bristles with the swell of rush-hour traffic, Claudia Chi Ku sets off on foot from her one-bedroom apartment nearby. The clock is edging 4 p.m., and Chi Ku quickly heads to her job as a cashier at a small Mexican restaurant on Olympic Boulevard, just a few blocks away.
A single mother of four, she has left her three youngest children with a neighbor for the remainder of the day. Her double shift at the restaurant will have her working until the store closes at 11 p.m.
For the past two years, Chi Ku has earned the California minimum wage of $9.00 per hour. From the restaurant's tip pool, she can make an extra $40 to $50 a week, though the amount, she said, is hardly predictable.
"It really all depends on the customer, it's not consistent," she said. "A minimum wage increase would help me a lot. I've struggled with not having enough money to pay my bills, to save, or to even buy something extra for my children."
But as the L.A. City Council edges closer toward deciding on a citywide minimum wage increase, not all servers are on board.
Across town in the hipster haven of Silver Lake, Karen Fox is well into her shift waiting tables and serving drinks at Hyperion Public. The 2-year-old gastropub is buzzing with local patrons ordering up a flurry of $12 cocktails and $14 salads.
Like Chi Ku, Fox makes the state minimum wage. On average, however, her tips in a five-hour shift can balloon her pay to $30 to $40 an hour, a far cry from Chi Ku's haul. Fox is worried that a minimum wage increase would do her more harm than good, reducing her hours and forcing restaurants to switch to service charges. Working her one job at the restaurant 25 hours per week, Fox said she is more than able to make ends meet.
"I've been able to support myself just on this job, even here in Los Angeles," she said.
AN INDUSTRY CRIES FOUL
Flying under the banner of cases like Fox's, some L.A. restaurant owners are fighting back against paying their tipped workers a higher wage.
Scores of restaurateurs in Los Angeles fear that as city leaders debate the merits of a minimum wage increase of $13.25 in 2017 or $15.25 in 2019, they'll be unable to sustain their businesses.
"It is somewhat the beginning of the end of restaurants which are already struggling to produce profits," said Richard DiSisto, an owner of three restaurants in Sherman Oaks.
DiSisto's main issue with the wage increase is that it provides higher wages to a workforce he believes makes enough as it is. On some nights, DiSisto said bartenders and servers at his restaurants haul in more than the general manager — upward of $300 to $600 in a six-hour shift.
If the minimum wage is increased, he, along with many other L.A. restaurant owners, will instead argue for what he called a total compensation model, in which workers' tips would be added to a $9 base pay to reach the new wage. If the employee doesn't make enough tips to meet the new wage threshold, the owners will pay the difference.
"This conversation provides a solution to everybody," said George Abou-Daoud, who owns eight restaurants in L.A. "It allows restaurants to be sustainable, it allows for the jobs to stay around, and it allows everyone to reach a minimum wage. [Total compensation] is just an added measure to help the situation."
Activists, however, have denounced this model, arguing that it leaves workers susceptible to instances of wage theft and throws the burden of workers' wages onto the customer.
"Owners will now have the opportunity not to do it because it's not properly enforced," said Hugo Aleman, a server at a Beverly Hills restaurant in reference to a subminimum wage. "It puts my wages at the mercy of the patrons."
THE TIPPING MENTALITY
Balking at the complaints of restaurant owners, many tipped workers stress that a minimum wage hike is a necessary reality to survive in L.A., and that their tips are not a proper substitute.
"[A minimum wage increase] is not about what I want," Aleman said. "It's not about doing me a favor. It's about what I need. It's about living without the worries I have now."
And in some areas, like the East L.A. neighborhood where Zenaida Torres has worked as a waitress for nearly two decades, tips are few and far between. Torres said she has found tips to be an unreliable, inconsistent gratuity rather than a wage to depend on.
"The customers I serve only leave tips of 3 to 5 percent, and often times none at all," she said. "The culture of tipping is bad here. Not everyone is going to tip the same. Culturally, many ethnicities don't tip the same way."
Some workers fear that because tips are not mandatory, it leaves them vulnerable to lower pay if their employer does not make up the difference in a total compensation model.
"For me, a tip isn't a wage — it's a thank you that a client gives for good work," said Noe Flores, who works as a cook at a Japanese restaurant in Los Feliz and shares in a tip pool. "Some people just don't give tips, they're not obligatory."
Flores was the victim of wage theft in 2011, when after working for more than a month at the Flying Pig food truck, he was told his work was an unpaid internship. After filing a claim for back pay with three other employees, the business was ordered to pay Flores more than $11,000. Flores has received only a fraction of that money, and he said the payments have stopped coming.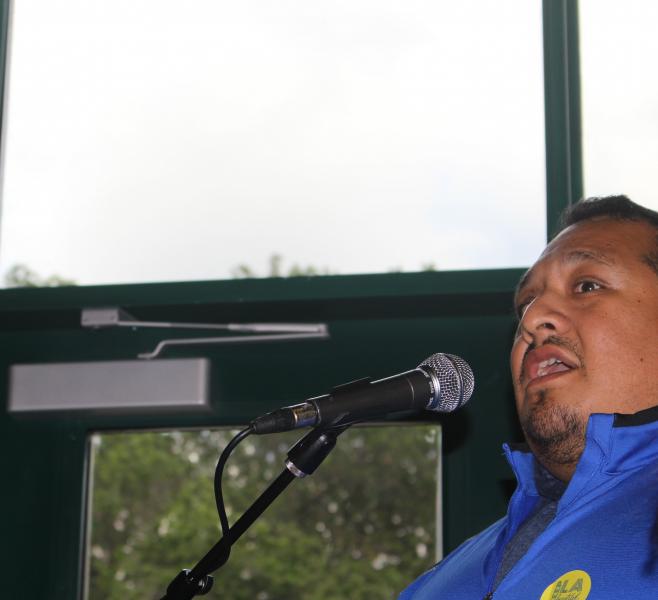 Some servers, like Manuel Villanueva, are confused by the motives of high-earning servers who don't want a wage hike.
"I don't make that kind of money," he said. "And for those people who say they don't want that increase, they're going to come and affect me — someone who doesn't make that much — it's not fair."
FOLLOWING BY EXAMPLE?
In the last five years, six major U.S. cities have rebuffed the national minimum wage of $7.25 and incorporated their own respective increases, ranging from $10.30 in San Jose, California to $15 in both San Francisco and Seattle.
Currently, the federal minimum wage for tipped workers remains a subminimum wage model, in which employers are only required to pay $2.15 an hour if the employee makes more than $30 a month in tips.
L.A. restaurateurs' goals for total compensation may face a legal roadblock as California is one of seven states that prohibits tips from counting toward the minimum wage. Though L.A. Mayor Eric Garcetti told reporters at a news conference last month that he supports a total compensation model, he conceded he could not override state law.
But the L.A. Independent Restaurant Coalition, an alliance of city restaurant and bar owners advocating total compensation, is aiming to show Garcetti he can do just that.
The organization is arguing that the California labor code only prohibits employers from paying below the state minimum wage, and that as long as restaurateurs reach that threshold, they are still within the law.
"The enactment of the total compensation method for certain employee sectors of the economy is within the City's recognized powers," wrote IRC's legal counsel, Timothy B. McOsker, in a letter to L.A. City Attorney Mike Feur from early April.
The city council is set to make a decision on the wage hike this month, and if approved, some restaurateurs fear that they will have to cut hours, lower hiring and hike up their prices.
"I try to point out who would be harmed [by an minimum wage increase], who would no longer be hired: teenagers, people who don't have a lot of education," said Lynne Davidson, who owns the Mexican restaurant Tito's Tacos in Culver City. "These people would be priced out of the job market."
FORGING AHEAD
.Just as many L.A. restaurateurs have been vocal about their opposition to the proposal, some servers have gathered to voice their support.
In her spare time from her two jobs, Chi Ku is heavily active within the Los Angeles chapter of Restaurant Opportunities Center United, a nonprofit organization that lobbies for improved wages and working conditions in the restaurant industry.
Many of her coworkers, she said, have been scared to speak out in fear of retaliation by their employers. She is worried that she, too, has become a target since just last week, her supervisor cut down her shifts to only one day a week.
Even still, it is the possibility of change, not fear, she stressed, that drives her.
"I'm not scared, I'm not scared to get in trouble," Chi Ku said. "I just want to make a difference in this industry, which means not being scared."
Reach Staff Reporter Matt Lemas here. Follow him on Twitter here.