California
Disneyland Shows Off New Technology At 60th Anniversary Celebration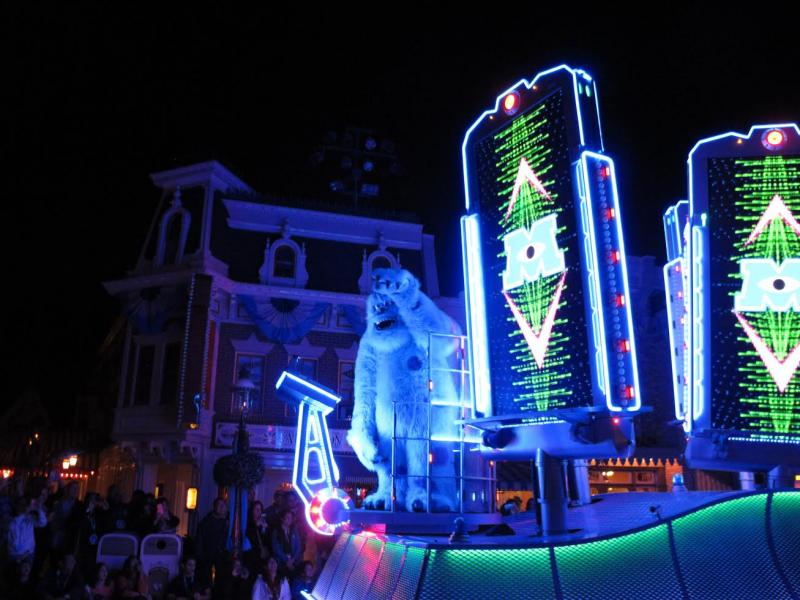 As thousands of people packed Disneyland for its 24-hour 60th anniversary celebration, they weren't be able to get on one of the park's original rides: Peter Pan's Flight.
Disney work crews had wanted to complete the renovation of the ride, which dates back to Disneyland's 1955 opening, by the time the 60th anniversary crowd flew through the Anaheim gates. But workers ran into problems.
READ MORE: Disneyland Unveils Plans For 60th Anniversary
"It's just the challenges of working in such an old building," said Larry Nikolai, the creative director at Walt Disney Imagineering, who is overseeing new elements being added to the Peter Pan ride. "When you start digging into things, you always find that there's something there that you didn't expect to be there. You open up that wall and, 'Oh, I didn't know that pipe was there.' So we've rerouted some of the things."
The enhanced Peter Pan Ride is expected to open July 1st, in time for the summer crowds.
Another culprit, according to Nikolai: wanting to "make sure the magic was right." The enhancements to the ride will include Tinkerbell in more places, flying kids who are ready to go out the nursery window along with riders and new effects to London and Neverland.
"We're very respectful of the originals because we know they're successful for a reason and people love them for a reason," Nikolai said. "So any enhancements that we've done is always a storytelling enhancement, but taking advantage of any of the new technology that we have available to us."
Sometimes, even technology can't save the day.
Imagineer Jeff Shaver-Moskowitz, who was in charge of upgrades to the Haunted Mansion and Matterhorn Bobsleds, said they considered adding a blizzard to the Matterhorn, but it just didn't work because the roller coaster cars fly by too quickly to even realize what's happening.
"Roller coasters are very difficult to put a story to," Nikolai pointed out.
Shaver-Moskowitz did add a new abominable snowman to the Matterhorn. The new characters have new lighting and move as riders speed by.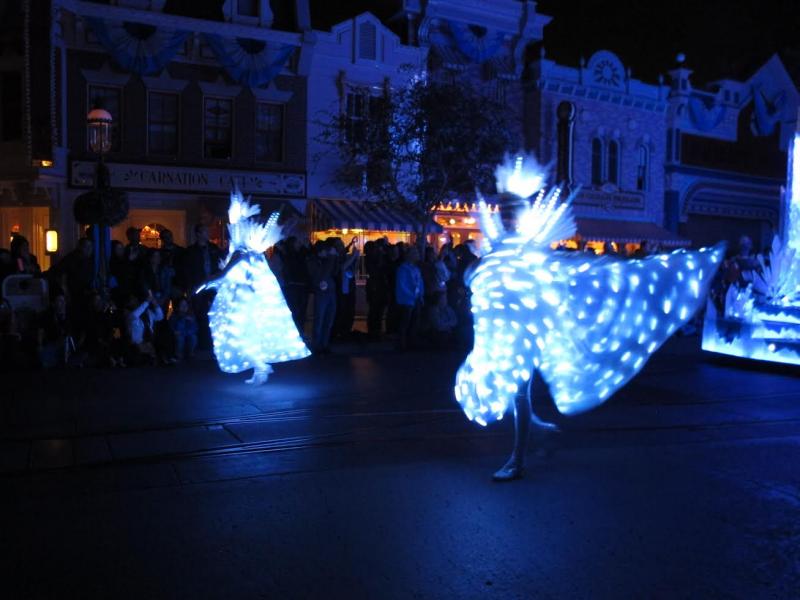 The park's new "Disneyland Forever" fireworks show and "Paint the Night" Parade also use new technologies.
The fireworks show uses computerized mapping to project moving images onto the facade of Main Street, Sleeping Beauty Castle and It's a Small World, in conjunction with traditional fireworks and music. The new parade, a nod to the original Main Street Electric Parade, is filled with bright lights embedded in floats, costumes and even hair.
"Each float controls the costumes around it, individually," said Sayre Wiseman, the Imagineer who oversees the parade. "So if you look at the 'Cars' crew, every single one of the 'Cars' crew has its own program and it's being fed to it from the float itself... It's all done wirelessly, individually to every single costume."
Wiseman said that use of new technology can be risky because it pushes limits.
"In most cases, we're not just taking a technology off a shelf and using it. We tend to take it and then we tend to ehance it," Wiseman said. She pointed out that the World of Color show in Disney's California Adventure led to the creation of four technology patents for that show alone.
Wiseman said every once in a while, something will happen and a costume or part of a float in a parade will fail, whether a wire is pulled loose or a light doesn't work.
"So it's risky," Wiseman said, "but it's fun."
Contact Contributor Susan Valot here.