Film and TV
Why John Oliver Is Here To Stay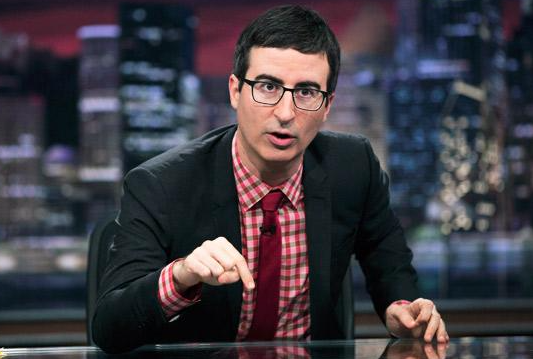 John Oliver
– the British comedian who made a name for himself in America on "The Daily Show with Jon Stewart" – is the best candidate to have his own show on HBO, as Oliver himself has said on "Last Week Tonight With John Oliver."
Some people would call his show comedy, and others call it journalism. But really, with a comedic host who serves as one of the writers on board, the other team of writers, the producer, director…everyone, makes it a hybrid of the two. Oliver is able to use comedy as the delivery method for serious, often under-reported news. He should be commended for telling stories that people need to know and not the ones that people want to know; and let's not forget his montage of newscasters repeating themselves, i.e. "The Most Patient Man On Television."
In the latest episode (aired Sunday night), Oliver began his show with coverage of the Armenian Genocide centennial. How did he introduce the issue concerning April 24? He showed a TMZ video of a girl's only knowledge being that April is an important month because it's "the genocide thing happening," but knows about it because Kim Kardashian was in Armenia.
READ MORE: The Necessity Of Vice News
The most memorable episode was that of his one-on-one interview with Edward Snowden about government surveillance. Oliver interviewed Snowden with a sense of humor, while Snowden replied to most of his answers with a straight face and no smile. Oliver also has no problem having fun with his guests. He sang along with Michael Bolton about the IRS and occasionally cracks up at his own jokes during his monologues.
Some people may wonder: who is this British man who has a satirical show about U.S. politics and journalism? Well, Oliver has the tendency to make fun of himself while on the show, something someone like Piers Morgan couldn't do while having his own show on CNN.
Journalistically, Oliver has used episodes to talk about civil asset forfeiture, native advertising, municipal violations (Season 2) and the Cuba embargo, just to name a few. These topics, and others not mentioned, are items that haven't been in the news very often. After he addressed the first season's issues, there were some changes. Atty. Gen. Eric Holder made a slight change to the civil asset forfeiture rules. The U.S.-Cuba relationship is in a new phase, but relations are not 100 percent back to normal. California State Sen. Bob Hertzberg introduced legislation to change the penalties for not paying certain fines. These are all coincidences, but the actions indicate that he is talking about important issues. Not many other outlets are addressing those topics.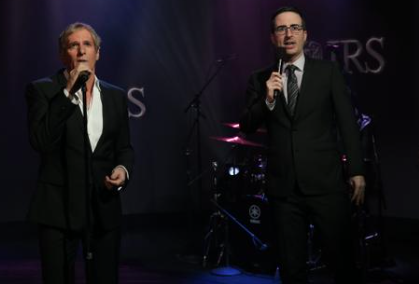 Even though he does a lot of aggregate reporting to tell the whole story, he is able to tell the complete story, which is the point. One whole subject matter that stands out is the story about the United States' nuclear weapons. He pulled the clips that told the main points from the news coverage about issue, and he was able to tell a complete story that was an eye opener because of how bad the situation was at the time. The writing is what made the presentation of the disturbing news funny. That, however, did not take away from the story or how serious in nature it was. He was able to shed an umbrella light on a subject that was covered in parts by other media outlets.
Oliver is good for HBO because he attracts the people who seek to be informed about non-typical subjects, like patents (last week's episode) and overseas fashion manufacturing (Sunday's episode). With comedy and news, he continues to inform the public with the occasional cursing (another reason he loves HBO).
With a few more episodes left for this season, we look forward to seeing more.
Reach TV Editor Tanya Mardirossian here. Follow her on Twitter.
Reach Civic Center Bureau Chief Max Schwartz here. Follow him on Twitter.